NEWS
Has Philip Seymour Hoffman Signed on to 'The Hunger Games' Sequel 'Catching Fire'?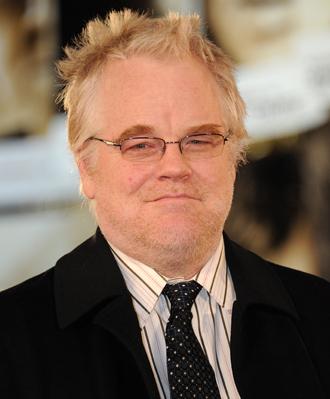 Are you tired of all the rumors surrounding the yet-to-be cast The Hunger Games: Catching Fire?
OK! NEWS: PHILIP SEYMOUR HOFFMAN TAKES ON NEW ROLES
Well, too bad — here's another to add to the pile.
Deadline reported yesterday that Philip Seymour Hoffman has been offerec the role of Plutarch Heavensbee. Plutarch is the Head Gamemaker in Catching Fire, replacing Seneca Crane from the first movie.
Philip is best-known as a character actors and won an Oscar in 2006 for portraying Truman Capote in the biopic Capote. He also received critical acclaim for his roles in Doubt, Almost Famous, Charlie Wilson's War and Before The Devil Knows Your Dead.
Article continues below advertisement
OK! NEWS: ROBERT PATTINSON TO STAR IN THE HUNGER GAMES SEQUEL CATCHING FIRE?
While no new cast members have been confirmed, there have been loads of speculation as to who will play Finnick, victor of the 65th Hunger Games. The Hollywood rumor mill has put everyone from Taylor Kitsch to Robert Pattinson to Armie Hammer and Garret Hedlund in the role. Robert and Taylor have both denied this, but with so much back-and-forth, we'll believe it when we see it.