NEWS
Pippa Middleton's Paris Weekend Associated With Friend Displaying a Gun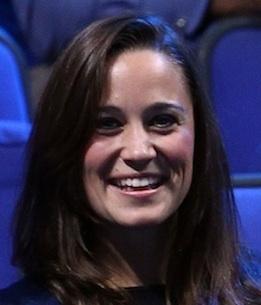 Talk about being in the wrong place at the wrong time! Cops in Paris were grilling Pippa Middleton after she was spotted in a car with friends, one of whom showcased a gun.
OK! NEWS: REESE WITHERSPOON ON MEETING KATE MIDDLETON — "I MEAN Y'ALL, SHE'S A PRINCESS!"
As reported by The Sun, Pippa was in an Audi convertible with three guys when the driver took out the gun and showed it in broad daylight. Not only that, he waved it in the air and pointed it at a photographer who snapped a photo staring directly into the barrel of the weapon!
Article continues below advertisement
The 27-year-old sister-in-law of Prince William sat in the front passenger seat at the time. A source told the newspaper, "If the evidence points to her involvement, she will be prosecuted. Anybody involved in the illegal use of a handgun in public is liable to arrest and interrogation."
VIDEO: WATCH PIPPA MIDDLETON'S FIRST ON-CAMERA INTERVIEW — "YES, SHE SPEAKS!"
Displaying a gun in a public place sounds like a pretty serious offense in Paris; it's punishable by up to seven years in jail as pointed out by the newspaper. Even if it was a fake gun, the punishment could be up to two years in jail.
An insider explained, "Certainly if you were in a car and knew somebody was using a gun to warn people off, you'd be liable to arrest." A security source also told the newspaper, "Waving a weapon in public is not only illegal — it's incredibly stupid."