NEWS
Poll: What Did You Think of The First Late Night with Seth Meyers?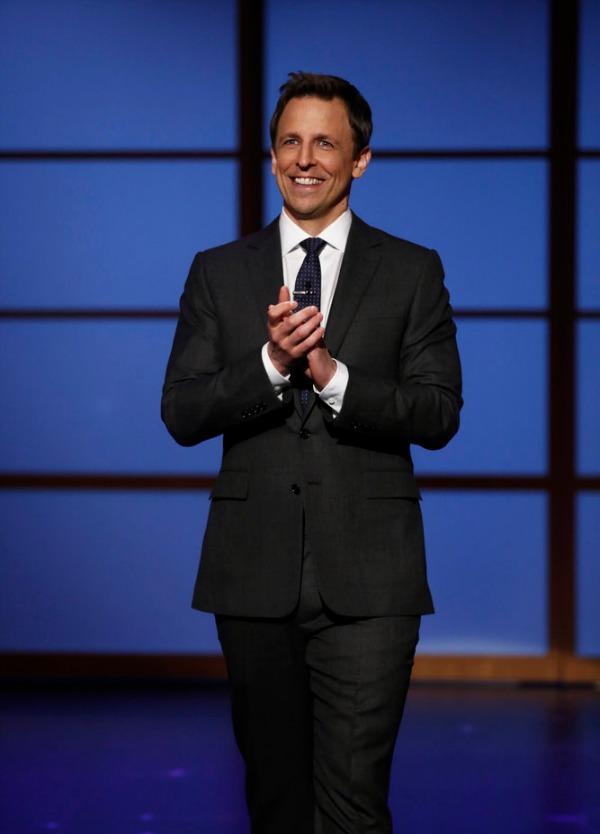 The new era of late night TV continues, as Late Night with Seth Meyers premiered last night on NBC. The reviews are mixed, but it's your turn to tell us what you thought of the former SNL-er's first show in the poll below. Let's review the facts before you cast your vote.
hulu id=a4vw2c5rotyvm172cs_5tq width=512
OK! News: Jimmy Kimmel made a big announcement yesterday too!
What's working for Seth: he's smart, he's quick and he's very funny. Basically the trifecta of what a late night host should be! So he's got that on his side. Also working for Seth? His pals. The friendship he has with Amy Poehler was palpable in their interview last night. You can feel it in your heart! But to move from one of his best pals to the freakin' VP of the country as effortlessly as he did last night? He was cool, calm, collected, and again: funny. But was he too calm? Let's chalk it up to the fact that he's surrounded himself with his pals, not only as guests but with Fred Armisen leading the band, and the real spotlight is on his pal Jimmy Fallon and The Tonight Show now, while Seth has a little bit more time to breathe, figure out what his show is about and what works.
Article continues below advertisement
hulu id=bdtd_wmb4gzktkuj_egvvw width=512
What he's got to work on: transitioning out of Weekend Update mode and into Late Night mode. The monologue was delivered in Seth's signature, dry WU style. It will take a little bit of time to find his Late Night style. He tested out a new Venn Diagrams bit which was cute, but it will be exciting to see him reach his own version of Jimmy's Water Wars.
Now it's your turn: vote in our poll below!
MORE ON:
Late Night With Seth Meyers