NEWS
Prince Harry Makes His Netflix Debut In 'Rising Phoenix' Documentary Following Santa Barbara Move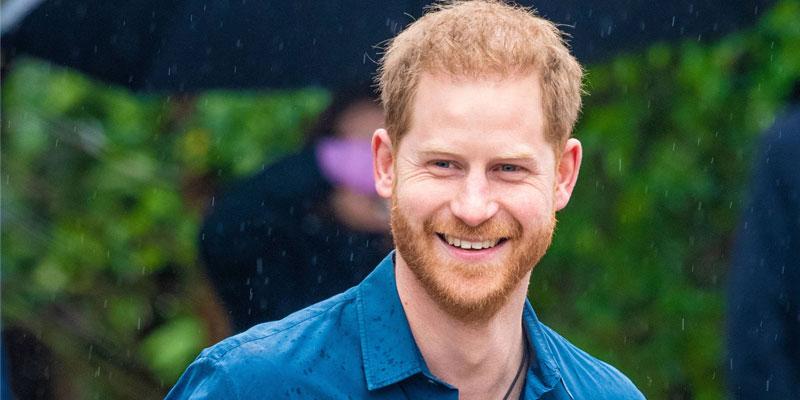 Hello, Hollywood! Prince Harry made his Netflix debut in the documentary, Rising Phoenix, on August 26 — just a few weeks after the red-headed royal settled into his new Santa Barbara home with his wife, Meghan Markle.
The program is about the history behind the Paralympic Games, and the 35-year-old is prominently featured in it. "A lot of people, based on what they'd been told, thought the London Paralympics was going to be a failure and that they weren't going to be able to sell tickets," he said while sitting on a couch. However, Harry noted that "the stadiums were packed" and "the sport was incredible."
Article continues below advertisement
PRINCE HARRY AND MEGHAN MARKLE ARE TRYING TO BUILD BRIDGES WITH THE QUEEN, REVEALS SOURCE
"And what they saw was undoubtedly better than the Olympics themselves," he continued. "For me and for so many people out there — especially young kids — to see individuals like that go on and achieve what they have achieved … No amount of books that you read or teaching or class that you can have is going to give you the same inspiration as being able to watch something that you have been told is impossible."
Article continues below advertisement
In 2014, Harry set up the Invictus Games, which brought together wounded, injured, and sick personnel to compete in nine different sports.
Although co-directors Ian Bonhôte and Peter Ettedgui were initially hesitant to have someone so famous as Harry involved in the film, in the end, it worked out well. "Obviously we can't say no to the Duke of Sussex and we were worried that it would be someone commentating on the games but his passion and his intelligence about this subject was so vivid and immediate that there was no danger of him being just like a celeb commentator," Ettedgui told The Mirror.
Harry did not get paid for appearing in Rising Phoenix, production company HTYT films confirmed.
MEET PRINCE HARRY AND MEGHAN MARKLE'S NEW SANTA BARBARA NEIGHBORS: ELLEN DEGENERES, ARIANA GRANDE AND MORE
Meanwhile, Harry is not the only one to dabble in Hollywood projects, since his wife, Markle, 39, was the narrator of the Disney+ docuseries Elephants, which was released in April 2020.
Harry and the Suits alum don't seem to be stopping there, either. According to Variety, the two are pitching a secret project to executives in Tinseltown. The pair set up meetings in June, but it's unclear what the concept is going to be.
Article continues below advertisement
"Networks would love to work with them on a reality show or multi-part series documenting all the secrets that go on behind the palace walls, but that isn't something they are interested in," the source added.
For now, the couple seem to be enjoying their time at their new residence in Santa Barbara, California, with their son, Archie. "They feel the new house is a place of peace — and it offers inspiration to build Archwell Foundation, which they're focused on," a source told PEOPLE.