NEWS
Happy Baby Shower Weekend To Rachel Zoe and Danielle Jonas! Check Out All The Adorable Party Pics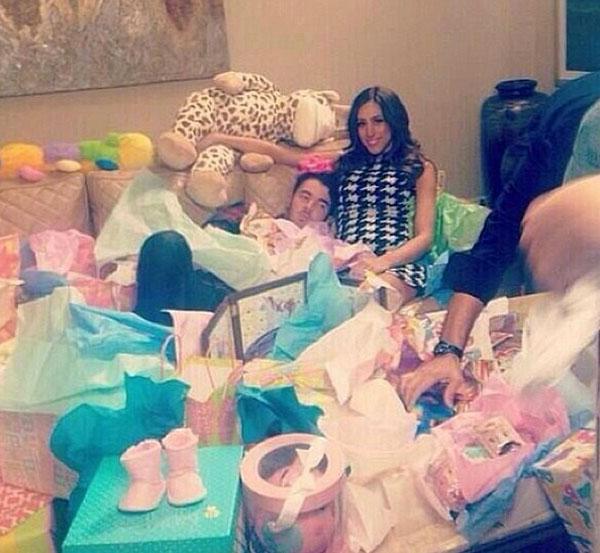 With more and more celebs announcing their pregnancies lately (Drew! Olivia! Kristin! Kerry!), expect to see tons more fancy shmancy baby showers happening in Hollywood over the next few months. Here's two that happened this weekend for Rachel Zoe and Danielle Jonas (separately, obviously), and adorable, must-see pics from each party:
OK! Exclusive: Briana Celebrates Nova's First Birthday on Teen Mom 3
Article continues below advertisement
Firstly, there's Rachel Zoe. Rachel celebrated her baby shower in style, natch, with her BFFs and her co-workers, who shared some of these adorable snaps of the soiree on Instagram. Here's Rachel and all her friends:
OK! News: Find Out How Rachel Zoe Confirmed Her Second Pregnancy
And Rachel and her BFF slash hair and makeup guy, Joey:
Here's what Rachel wore to the party (on her hands/fingers/wrists only, and yes, that's her beyond mayj 5 carat push present from Roger on her ring finger):
Article continues below advertisement
Here's what Danielle wore to the party. Yes, she's due in January and no, she doesn't look pregnant and we're jealous:
And here's what happened after the fact. So much stuff for Baby Girl Jonas! Good thing Kevin and Danielle are selling their home and buying a new, bigger house for her to live in once she gets here because she's going to need lots of space for these goodies:
Which baby shower looked more fun? Are you happy that Rachel is having another boy and the Jonas' are having a girl? Tweet us @OKMagazine.