NEWS
Reality According to Reza: His Take on Kandi Burruss' Crazy Drama with Her Momma Joyce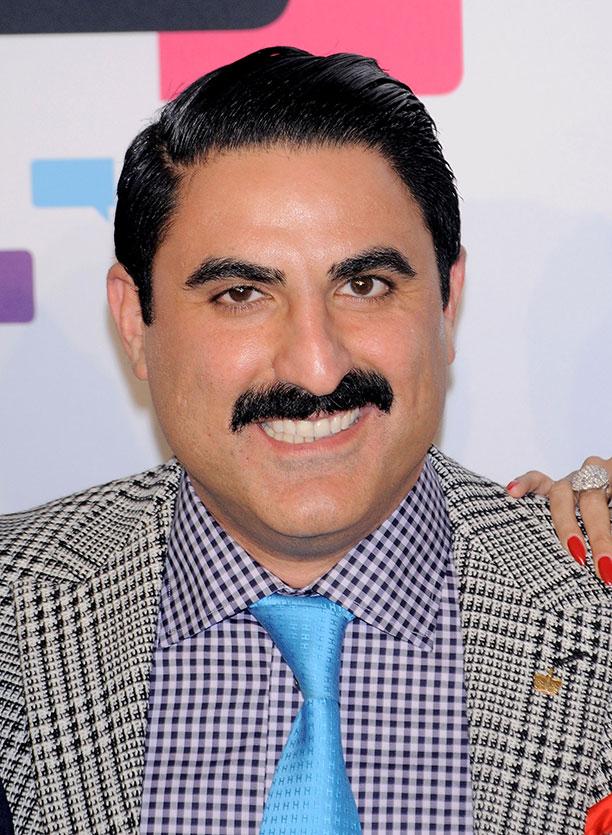 Welcome to Reality According to Reza where every week Reza Farahan of the Shah's of Sunset gives his honest and open take on the latest in pop culture. This week Reza has just one thing on his mind—the Real Housewives of Atlanta's very own Momma Joyce. She is Kandi Buruss' mother and is NOT happy with Kandi's fiance. In fact, Momma Joyce went as far as to accuse Kandi's best friend of having an affair with him. You definitely need a visual if you're not caught up. Please watch this clip to see what went down during wedding dress shopping—and why a wedge heel became a weapon—and read on for Reza's very important take on it all!
Article continues below advertisement
I literally can't stop obsessing about Momma Joyce. Did she take her shoe off in the dress store? Now I know what it feels like to have an overprotective mom who thinks people want me for my money, but I could never imagine my mom taking her shoe off and threatening someone with it. And not just any shoe—that thing was a wedge, a fat wedge. Kandi is in a tough spot maintaining her mother daughter bond, trying to get married and keeping her best friend close.
OK! Exclusive: Reza Grieves for Paul Walker
Momma Joyce needs some anger management! She was giving me GG, á la Shahs of Sunset season 1. Since Kandi and I have overprotective moms, I've made a checklist for you, to help determine if your mom is crossing the line. I'm not going to start with the obvious, because if your mom takes off her shoes during a heated conversation, I would recommend seeking professional help. This test is for mild to moderate cases of, my momma be tripping like Joyce.
Article continues below advertisement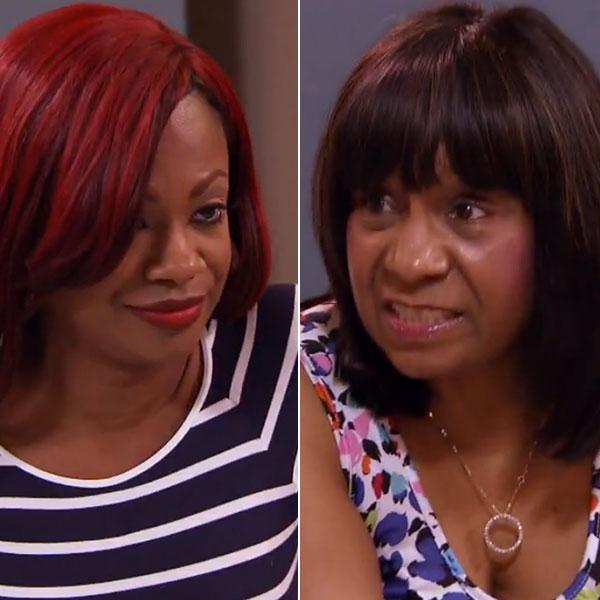 1 - Does your momma call/text you more than 3x per day, and if you're a man answering yes, there's no need to go any further. Your momma's got you on a short leash.
2 - Does your momma tell your man/woman, that she "gots eyes on you" and that her people be watchin' you too?
3 - Does your momma criticize the size of your ring, even though she ain't got no man of her own?
4) Does your momma live in your old house, cause you just bought a new one?
5) Does your momma accuse your mom/woman of cheating on you with a friend or family member?
If you've answered yes to more than one of these questions, your momma is suffering from an acute case of 'Momma Joyce Itis' and you need to check her.
So, where does your momma fall on the "Momma Joyce" spectrum? Do you agree with Reza? Tweet him your answers at @RezaFarahan and of course fill us in too at @OKMagazine or in the comments section below!
Reza will be back with a brand new column every week right here at OKMagazine.com—and don't forget that Shah's of Sunset is on Tuesday's at 10pm ET on Bravo!