NEWS
Red Carpet Confidential: Expectant Dad Mario Lopez Admits He Wants "As Many Kids" As Wife Courtney Will Give Him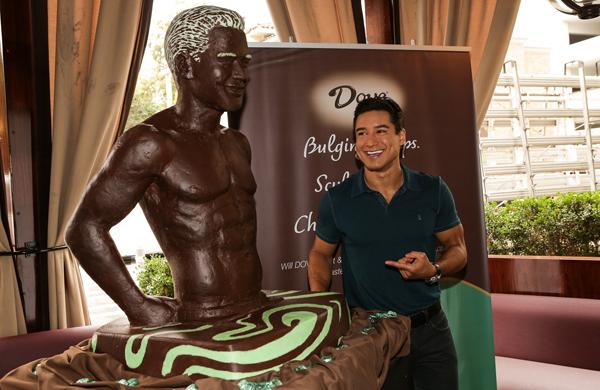 Mario Lopez and wife Courtney are in store for a delivery surprise when baby #2 arrives next month, so preparing their two-year-old daughter Gia for the new arrival has been a process.
"We keep telling her that she's going to be a big sister, she's going to have to take care of it, 'it's your baby,' and try to get her involved," the X Factor host, 39, told me during the Dove Silky Smooth Mint & Dark Chocolate Swirl event at The Grove in L.A. At the event, Mario hung out by a chocolate statue modeled after him!
Article continues below advertisement
OK! News: How Fatherhood Has Changed Mario Lopez's Marriage
"We don't know what we're having, so we say 'you're going to be a big sister.' We don't know if she's having a brother or sister. We'll find out in September."
Why are they choosing to wait to find out whether the colors will be pink or blue?
"In this life, you don't really get special surprises like that," he says. "It's either a boy or a girl—it's not like it's a monkey—and I think it's a wonderful moment when you get to walk out and say 'it's a girl!'"
For now, Courtney is enjoying Mario's extra attention while she's expecting.
Photos: 16 Best Shirtless Selfies
"I always treat her like a princess, but it goes up a whole 'nother level when she's pregnant just because it feels so good," he confesses. "I want to treat her so well when she's pregnant that she doesn't mind being pregnant laughs because I want to keep expanding the family. I want as many kids as my wife will give me. laughs "
Article continues below advertisement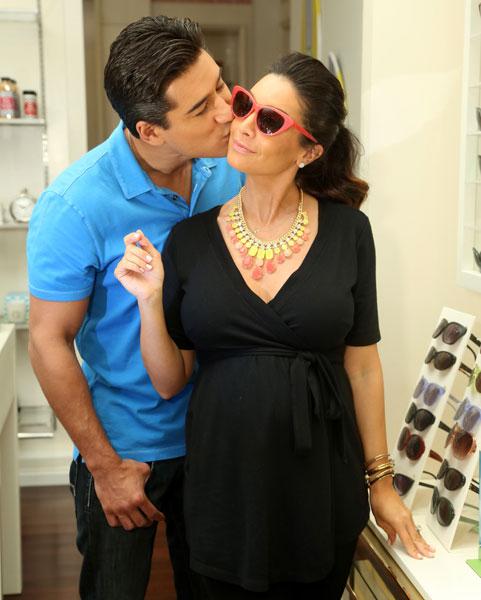 MORE ON:
Red Carpet Confidential
According to Mario, pregnancy suits the woman he married last December.
"She's been so lucky. She doesn't get sick, she feels great, she wears pregnancy well, she looks beautiful, so I love when she's pregnant."
Naturally, Courtney can't resist wielding her pregnancy power.
OK! Exclusive: La La Anthony Calls Kim Kardashian a "Wonderful" Mom
"I try to cater to her every need, and she likes to take advantage of me, like 'oh, the baby's hungry, I need this.' We have our little getaways and special time, but there's a lot of happiness and love in our house right now."
In fact, nothing could make Mario happier than being a dad.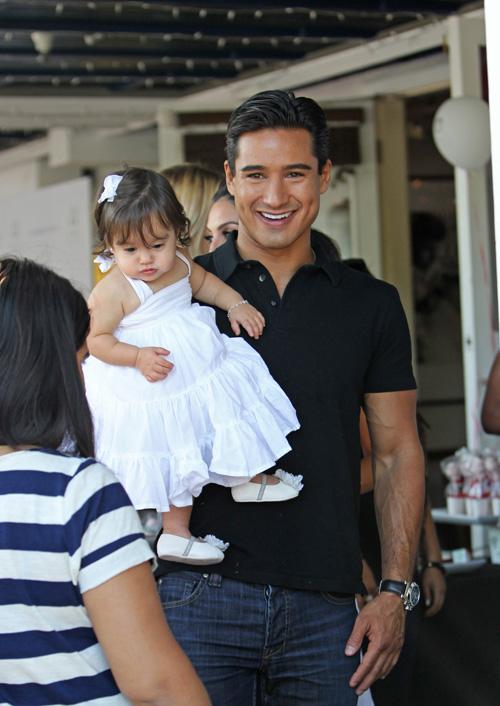 "I've always been a big family guy," he says. "I'm close to my parents and siblings. I'm all about family. Starting my own family is awesome. Right now I couldn't be happier both professionally and personally in my life."
OK! News: It's a Boy for Fergie and Josh Duhamel!
Do you think it's nice that Mario and Courtney are waiting to find out the sex of their baby? Do you think he's a good dad? Tweet us @OKMagazine.