NEWS
Red Carpet Confidential: Jennifer Hudson's Dieting Advice For Fans (And Fellow Idol Alum Ruben Studdard!)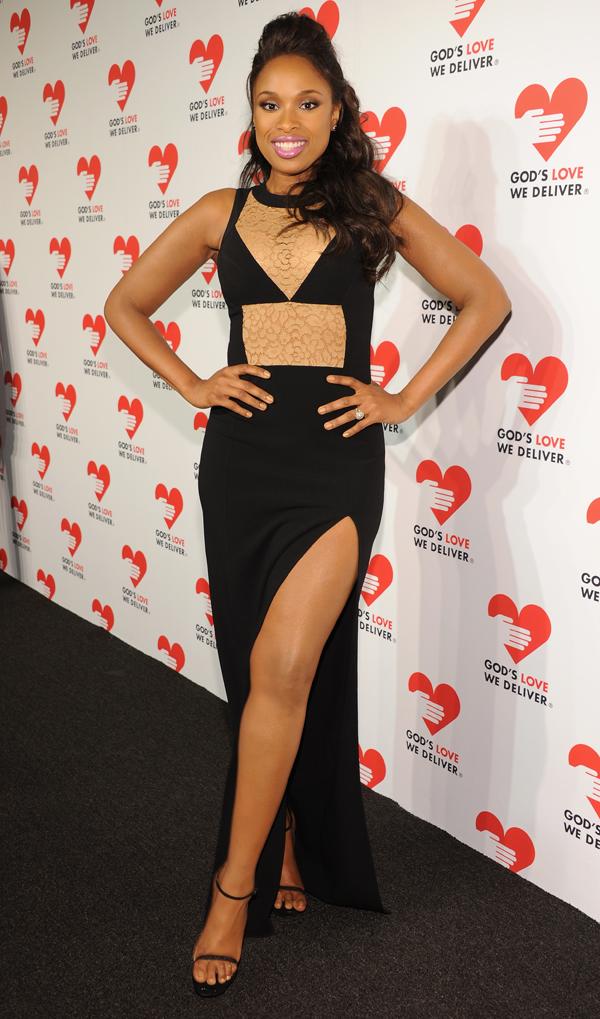 Jennifer Hudson can confirm that Ruben Studdard's time at The Biggest Loser ranch is working wonders.
"I saw him a few days ago and he looks amazing," the Oscar-winning American Idol finalist, 32, says Wednesday during the Gold's Love We Deliver Golden Heart Awards at Spring Studios in NYC.
Photos: 15 Stars With The Most Drastic Before and After
"I'm so proud of him. It's one thing to lose weight, but it's another thing to keep it off. I do believe if you make that commitment and keep that mindset, you can do it."
Article continues below advertisement
Jennifer would know. Engaged since 2008 to David Otunga, who is the father of their four-year-old son David, she dropped 80 pounds with the help of Weight Watchers.
Plus, Jennifer and Ruben are kindred spirits. Not only did they both compete on American Idol and wage a weight-loss war, but they even share the same September 12 birthday.
Watch: Jennifer Hudson's Most Amazing American Idol Performance
"Weight Watchers works," she explains. "He has to work on his own time. It's not about what others want for you, it has to be what you want for yourself. That's the only way you can really accomplish it. "
Since dropping the poundage, Jennifer has seen a change, and even flashes her leg through the slit of her dress Angelina Jolie-style when taking photos tonight.
"I feel more flexible," she tells me. "It's much easier to get dressed now in fittings, and I have a whole lot more fun with clothing. I think that's the biggest highlight."
What makes her feel most confident in her body?
"I like elongating my height," she says. "I like long, sleek things, and that's really what makes me feel good in my body. I don't think people realized how tall I was until I lost weight, and now everyone's like 'you're so tall.' I'm like 'guys, I've been this tall.' That's one of my favorite things. I feel most comfortable when I'm elongating."