NEWS
Red Carpet Confidential: Tara Reid Dishes on Sharkado 2 Plans And How She's No Longer a Party Girl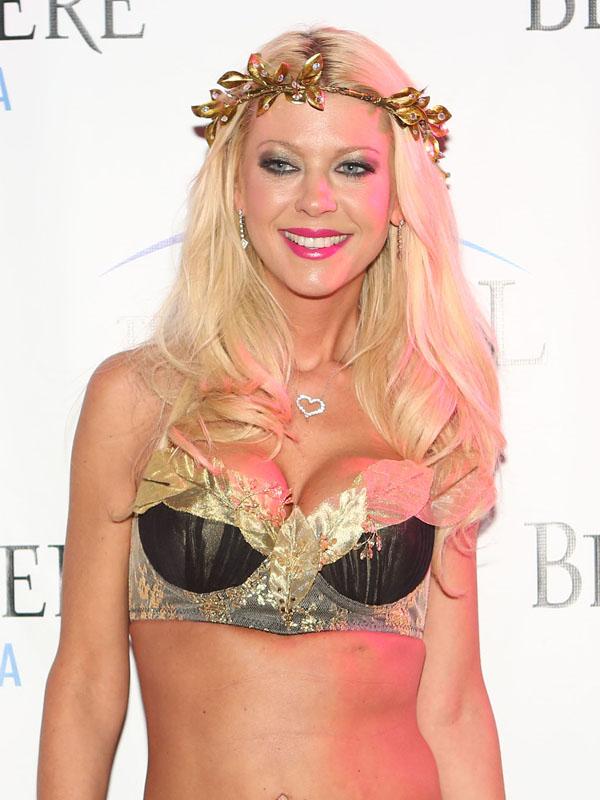 Although we might picture Tara Reid stumbling out of nightclubs, she insists she's more low-key than we might expect—even though she spent time with Chris Brown, pre-rehab, at The Pool After Dark at Harrah's Resort Atlantic City the night before.
"The biggest misconception about me is that I'm a party girl," the Sharknado star, 37, tells me this week when she hosts the club's Halloween Bash. "Sure, I like to go out and have fun from time to time, but there's a lot more of my time that I spend at home, traveling, working, and watching movies."
Article continues below advertisement
OK! News: 5 Things To know About Tara Reid's Cult Classic, Sharknado
She continues, "I'm a house bum. I love staying home, putting the fireplace on and watching TV. I was obsessed with the TV show Breaking Bad. I watched all the seasons in about a week laughs."
In fact, she is putting her interior decorating skills to use.
"I recently got a new house, and we furnished everything. That's fun, putting everything together. It's your own private sanctuary, and everything in the house you picked. You pick your couch—I love my couch, I love my bed—it's actually a TempurPedic bed that I'm obsessed with."
According to Tara, staying relevant is the biggest challenge she's faced after a nearly thirty-year showbiz career, which has included highlights such as the American Pie franchise, Cruel Intentions, and Josie and The Pussycats.
OK! Old School: Why Josie And The Pussycats is Amazing
"There's always another girl, there's always someone coming up," she says. "You have so many times where you work in the beginning, and then it goes slow. You go 'This could be my last job.' Acting is the love of my life. I want to keep working."
Article continues below advertisement
One thing she's grateful for is Sharknado.
"It isn't the most exciting movie, but I think we'll be doing Sharknado 2, which turned out to be the funniest cult film. That was definitely unexpected! That was fun, that whole experience."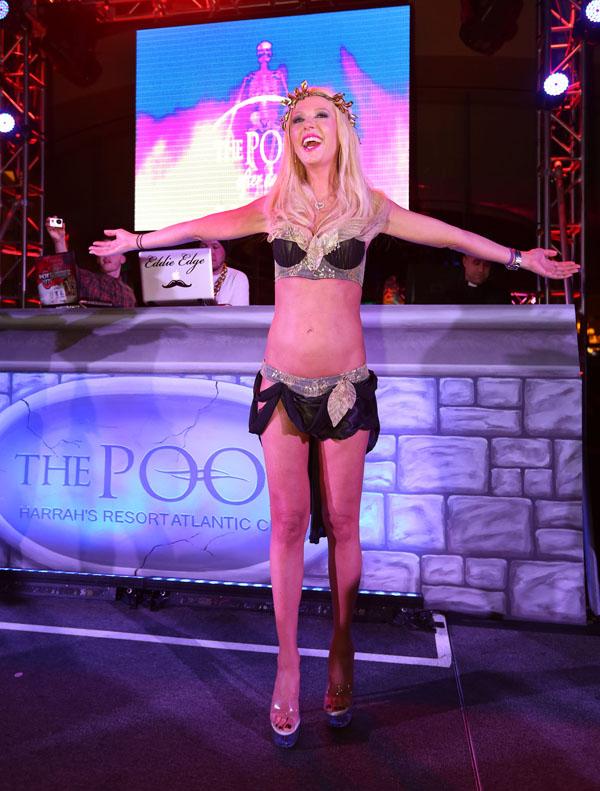 Does she have any regrets on how her career's panned out thus far?
Watch: Tara Reid Takes a Dig at Lindsay Lohan
"Regrets is a hard word to say," confesses Tara, who went to rehab in 2008. "I wouldn't say I regret almost anything, because I believe that living life with regrets isn't allowing you to grow. It holds you back in life. Yeah, there are things I haven't been proud of that I haven't done right, but everything that has happened has made me the person I am today. I try to never look back, and look to the future."
Nowadays her biggest vice doesn't involve drugs, drinking or even smoking.
"I always want to please people. I put people's needs and feelings ahead of mine, even though I know that's not the best for me."
Where does she see herself in five years?
"Hopefully happy and healthy. If I keep doing what I'm doing, and working, being proud of my work and keeping the relationships I have in my life positive—I'm trying to be the best person I can be."