NEWS
Regis Philbin Says Reality Show Rumors Not True: "It's Not For Me"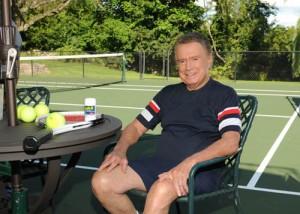 Article continues below advertisement
So, are the reports true? Is he really going to have his own reality show?
"That came out but it's not true!" Regis exclaimed. "I went out with a camera to do a little two-minute thing to just get the feel. And uh, it's not for me. I guess it's not for me. It didn't feel right.
"But there was never a pilot made," he added. "But you know how these things grow."
"It was an experiment more or less," Joy explained.
"Yeah, really! It was an experiment for a couple of hours one afternoon and then they edited it all together to two minutes," Regis said. "Not yet."
OK! NEWS: REGIS PHILBIN REVEALS LAST DAY HOSTING LIVE WITH REGIS & KELLY
And while starring on a reality show may not be one of Regis' dreams, he does have a dream guest he'd love to have for his last interview.
"Well you said the other day that there was one person you've never interviewed that you always wanted to interview and that was Barbra Streisand," Joy said. "You think maybe she would consent to come around?"
Article continues below advertisement
"I think in my eyes she's — because of when we have seen and met over the years — one of the last great entertainers, entertaining in ways we like to be entertained."
"So it's very difficult. You know we were at a party with her a couple weeks ago and there was somebody else asking her to do his show, you know. I never would have asked her anyways," he said. "It can never come from me. But if you're asking me who's left, who would I like to, it would be Barbra Streisand."
Come on OK! readers, let's make this happen for Regis! #BarbraforRegis