NEWS
Sizing Up Vs. Buying Maternity Clothes: What's the Better Option?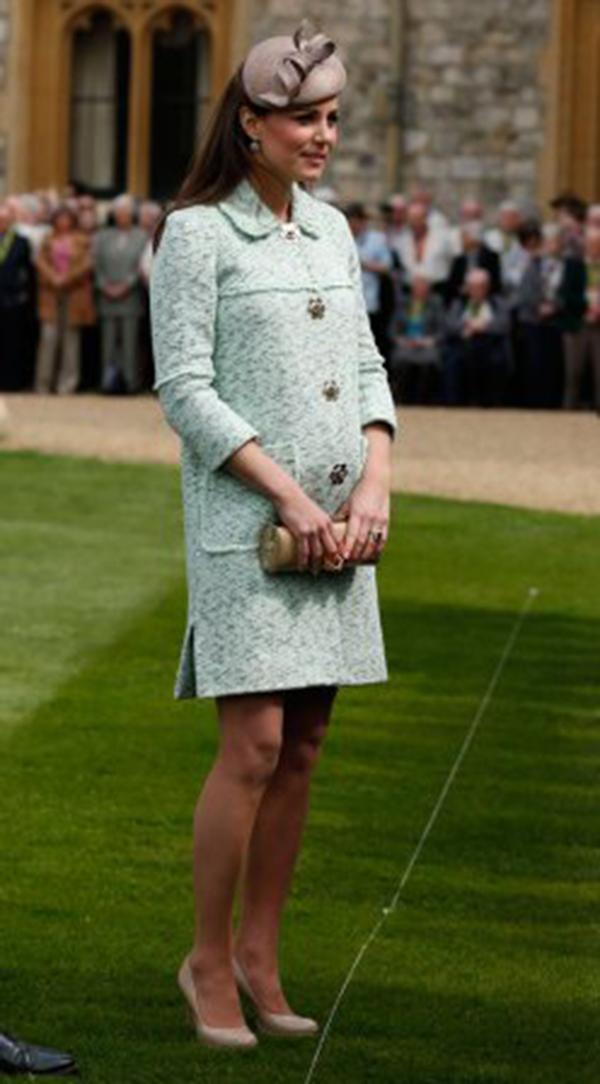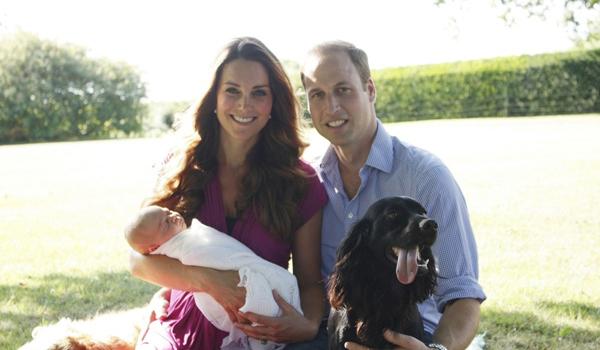 Sizing up vs. buying maternity clothes. It's an argument with passionate believers on both sides. Some swear sizing up a bit to make room for the baby bump is the way to go, while others indulge in adorable and super flattering maternity clothes even after the baby arrives (think about Kate Middleton's purple dress in her first official family portrait!).
So what do the experts think? We asked Seraphine Maternity founder and CEO Cecile Reinaud, who gave us her valuable opinion, plus a ton of info on the hot celebrity maternity looks of today, who in Hollywood is the ultimate mom-to-be trendsetter, and much more. Seraphine Maternity is actually the brand that Kate wore in that pic above and has been rocked by tons of celebs like Olivia Wilde and Gwen Stefani.
Article continues below advertisement
PHOTOS: OK! or Not OK!: Celebs Who Paint Their Birkin Bags
OK! Magazine: How do you feel about sizing up verses just buying maternity clothes?
Cecile Reinaud: Sizing up will give you more of a frumpy look because you don't become bigger everywhere during pregnancy. Sizing up will cause your waistline to fall in the wrong place and won't give a neat silhouette. With maternity wear, we design to make the look flattering specifically for the bump!
OK!: Should certain pieces really be maternity? Like jeans?
CR: Jeans absolutely and the same goes for any trousers! You can get away more easily with non-maternity tops by choosing long, loose ones.
OK!: What are some go-to maternity pieces every woman should have to recreate celebrity mom-to-be style?
CR: Maxi Dresses and bright colored shorts, for sure! Skinny grey denim has also proved to be a celebrity pregnancy staple. Olivia Wilde wore ours throughout her pregnancy.
Article continues below advertisement
OK! News: The 6 and Most Awkward Moments From the 2014 Teen Choice Awards
OK!: What are some really noticeable maternity fashion trends in Hollywood right now?
CR: A huge maternity trend in Hollywood right now is the maxi dress in bright colors and floral prints. Bohemian seems to be quite popular as well. A lot of whites in both short and long flowy dresses. Shorts are also really in this summer, from classic denim to colorful coral options.
OK!: Who do you think is the best-dressed expecting celeb right now and why?
CR: Although she just gave birth, Doutzen Kroes looked amazing throughout her pregnancy. She kept her incredible figure throughout and managed to look very glamorous while dressing casual. I also think that Rachel Bilson has got the bohemian look right and that Megan Hilty has mastered chic maternity! Megan looked amazing in Seraphine's Royal Blue Lace Maternity Cocktail Dress and in Seraphine's Jo Green Knot Front Maternity Maxi Dress in Khaki at recent summer events.
Article continues below advertisement
OK!: Did Kate Middleton's maternity style really influence the maternity market?
CR: YES! Her elegance throughout pregnancy has truly inspired women to make an effort to look more feminine and pretty throughout. The trend of wearing dresses has also evolved because Kate often wore them during pregnancy.
PHOTOS: Miley Cyrus Got a Pet Piglet—You Have to See the Pics
OK!: Did you find that women asked to recreate her style?
CR: Yes again! We have sold a ton of our now famous signature Knot Front Dress since she wore it in the first official family photo. We have also received a large demand for lace dresses which she wore a lot.
What do you think about these tips? Tweet @OKMagazine and leave a comment below.