NEWS
Jumping Ship — Tamar Braxton's Ex David Adefeso Wants Out Before Show Ruins Image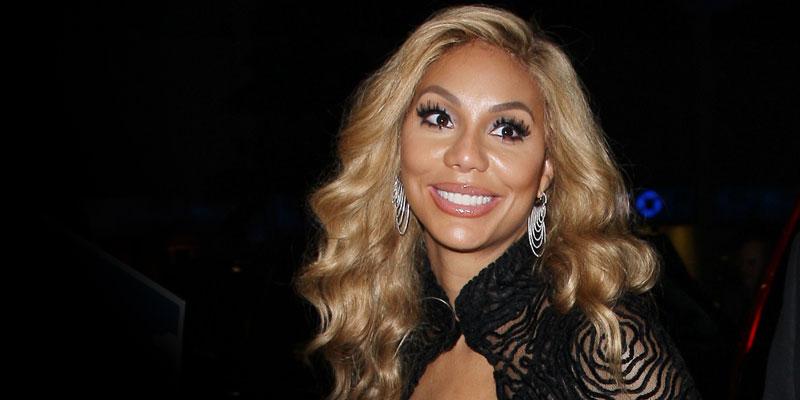 I want off this ride! Tamar Braxton's estranged ex, David Adefeso, wants out of her new show Tamar Braxton: Get Ya Life!.
"David does not want the show to air because he does not want to look bad, and have it affect his business," a source told Page Six.
WE TV POSTPONES PREMIERE OF 'GET YA LIFE!' AFTER TAMAR'S SUICIDE ATTEMPT
"There is a scene in the show where David tries to get in between Tamar and… a spiritual adviser. David believes that she practices voodoo, and does not believe in her method of spirituality," the source continued. "There's a scene where production wraps, but the audio is still on. You can hear Tamar yell, 'David, stop.'"
Article continues below advertisement
"Tamar quit her reality show on WeTV because of her boyfriend David Adefeso," the source exclusively told OK!. "Now he's filed for a restraining order citing domestic violence and she has lost her man and her job. Tamar now knows she made a huge mistake as is begging WeTV to take her back."
The source added that David wanted off the show because he came across as "very controlling" and "too involved in her business decisions."
Article continues below advertisement
Despite all the turmoil surrounding Tamar, the singer's new docuseries premiered on WeTV on Thursday, September 10. The premiere opened up with Braxton shooting a confessional while being peppered with questions from producers. While speaking to the cameras, Tamar said she was working on turning over a new leaf for the sake of her 7-year-old son Logan — that she shares with ex-husband Vince Herbert — and starting over.
"I lost everything. I lost my identity, I lost my home, my career. I lost everything that was positive in my life," she confessed. "A lot of people don't understand losing everything means you lose everything, including yourself."