NEWS
'Teen Mom 2' Recap: How @BabsEvansMTV Would Respond to Last Night's Episode, "Faded Love"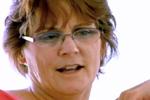 And we're back with another recap of Teen Mom 2 in the words of @BabsEvansMTV, and boy, was this episode basically begging for Babs' tweets. Between the return of Kieffer — dun dun dun — to the bomb Jenelle dropped about wanting breast implants (!!!), we have a feeling Barbara had a lot on her mind this week. So we saved her the effort of saying it and figured that she'd probably tweet the following about each of the girls' situations...
Article continues below advertisement
OK! Exclusive: Courtland Rogers Spills The Dirt on Him and Jenelle
Chelsea Houska is still thrilled that despite her Mirena falling out, Adam did NOT get her pregnant again. She decides to go to the doctor to get back on birth control and all is right in the world, until she gets a text from Randy telling her she has to move out of her house because the owner wants it back. "Why can't anything ever just go right?" Chelsea says. To which @BabsEvansMTV would say, "OH MY GAW, Chelsea. Stop bein' a frighead. At least Adam didn't getcha knocked up again!"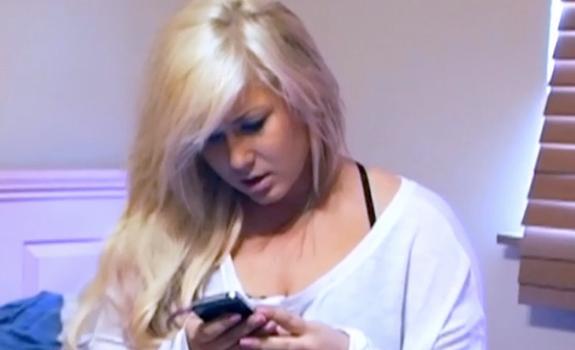 OK! News: Jenelle Evans Quits Rehab After Four Days
Kailyn Lowry gets the news from Jo that he's moving to New Jersey since he works there and whatever, and Kailyn is fine with it as long as it doesn't effect their drop-offs with Isaac. And if it doesn't involve Vee in any way (which is does, FYI). Then Kail and Jo head back to court where absolutely nothing is resolved. Cool. @BabsEvansMTV would say, "Kail, why ya hate Jo's girlfriend Vee so much? She didn't do NUTHIN ta yah! Just STAHP!"
Article continues below advertisement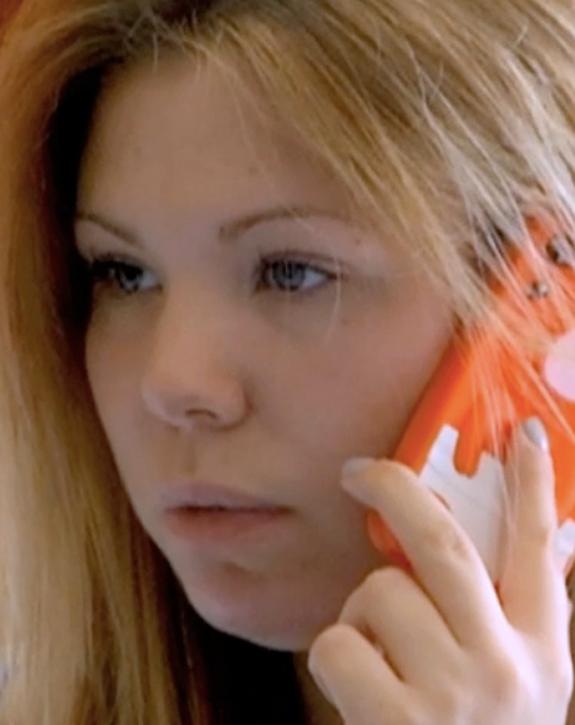 OK! Exclusive: Watch Our Exclusive Clip of Leah, Jeremy and Corey
Leah Messer might as well be starring in Twilight because this love triangle is getting seriously out of hand. Jeremy even shows up to Corey's place to figure out what is going on, making Corey realize he doesn't want to be with Leah anymore and making Leah realize she made a mistake by ending things with Jeremy. Will Jeremy take her back? The suspense is killing us. @BabsEvansMTV would say, "Are ya kiddin' me, Leah? Make up ya damn mind wiff these guys already! Ya make me wanna vomit awl ova!"
But we'll admit, Corey IS kinda cute with the kiddies: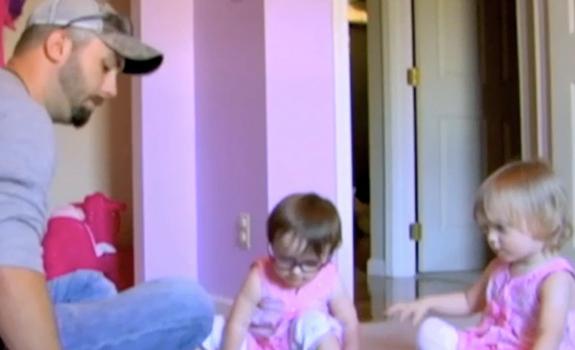 OK! News: How Much Does the Cast of Teen Mom 2 Make?!
Jenelle Evans is contemplating getting back with Kieffer but only if things change (mmmhmm...), but clearly she's in a contemplative mood, debating whether or not she should get a boob job. Babs' real life (aka not Twitter) response was "I don't think THIS is a good ideah. It's a foreign object in ya bawdy!" But honestly, we think this pic sums up her take on the whole thing the best: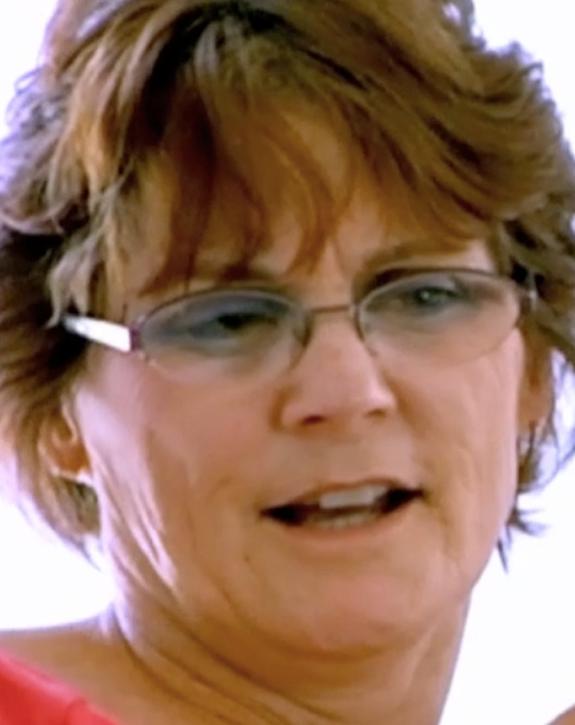 Oh, and here's how Jace took the news: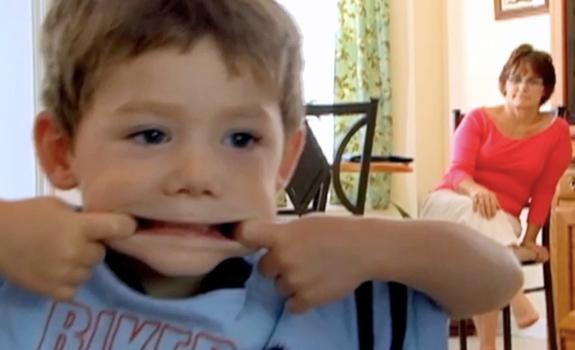 Whose story was the most WTF this week? Do you think Jenelle needed a boob job? Tweet us @OKMagazine (or Babs @BabsEvansMTV!) for your own commentary on the episode!
And make sure to follow our Teen Mom Facebook page for all the latest news!