NEWS
'Teen Mom 2' Recap: How @BabsEvansMTV Would Respond to Tonight's Episode, "Hard Knocks"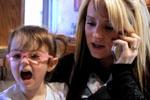 We feel like tonight's episode of Teen Mom 2 was really eventful. Maybe it's because after tonight there's only one episode left of season 4 (wah!) and so they have to start cramming it all in? Either way, read on for what went down with all four of the girls (including how Kailyn Lowry's first therapy session with Jo transpired) and what @BabsEvansMTV would tweet about each of them. Ready, leggo...
Article continues below advertisement
OK! Exclusive: Kailyn Lowry Goes to Therapy With Jo
Chelsea Houska has only one week left of her hair school hiatus, so she's using her time wisely by throwing a princess-themed third birthday party for Aubree. The next day Adam has his own birthday party for Aubs at a hotel pool, and as a bday gift he buys her a mini motor bike that is clearly too old for her and clearly not for girls in general. Hmph. Will he ever learn?
@BabsEvansMTV would say: "Who does ADAM think he is? Buyin' a dangerous toy for a BAYBEE? He is a TERRIBLE fatha!"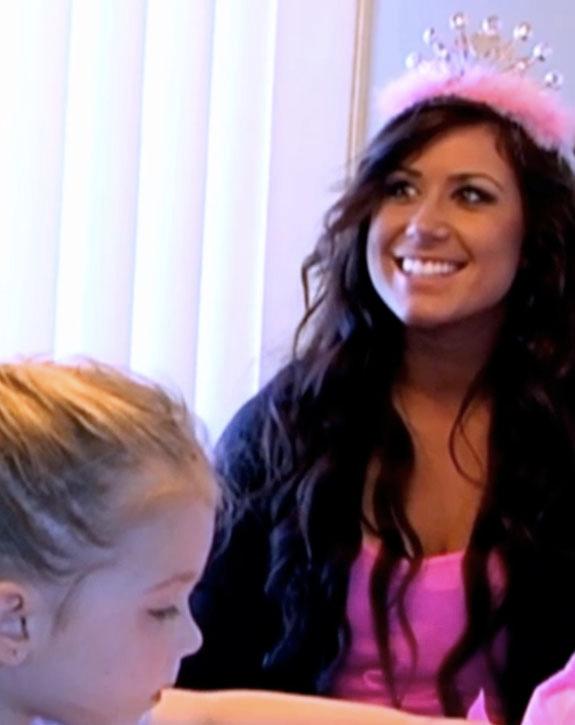 Kailyn Lowry this week had so much boyfriend drama, so little time. First, when she tells Javi that she and Jo are finally going to court, Javi tells her that he doesn't believe in therapy. Awkward. Then, after their therapy session, Kailyn finally breaks the news to Jo that she and Javi are getting married and moving since he joined the air force. He's confused because they haven't even been together a year, and he said that their lawyers will have to duke it out because there's no way he's letting her take Isaac away from him. Oohhhh boy.
Article continues below advertisement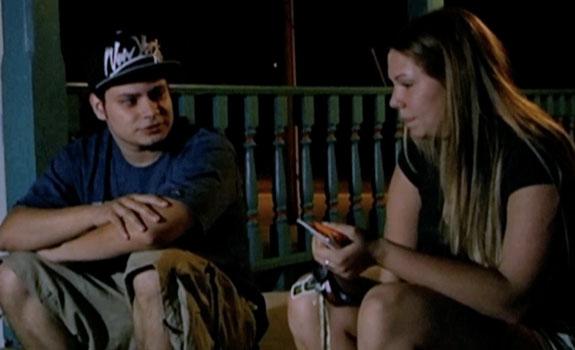 Leah Messer's wedding is overwith, so the next order of business? Dealing with baby Ali's health issues. She and Corey (and mama Dawn) take the baby to a specialist who says that they're going to have to run some tests on her to figure out why she's still barely walking. Leah's happy that she's finally getting answers but is terrified to find out what's wrong with her daughter. Our hearts pretty much broke watching that phone call she had with her mom. So sad.
@BabsEvansMTV would say: "Don't worry, Leah! Ya a great MOTHA and ya DAWTA is gonna be OKAY! Ya girls ah so CUTE, too!"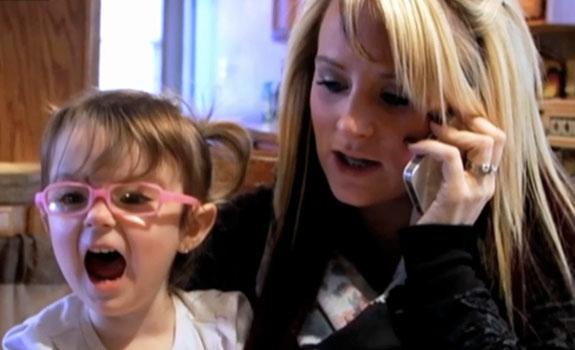 Jenelle Evans is dealing with the same s***, different day. The good news is that her charges from Gary were dropped (thanks, Dustin!), but the bad news is that she and Kieffer are broke and can't afford their rent. Babs comes over and yells at them, saying how they haven't changed and blah blah blah, so Jenelle gets depressed that she's never getting Jace back and Kieffer offers a pick-me-up in the form of drugs. What a great boyfriend. Also, we need to point out Kieffer's award-winning line of the night where Babs calls him a convicted fellon and he responds with, "So? Being a fellon ain't illegal!" Um....shot not breaking the news to him.
Article continues below advertisement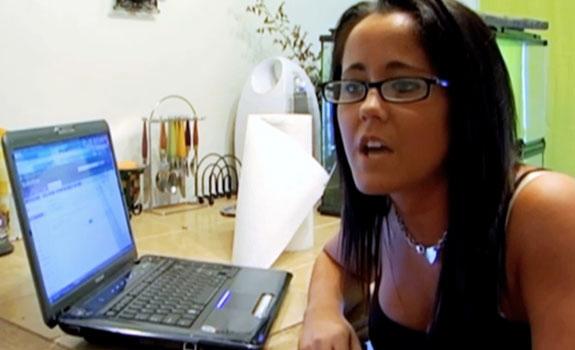 Who do you think had the most drama this week? Can you believe there's only one episode left? Tweet us @OKMagazine and leave a comment on our Teen Mom Facebook page!