NEWS
The Two Exercise Machines You Need to Avoid at the Gym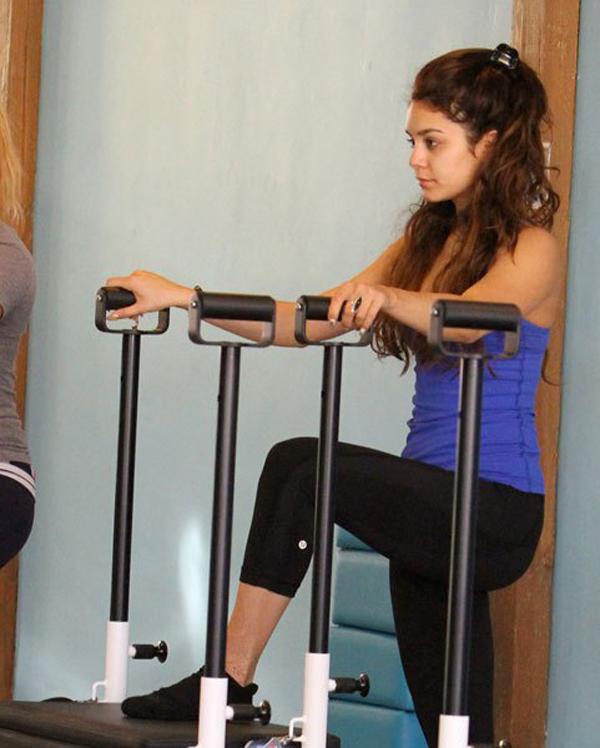 Not all workout machines are created equal, it's true. So if your gym mindset is racing towards the piece of machinery with the most levers, gadgets, pull wires, and room for plates, it is definitely time to regroup your exercising strategy. Which ones to pass on? OK!'s Bangin' Bods celeb trainer Jay Cardiello says there are two!
The first goes by the name of Smith—and has nothing to do with famous Mr. and Mrs. you might be thinking about.
Article continues below advertisement
Steal Stacy Keibler's Calves With These Four Simple Exercises
"A lot of people go to the Smith Machine to do squats or lunges. However, it doesn't let the body get into proper positioning. You're actually hinging too far forward, which can place additional weight upon your back or up upon your neck," explains Jay.
Seems like a valid point, right? Jay says you're actually unknowingly hinging your body forward while sitting at your desk all day and that training in that position is a major no-no. He also says it can put unwanted stress on your bod.
Rachel Bilson Workout: Trim That Waist! 
The second? Oh, it's the Leg Extension Machine. Apparently, it could be a dangerous contraption for your stems.
"This is a great post-surgical machine or when you're in rehab and advised to use it or supervised by a physical therapist. However, when you're in the gym setting, people overload on this machine—which causes too much work and pressure on your patellar tendon and puts too much pressure on the knee joint," explains Jay.
Next time you clock in for your sweat sesh, keep Jay's tips in mind!
Do you regularly use these machines? What machines do you love? Tweet @OKMagazine and leave a comment below.