NEWS
TV Takeover: Juliette Goglia of The Michael J. Fox Show Talks Bonding with Michael's Daughters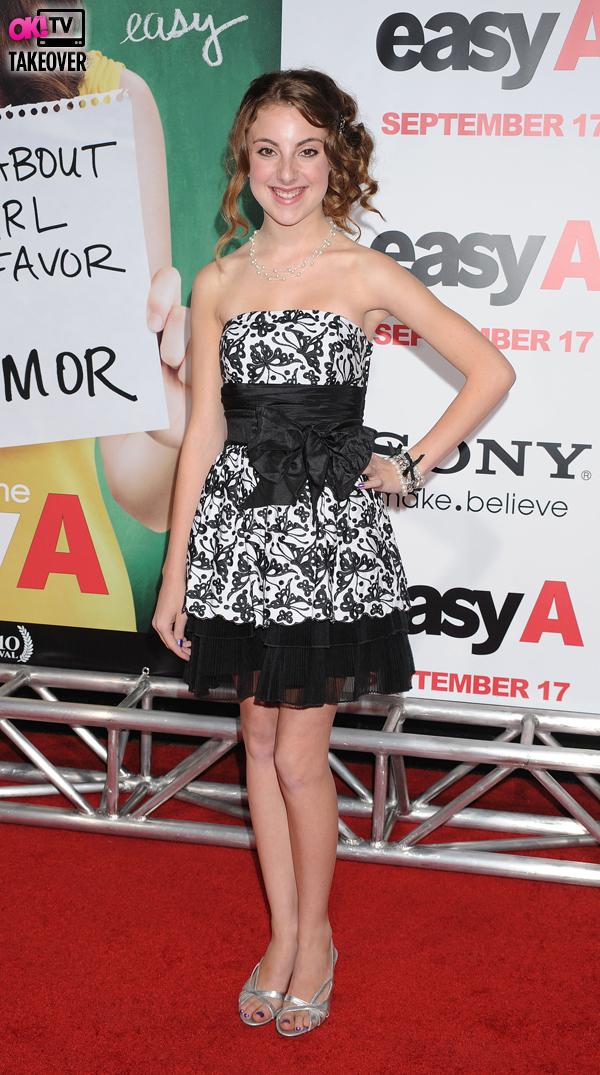 OK!: Can you tell me about your character?
Article continues below advertisement
Juliette Goglia: I play Eve Henry. I am Michael and Annie's daughter, the middle child. She's really unique, very quirky, and goes out of her way to be different. She plays a ton of instruments, none of them very well. She loves photography. She's figuring out who she is.
OK!: Why were you interested in dong the show?
JG: I heard about this project because executive producer Will Gluck was involved, and I worked with him on this movie Fired Up and in Easy A. It's based off Michael's real life, and he has twin daughters my age. The script for the pilot was so amazing—it's rare to find one that's so full but also so funny. I've been watching Michael J. Fox since I was a toddler, basically. I watched all the Back to the Future movies! I've been a fan my whole life.
MORE ON:
The Michael J. Fox Show
Article continues below advertisement
OK!: You sing in the pilot. Do you love to sing?
JG: I love singing! I grew up in musical theater. Although in the pilot, I'm doing a spoof on "Hero" by Enrique Iglesias, so obviously that's not my real voice! I'm hamming it up. But I got to play the quitar and have a rock star movement.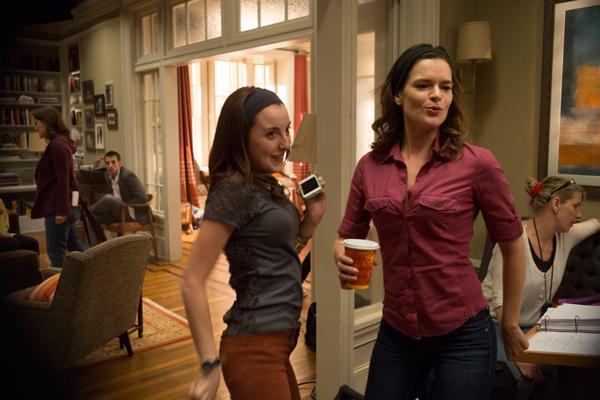 OK!: Did you get to meet Michael's daughters?
JG: His twin daughters and I are really good friends now! They live in New York City, and I live in LA, and I was scared to move because I don't have any friends here. But we instantly clicked. I ended up going to a One Direction concert with Schuyler, and Aquinnah and I went to the One Direction movie premiere together last week. Eve is loosely based off them. They're sweet and popular, whereas Eve is more off-beat, with weirder friends.
OK!: News: Actress Katie Finneran talks working with the "really sexy" Michael J. Fox.
OK!: So your birthday is the same week as the premiere. What are you planning for the best week ever?
JG: I'm turning 18 the same week the show premieres. We're having a premiere party with the cast and crew, and we're doubling it as my 18th birthday party. It's a celebration of both. There are billboards in Times Square and on the subway, and then I get a birthday on top of it!
How do you think you would react if you met Michael J. Fox? Are you excited for The Michael J. Fox Show? Have you followed his story at all? Tell us in the comments below or tweet us @OKMagazine.