NEWS
Tweet Repeat: Elizabeth Banks Loves Photobombing, Blake Shelton Celebrates His Birthday and Niecy Nash Shows Off #TransformationTuesday Pic!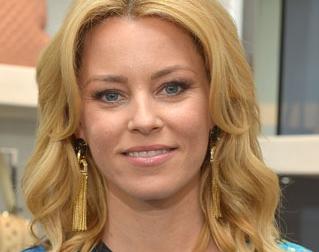 Welcome to Tweet Repeat, your daily dose of the best celeb anecdotes found on Twitter. We've scoured the site looking for the funniest, weirdest, goofiest, deepest, craziest, sweetest, most intriguing thoughts of the day, from the most intriguing people on the planet internet.
We can't stop thinking about Jennifer Lawrence's amazing photobomb from the Met Gala and neither can Elizabeth Banks. The actress posted an awesome piece featuring her favorite celebrity photobombs—see what we're talking about below! Today is also a big night for The Voice as Cher performs and Blake Shelton celebrates his birthday! Find out what Andy Cohen, Anna Kendrick and more were up to in today's Tweet Repeat.
Article continues below advertisement
Go Blake! Go Blake! It's my birthday! It's my birthday!!!

— Blake Shelton (@blakeshelton) June 18, 2013
"I can do that. Hold my beer" - My last words, probably.

— Anna Kendrick (@AnnaKendrick47) June 18, 2013