NEWS
You Won't Believe What Fans Throw Onstage at R5 Concerts—Ross Lynch Reveals!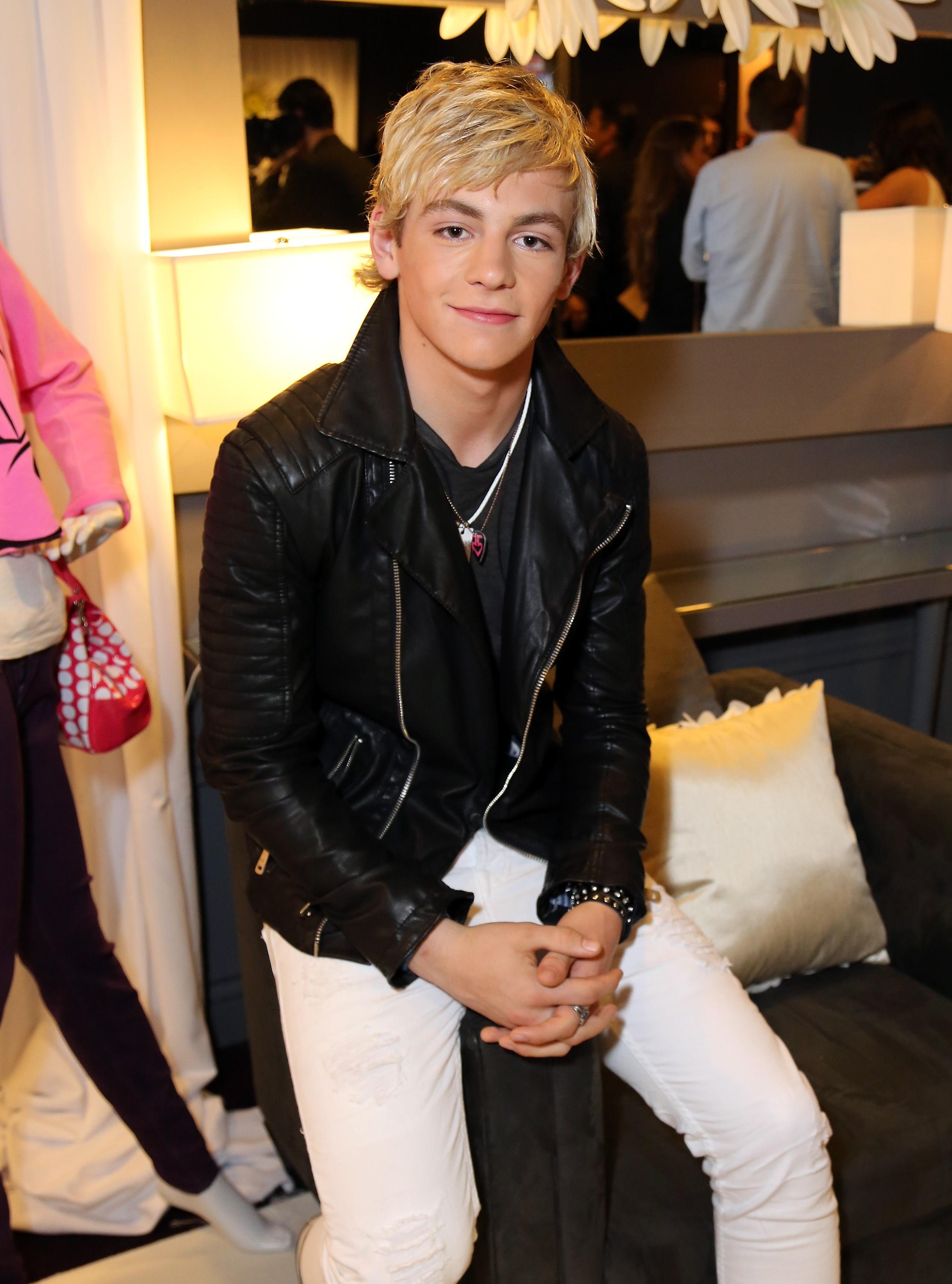 Ross Lynch has so much going on right now we're not sure how he keeps his schedule in check. Between touring with his band R5, starring on Disney Channel's Austin & Ally and gearing up for the premiere of his Disney Channel Original Movie Teen Beach Movie on July 19, this guy is everywhere! OK! caught up with him at the Radio Disney Music Awards to find out the latest.
Article continues below advertisement
OK!: Teen Beach Movie is finally almost here, what are you most excited for your fans to see?
Ross Lynch: I'm really excited for fans to hear the songs we recorded. I think they're really cool. They're kind of retro-style, 60s and very, very cool songs, but also just to see the movie. We spent two months in Puerto Rico a year ago filming this awesome project and I just can't wait for people to see it.
OK! News: One Direction Makes a Huge Announcement
OK!: What's your favorite song from the soundtrack?
RL: I really like "Cruisin' for a Bruisin'" but my favorite is probably "Fallin' For You" and Grace Phipps sings that song. She did a really great job and I think it's really well-written. And I'm addicted to the synth that they use in the song. I just really love that sound because I always listen to production.
Article continues below advertisement
Watch: Which Celeb Will Be the New Face of Madonna's Material Girl Line?
OK!: Any crazy stories from tour?
RL: There's always crazy stories on tour. We got stage-bombed by three girls. That was interesting. I tried to let one sing but she didn't really sing on key so I was, ooh, maybe not. We've gotten really interesting…I don't know if I should say this but we've gotten bras onstage which is interesting. We've gotten some interesting gifts. We got a stool graffitied with R5 on it, all sorts of fun stuff. Our fans are the most dedicated, most awesome fans ever.
Watch: Check Out a Clip From This Week's 'Big Time Rush' Episode
OK!: Have you met a fan who had a really inspiring story?
RL: There are so many fans who come up to us or write us notes that say, "You changed my life." I just think that's so cool that we just release music and smile a lot and by doing that we can change so many people's lives. I think there's more to that. I think we can use that power and just write a motivational song and do all that stuff. But there's a lot of people that just talking to them is motivational for them. It's really cool.
Article continues below advertisement
Watch: James Maslow Talks Bachelor Pads, Body Building and His 'Big Time' Future
OK!: What are the best and worst aspects of being in a band with your siblings?
RL: Well the best aspect is being on tour with my best friends. They're literally the closest people I have in the world. And also, we're always going to be a band. There's never saying, oh, I don't like you anymore, see you later. We're gonna get through it because we're family and we love each other. But also there's no filters. We're, "I don't like that, we shouldn't play that song," or, "Yeah, I love that song." I'd say the hardest part is every family has arguments but really there's no many arguments between us. We just love each other.
Do you plan on catching R5 on tour? If so, in which city? Tell us in the comments below or tweet @OKMagazine.