NEWS
Your Afternoon "Aww": Can You Guess Which Bravolebrity These Dachshunds Belong To?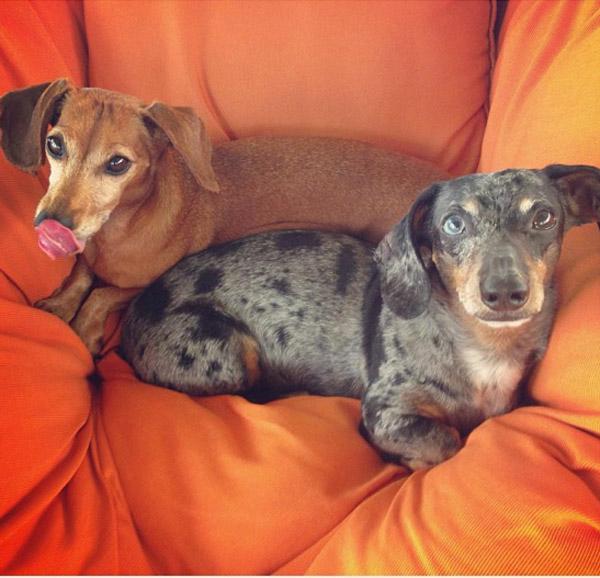 If you're as Bravo obsessed as we are, than today's Afternoon "Aww" is right up your alley. While the mystery star can't be revealed just yet, we can give you five hints. Check them out along with the darling Dachshunds' photo to see if you can pinpoint the fabulous celeb owner!
1. Worked as an Information technology entrepreneur back in the day.
2. Lived in Edina, Minnesota.
3. Was already the CEO of a company at 23 years old.
Article continues below advertisement
4. Tied the knot this year in a beautiful tropical ceremony at sunset.
5. Celebrity clients include John Legend, Jessica Alba and Ben Stiller.
Which Bravolebrity are we talking about? Find out the answer by scrolling down!
Fritzy and Mousey's dad is Fredrik Eklund from Million Dollar Listing: New York! Thanks for playing and come back Monday through Friday for new installments of Afternoon "Aww."
Photos: See Friday's Afternoon "Aww" of Lauren Conrad's Pups
Are you Fredrik's biggest fan? Share with us in the comments below and @OKMagazine.