NEWS
Your Afternoon "Aww": Can You Guess Which Fashionista These Cuddly Dogs Belong To?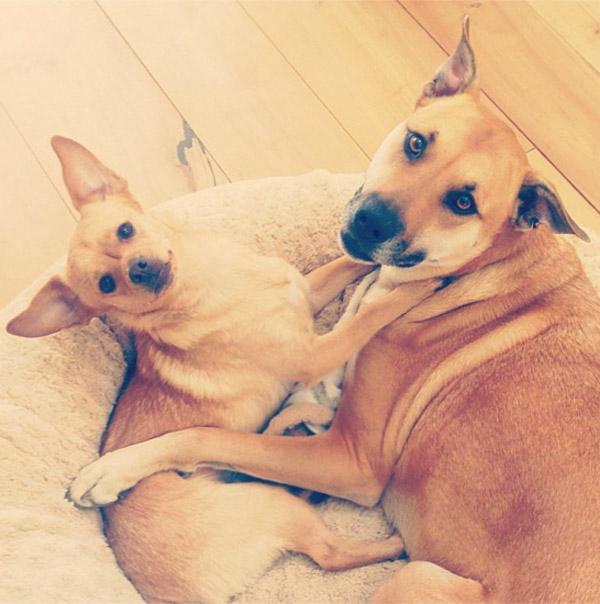 TGIF everyone! Ring in your weekend with a little dose of cuteness from a very fabulous fashionista's Instagram. While you may recognize the celeb from countless hit reality shows, others might know her name from buzz in the fashion world. Find out which mystery star were talking about with the help of today's five clues. Also, check out today's Afternoon "Aww" below to see the adorable cuddly pups!
Article continues below advertisement
1. Was Punk'd by Dax Shepard back in 2011.
2. Won $50,000 on Who Wants To Be A Millionaire for her charity m.powerment by Mark.
3. Has several clothing lines including a collection at Kohl's.
4. Is the author of eight books including The Fame Game and L.A. Candy.
5. Interned at Teen Vogue and People's Revolution
See if you guessed the reality star correct by scrolling down to the bottom of the page!
Chloe and Fitz belong to...Lauren Conrad! Thanks for playing and come back Monday through Friday for new installments of Afternoon "Aww."
Photos: See Yesterday's Afternoon "Aww" of Chloe Grace Moretz's Three Dogs
Was Lauren your favorite star on Laguna Beach? Let us know below and on Twitter @OKMagazine.