NEWS
Your Afternoon "Aww": Can You Guess Which Starlet This Cockapoo Belongs To?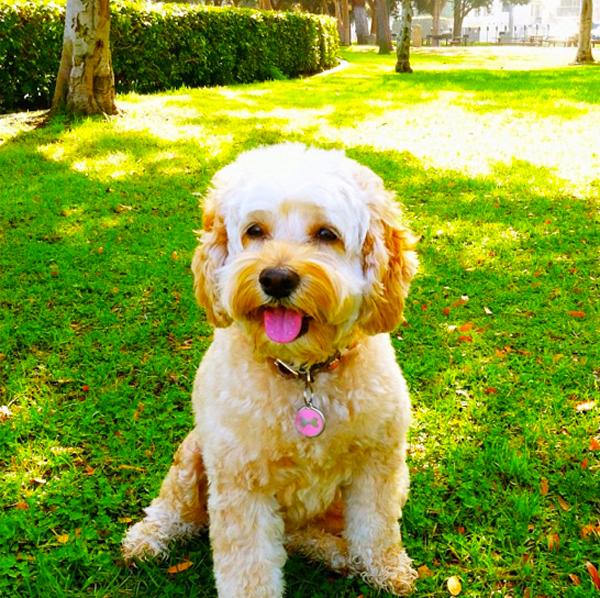 Today's Afternoon "Aww" is not only a celebrity pet edition, but Star Wars themed. Yes, you read that correctly! How so? Because the iconic character Chewbacca was the name inspiration behind the mystery star's adorable Cockapoo! Check out a photo of the little guy below along with five clues to help you guess the adorable pet's owner!
1. Is the daughter of former Aerosmith guitarist Rick Dufay.
2. Before making it big, she worked in the medical field as a surgical technician.
Article continues below advertisement
3. Worked alongside Amanda Bynes for three episodes of What I Like About You.
4. Was the leading lady of Maroon 5's music video "One More Night."
5. Gained fame from her character Lyla Garrity on Friday Night Lights.
Which star do you think is the proud owner of little Chewy? Get the scoop below!
Say hello to Chewy's owner Minka Kelly! Thanks for playing and come back Monday through Friday for new installments of Afternoon "Aww."
Photos: See Friday's Afternoon "Aww" of Donald Faison's Dog
Is Minka Kelly's pup your favorite celebrity pet? Tell us with a tweet @OKMagazine and below in the comment section.