NEWS
'1,000-Lb Sisters' Star Tammy Slaton Comes Out As Pansexual To Boyfriend Of Two Years: Watch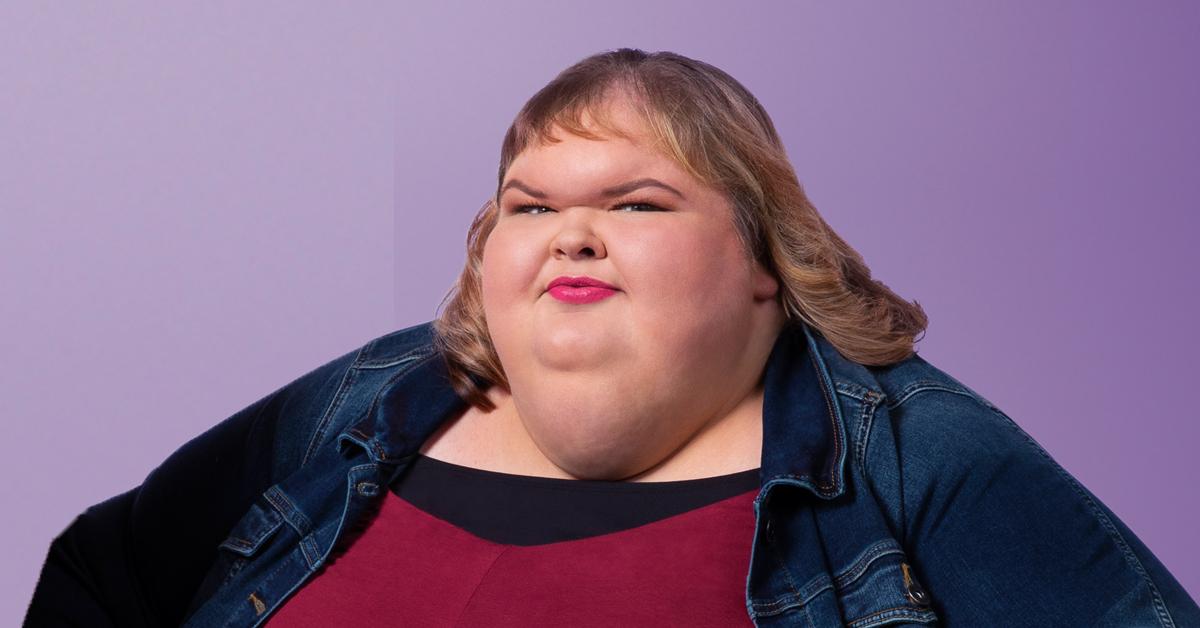 1,000-Lb Sisters star Tammy Slaton came out as pansexual in the latest episode of the TLC reality show, which airs Monday, February 15.
While sitting with sister Amy and Amy's husband, Michael Halterman, at dinner, Tammy shared the news of her sexuality with her boyfriend of two years, Jerry Sykes, in a sneak-peek clip of the Monday night episode. Click here to watch the video for the upcoming episode.
"So, Jerry, I got some stuff that we need to talk about," she nervously said at dinner.
Article continues below advertisement
After Sykes reassured her that she could tell him anything, Slaton, 34, revealed, "I'm pansexual," which was met with an initial confused expression on her boyfriend's face. She then explained her understanding of what pansexual means, noting that she thought she was bisexual until learning of pansexuality.
"It means love is love," Slaton told Sykes. "I would date anybody whether they're transgender, straight, gay."
Article continues below advertisement
Sykes, still confused, asked if she would date a transgender man. "Yeah. Or girl. It's about how they make me feel, not how they look," she explained. Pansexuality is a sexual identity that removes gender from an individual and allows people to embrace others from all walks of life.
Slaton later explained that she first learned of this sexual orientation after speaking with a friend about sexual identity.
"I always thought I was bisexual, and then I started talking to one of my friends and she told me she was pansexual, and I asked her kind of what it meant," Slaton said. "It means you love everybody, not just the same sex. And I was like, 'Well, I guess I am too,' because I wouldn't mind being with someone who's transgender, or whatever."
After coming out to her boyfriend, Sykes told her: "I still love you."
Article continues below advertisement
In a separate interview, he admitted: "I'm still trying to figure out what it means, but I'm okay with it. I love Tammy the way she is." Slaton was pleased with her beau's reaction, saying "he took it pretty well." In the clip, she shared, "Acceptance of people's sexuality is important to me."
The TLC series follows the Georgia-based sisters, who tip the scales at over 1,000 pounds combined and rely on each other and food as they deal with their many health complications.
1000-Lb. Sisters airs Mondays at 10 p.m. ET on TLC.