NEWS
Aaron Carter Spotted On Tense Phone Call As New Dad Declares Estranged Family Used His Ex To Conspire Against Him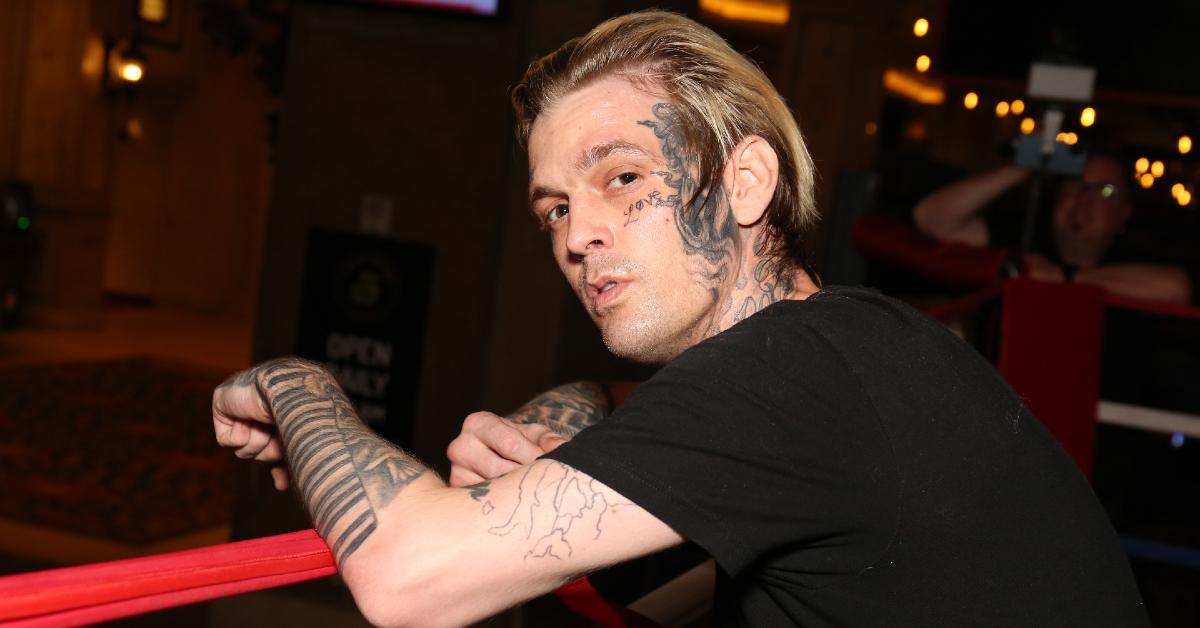 Article continues below advertisement
Aaron Carter was spotted laying on the driveway of his Lancaster, Calif. home — which he just listed for $850,000 — after his shocking split from baby mama Melanie Martin.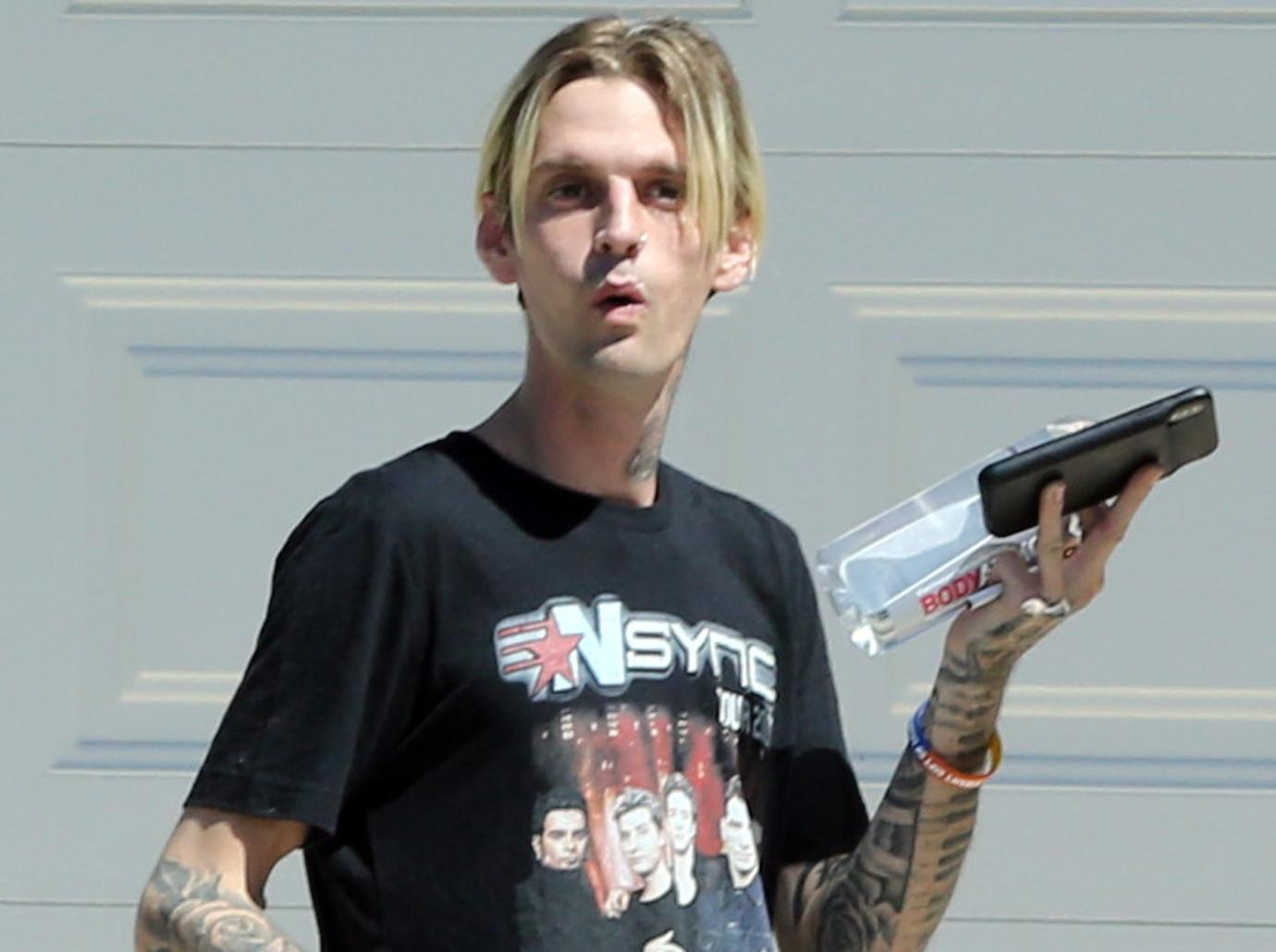 Article continues below advertisement
In photos obtained by Daily Mail, the 33-year-old troubled pop star was snapped on an intense phone call. He was sporting black sweatpants and white hoodie with just socks on his feet.
Article continues below advertisement
It's been a rough week for Aaron as he announced in a Twitter rant on Tuesday he and his ex-fiancée had called it quits just days after she gave birth to their first child, Prince Lyric.
The "I Want Candy" crooner revealed his estranged family is the reason he and Martin split. OK! reported Aaron has had ongoing strife with his family — including his twin sister Angel, who he apparently learned has been communicating with his ex behind his back.
Article continues below advertisement
The new father alleged Angel and Martin have been in regular contact, despite his twin sister having betrayed him in the past. "There has been a very big lie and my sister communicating with my ex-fiancée ruined everything considering she knew what Angel tried to do to me in court. Thanks Angel you ruined my family. God bless," he explained.
Article continues below advertisement
"I have the most conniving deceiving family and Melanie has been lying to me the whole time communicating with my twin sister," Aaron continued, "and the family members who tried to put me in prison and who tried to get a conservatorship on me in court."
Article continues below advertisement
Despite his shocking claims, Martin and a source close to his brother, Backstreet Boys' Nick Carter, both deny the accusations.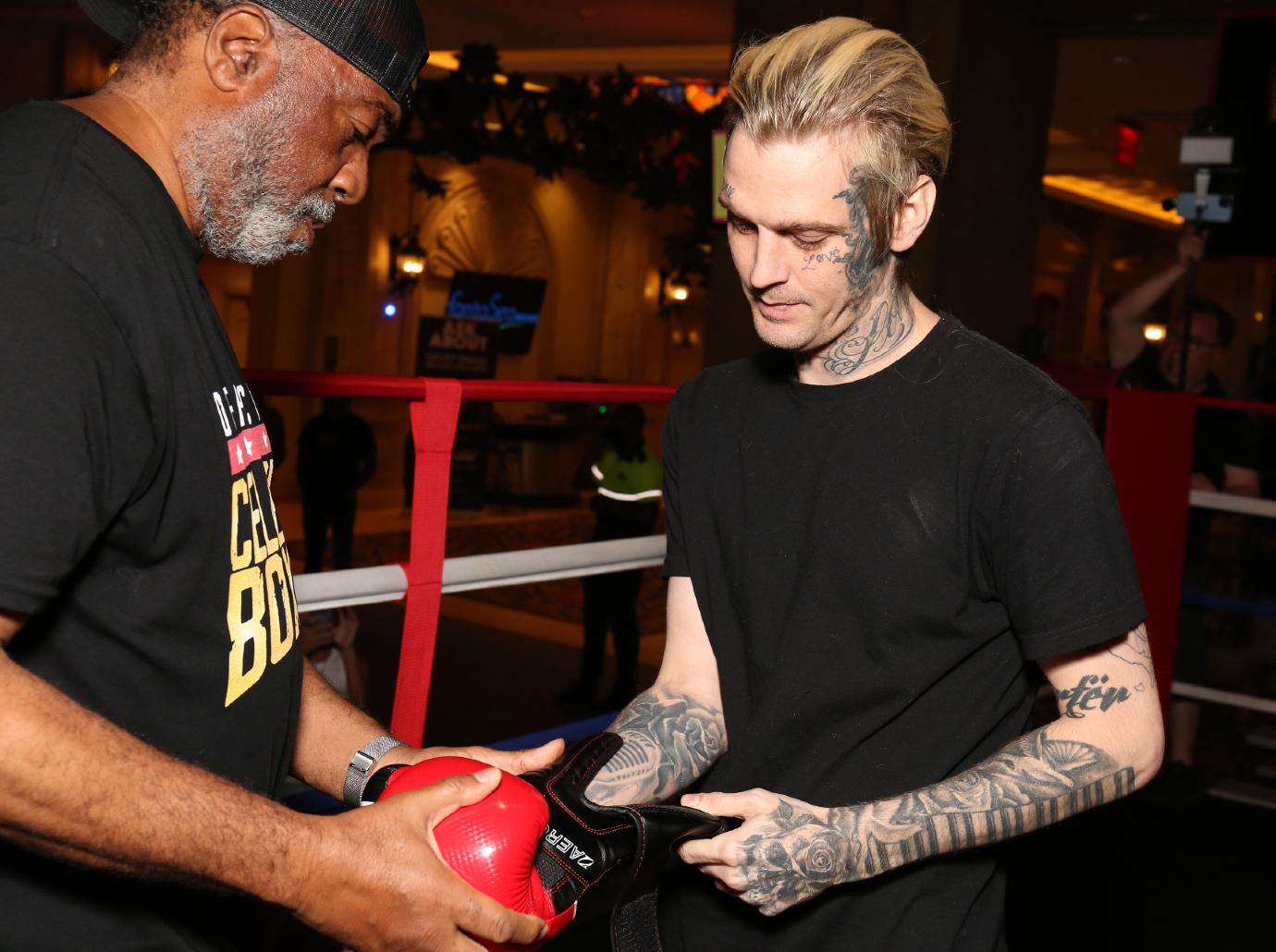 Article continues below advertisement
"Emergency C Section after 13 hours of labor but my fiancée is in great health thank you lord and the incredibly sweet loving staff here. Prince is precious. I love you son," the songwriter captioned a snap of the newborn via Instagram. "Your mommy loves you as I drop tears on the phone. This is me cutting his umbilical cord my precious family #TheCarters @missmelaniemartin I'm so proud of you hunny you did it I Love you with all my heart my beautiful blessings from god 😇 😍👨‍👩‍👦💪🌹."