NEWS
Abby Lee Miller Admits She 'Hates' How Slow She Moves After Being Wheelchair-Bound For 5 Years: 'I Just Want To Walk'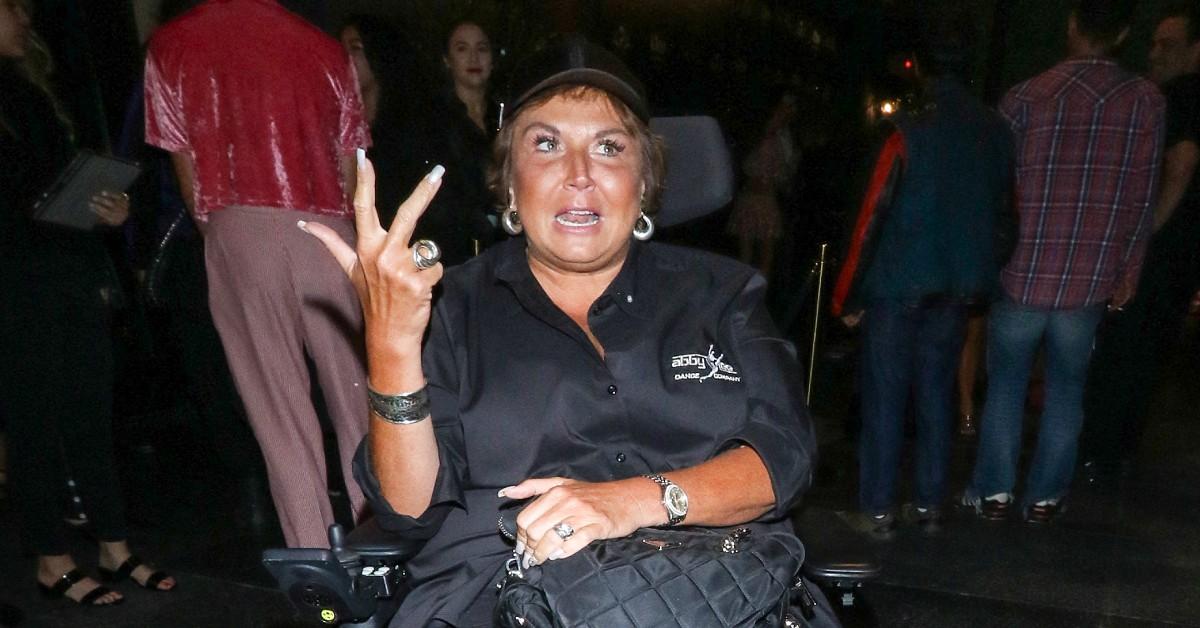 Though Abby Lee Miller has been wheelchair-bound for five years, she's had a few obstacles along the way, including shattering her tibia and fibula.
"I just wanna walk," the 57-year-old said in an interview. "I was walking on 11 flights. I did, you know, I walked onto 11 flights. I take the chair down to the bridge and then step onto the flight and walk on. And then this happened, so it set me back."
Article continues below advertisement
"It's like bionic now," she said of her leg. "It's like I can leap buildings in a single bound."
The Dance Moms alum had life-saving spinal cord surgery after she was diagnosed with non-Hodgkin lymphoma, which is why she's in the wheelchair to begin with. In May 2019, she was pronounced cancer-free.
Despite trying to remain positive, she noted it's challenging to be on her own at home.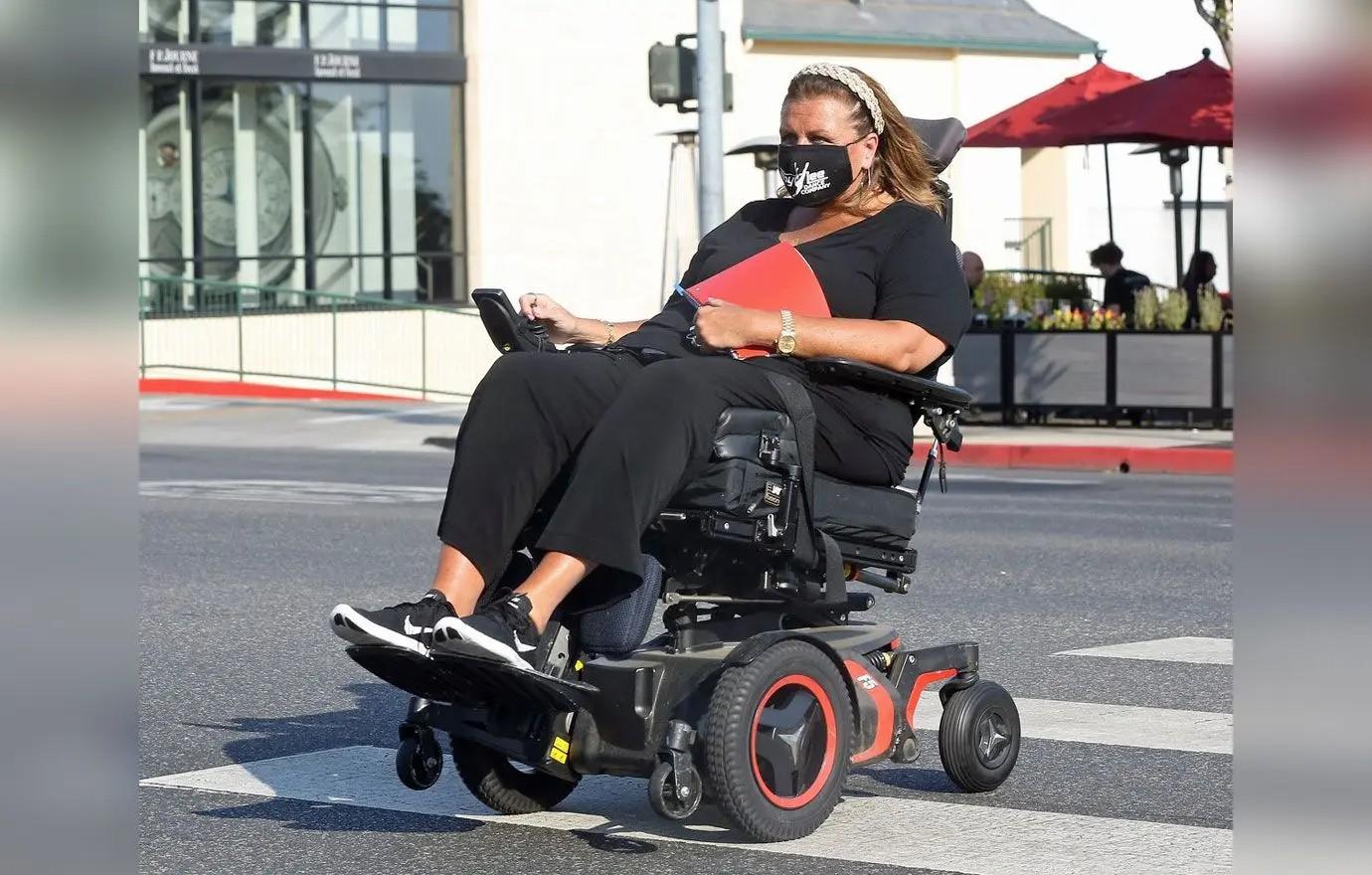 Article continues below advertisement
"The getting out of bed and all your bathroom things and stuff that people don't like to really talk about. When they see me out and I'm in makeup, my hair's done, I'm moving, I'm grooving, they're like, 'She's great. She's fine.' They don't really see what happens before that," she shared.
"I hate that I'm, like, slow moving," she added. "It takes me a while to do things."
The reality star attends physical and occupational therapy throughout the week, and she has "a caregiving/housekeeper that comes once a week and she's fabulous," she noted. "But that's it. Otherwise, I'm on my own. So, when I see something in that closet that's way up high or way in the back, I'm like, 'Ugh, God.'"
Article continues below advertisement
In the meantime, Miller finds "peace" by being in the water.
"Not the ocean, I don't like sand up my butt — but I like to swim in the pool," she clarified. "I do aquatic exercises. I love it. It's my place. I feel normal. I don't feel paralyzed. I feel normal in the pool. I can walk across the pool. I can balance. I swim. I love it, and I sit on the steps and I read a book in the pool and I get sun."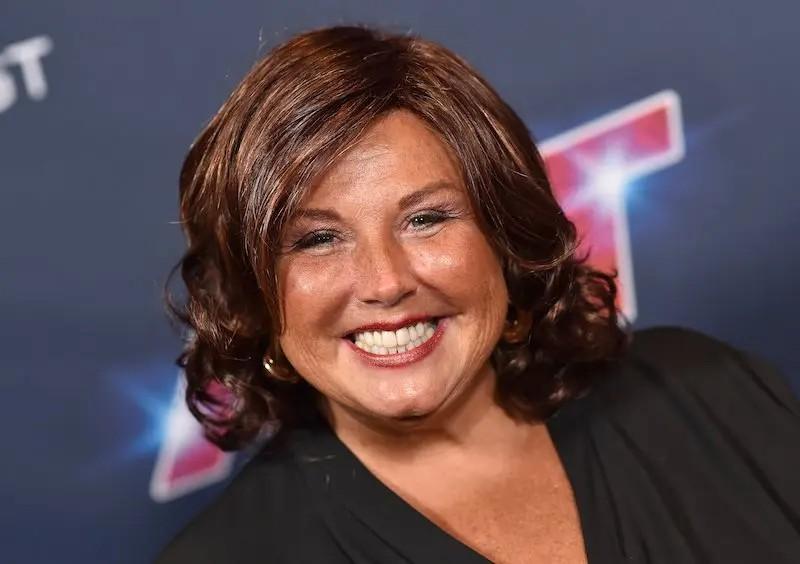 Article continues below advertisement
In 2019, Miller got candid about her grim prognosis.
"I wanted to die. I did," she said in the Dance Moms: The Return of Abby documentary. "And if I lose dance, there is no point in being here. I felt like I lost my purpose and I needed to find it."
Article continues below advertisement
Never miss a story — sign up for the OK! newsletter to stay up-to-date on the best of what OK! has to offer. It's gossip too good to wait for!