PHOTOS
Addiction Struggles, Several Marriages & More — A Look Back At Lisa Marie Presley's Life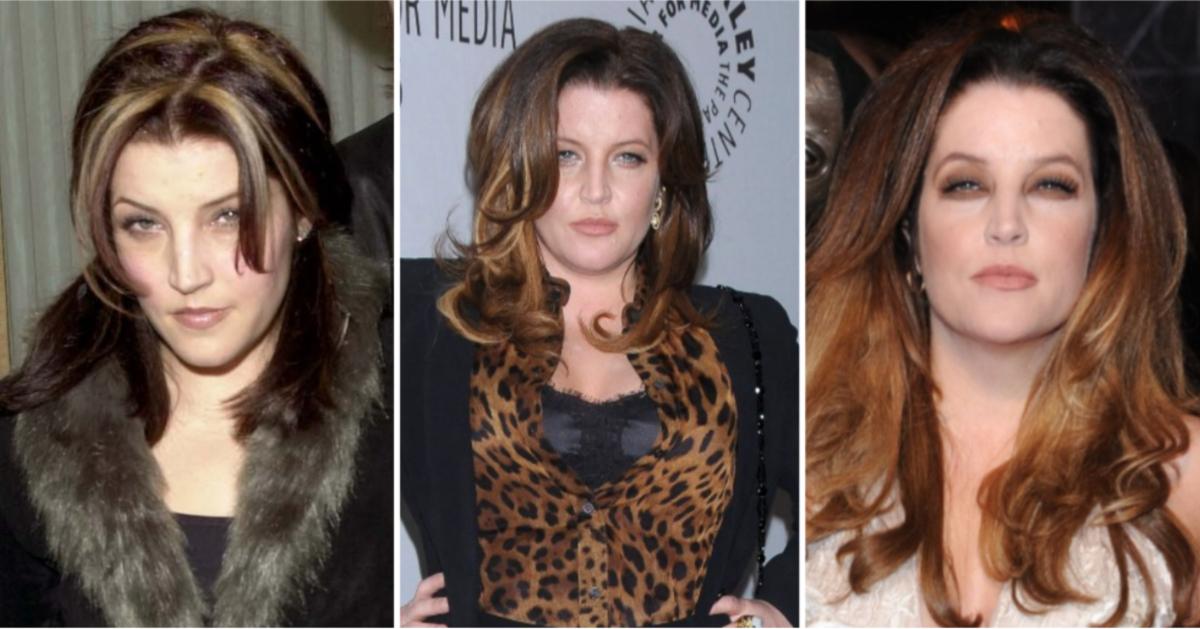 Article continues below advertisement
Elvis died in August 1977, but Lisa Marie recalled some fond memories of her late father. "He'd always wake me up to sing in the middle of the night, get on the table and sing," she told Good Morning America in 2009. "I remember him as my dad, but he was a very exciting dad."
Lisa Marie married Danny Keough in 1988, and they later welcomed daughter Riley and Benjamin. The couple split in May 1994, and she went on to marry Michael Jackson.
Jackson and Lisa Marie went their separate ways, and she moved on with musician John Oszajca, but the relationship fizzled once she met Nicholas Cage at a party in 2000. Lisa Marie and Cage married, but less than four months later, they split.
Lisa Marie's last marriage was to Michael Lockwood in 2006. They welcomed twin daughters, Harper and Finley, but the duo split in June 2016. The pair's divorce has been contentious sever since, as they've been embroiled in an ongoing custody battle.
Additionally, Lisa Marie struggled with addiction issues over the years, but in 2019, she was in a good place. "You may read this and wonder how, after losing people close to me, I also fell prey to opioids," Lisa Marie wrote in the foreword Harry Nelson's book The United States of Opioids: A Prescription for Liberating a Nation in Pain.
"I was recovering after the [2008] birth of my daughters, Harper and Finley, when a doctor prescribed me opioids for pain," she shared. "It only took a short-term prescription of opioids in the hospital for me to feel the need to keep taking them."
Another tragedy occurred when Lisa Marie's eldest son, Benjamin, died by suicide in 2020. Lisa Marie was "entirely heartbroken, inconsolable and beyond devastated, but trying to stay strong for her twins, Finley and Harper, and her oldest daughter, Riley," her rep said in a statement at the time. "She adored that boy. He was the love of her life."
"I will forever be mourning the loss of my son," she later said.
Scroll through the gallery below to see the late star's life in photos.
1999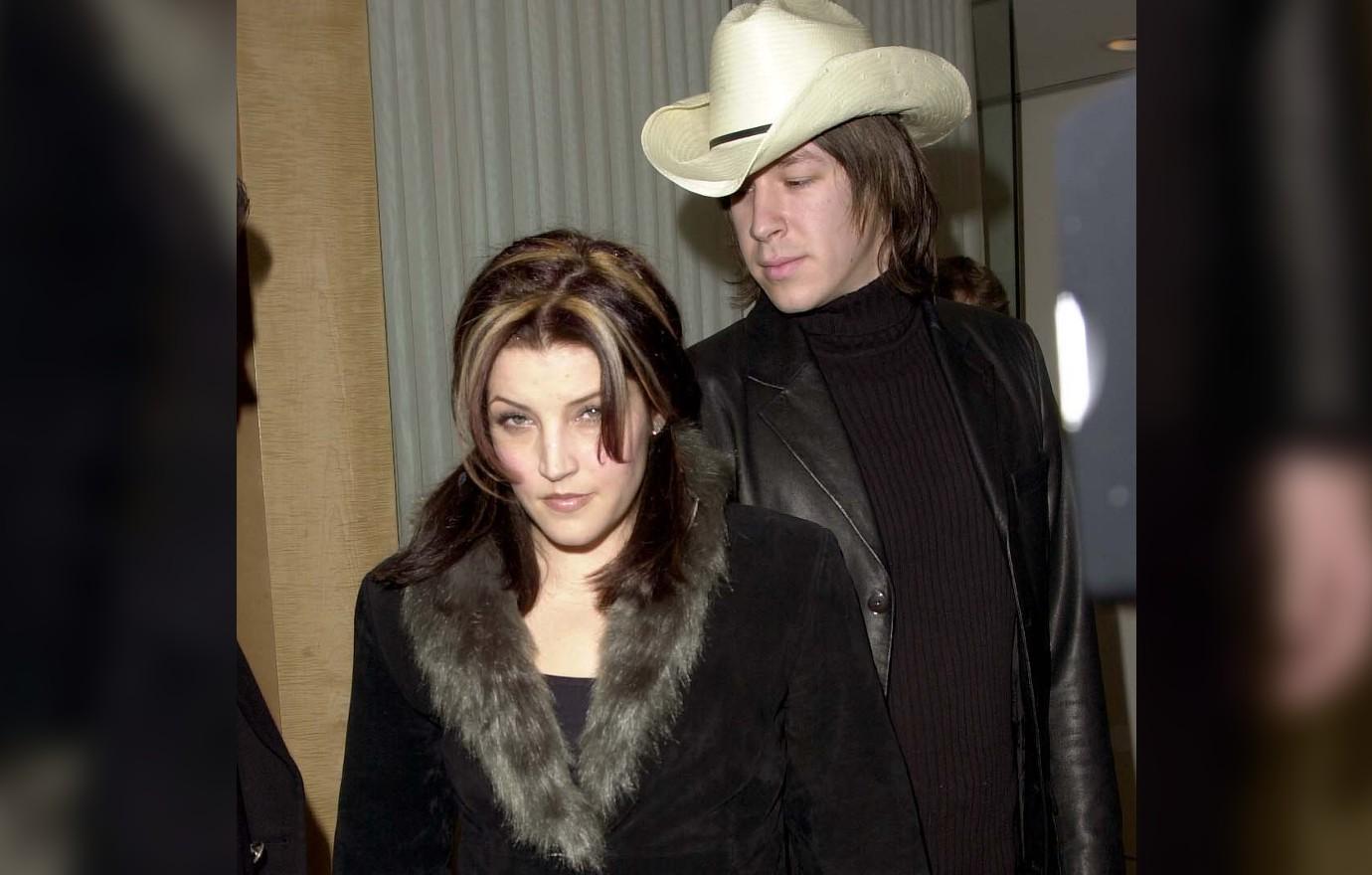 Lisa Marie was spotted with Oszajca at a party in 1999.
Article continues below advertisement
2008
MORE ON:
lisa marie presley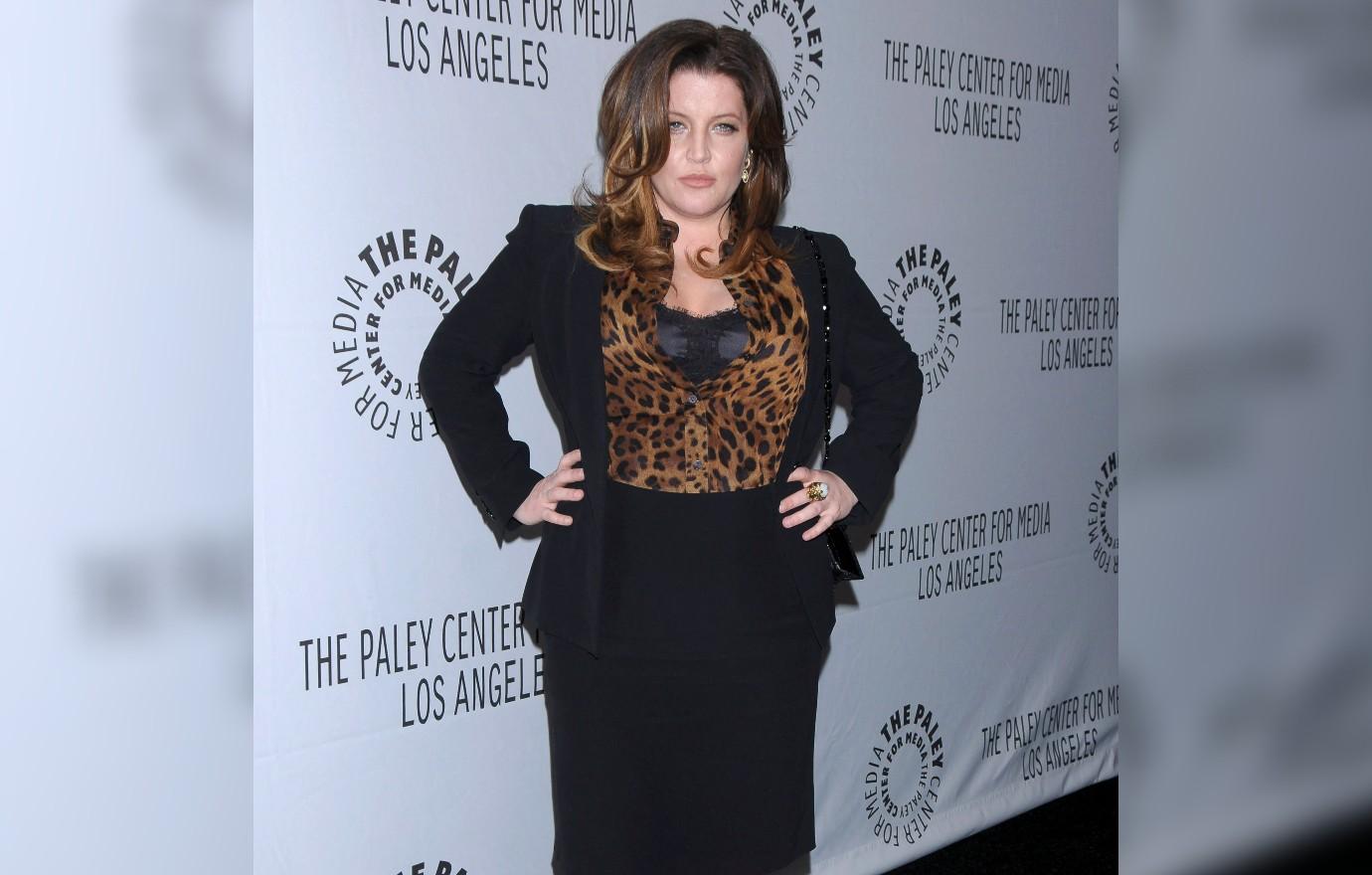 The star was seen out and about in Hollywood, Calif., in 2008.
Article continues below advertisement
2012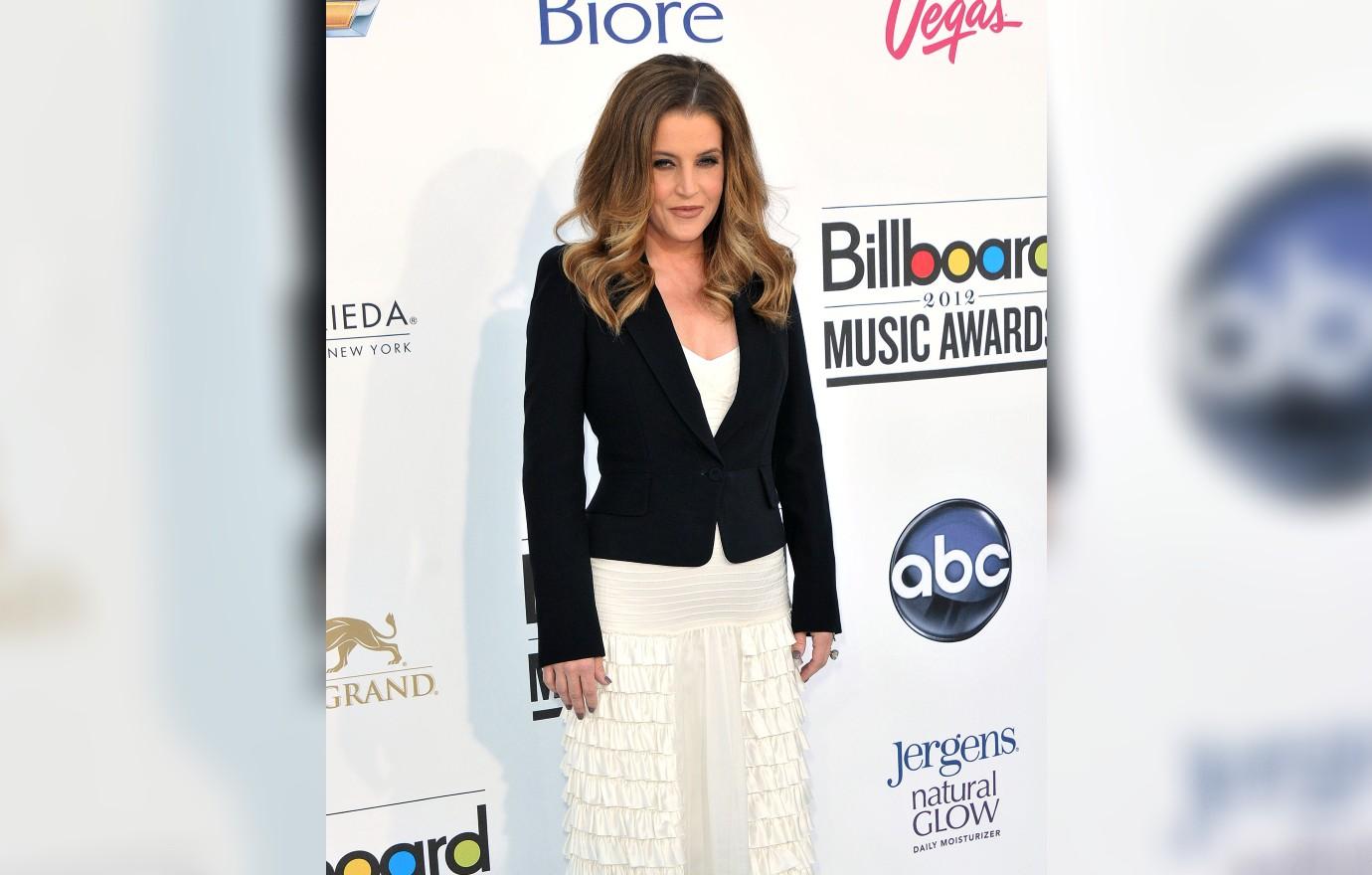 Lisa Marie posed on the red carpet in Las Vegas, Nev., in May of 2012.
Article continues below advertisement
2015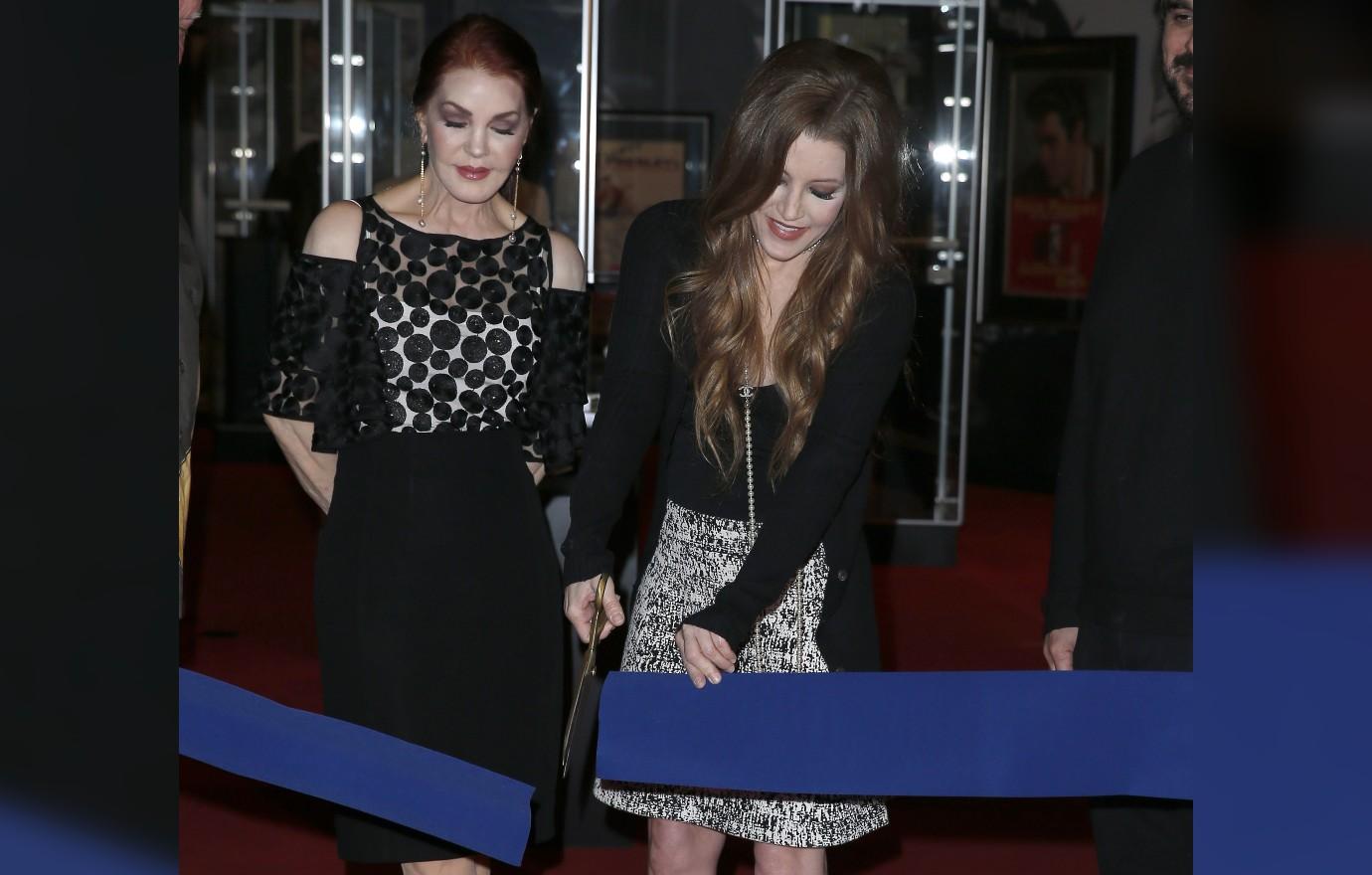 Lisa Marie and mom Priscilla attended the Graceland Presents: Elvis The Exhibition event.
Article continues below advertisement
2022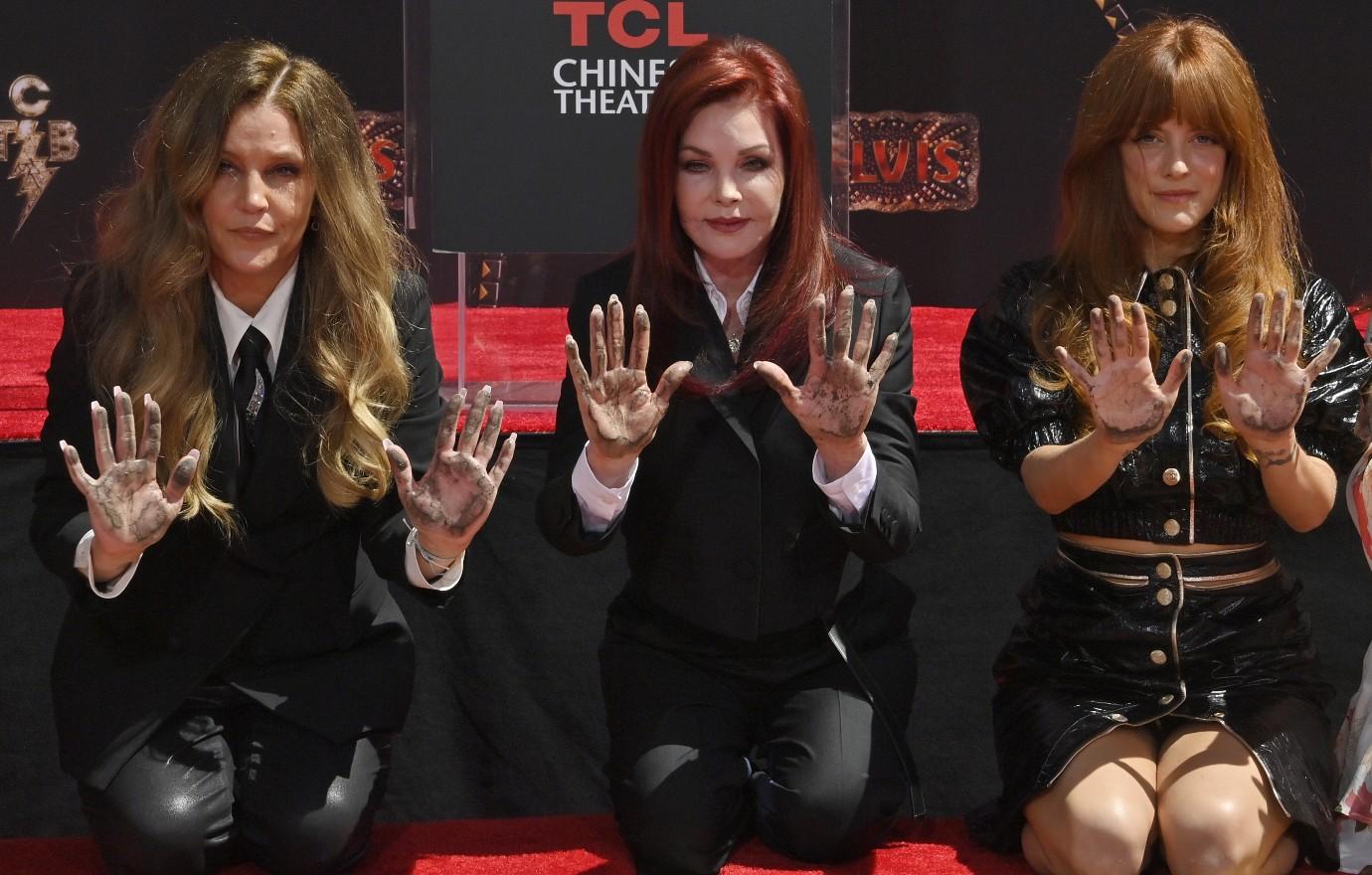 The Presley family posed with their handprints in 2022.