NEWS
'They Wouldn't Let Us Out': Backstreet Boys Star AJ McLean Claims He Was Almost 'Brainwashed' While Visiting The Scientology Megacenter In Los Angeles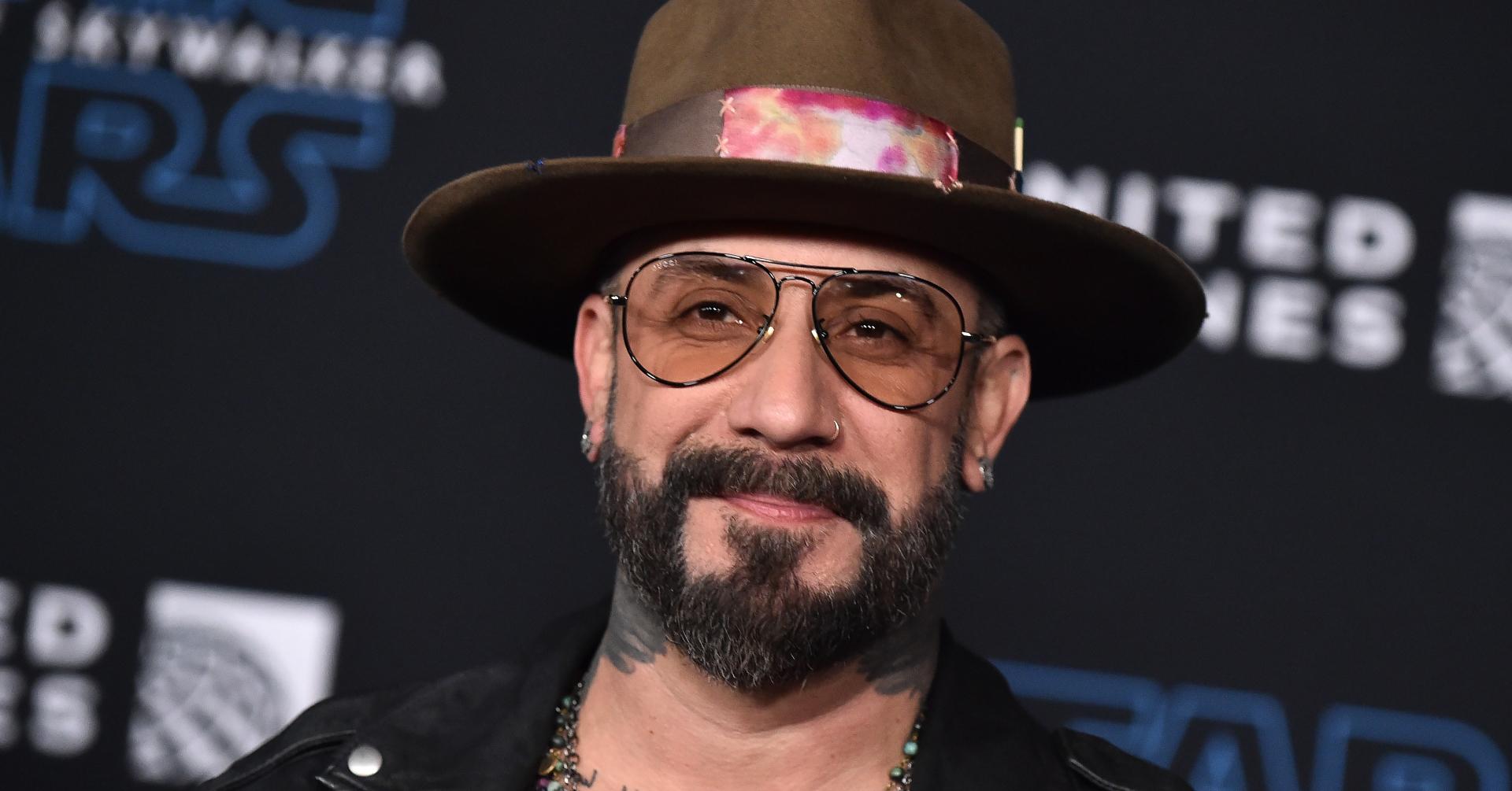 Backstreet Boys member AJ McLean recalled an odd encounter when he visited LA's Scientology Megacenter, and the singer believes they tried to "brainwash" him.
Article continues below advertisement
The DWTS alum had Leah Remini on him and Cheryl Burke's "Pretty Messed Up" podcast, and he explained that he decided to visit the Church of Scientology's Celebrity Center in 2002 when he lived in the area.
Article continues below advertisement
"They brought us to this media room and they sat us down and they said 'Would you mind watching this short film?' And we watched this short film, it was about 15 minutes long, and then I said 'OK, well, that was interesting,' and we went to leave and the door was locked. They wouldn't let us out and they replayed the same film again … they played it three times until someone heard me knocking," he continued.
Article continues below advertisement
McLean was "freaked out" after the experience because it seemed "like a brainwashing technique," and it did not "seem normal to [him]."
While McLean did not join Scientology, he admitted that he "got close, but I never would have."
"I'm a very spiritual person. That's how I've been raised, that's how I've been living my life, more about spirituality than organized religion," he said.
Article continues below advertisement
Meanwhile, Remini has had more of her fair share of encounters with the Church of Scientology since she was previously a member before she left in 2013.
"I felt judged and not right. I wasn't part of the right crowd, and I still feel like that today," Remini said. "When I was accepting an Emmy and on the Emmy stage, I thought one day I will feel like I'm a part of this business…"
Remini previously recalled being chastised at Tom Cruise and Katie Holmes' 2006 wedding when she asked where Scientology leader David Miscavige's wife, Shelly Miscavige, was, which was the beginning of her questioning her place in the church.
Article continues below advertisement
Remini starred in the documentary Leah Remini: Scientology and the Aftermath after she was raised in the church; her mother joined when she was nine. Since then, she has retaliated against the church.
"She needs to move on with her life instead of pathetically exploiting her former religion, her former friends and other celebrities for money and attention to appear relevant again," the Church of Scientology wrote about Remini.
While the Church of Scientology did not respond to McLean's podcast appearance, they have denied similar allegations from Remini and former members.