NEWS
Alec Baldwin Opens Up About Accidental 'Rust' Shooting That Killed Cinematographer Halyna Hutchins: 'We Both Assumed The Gun Was Empty'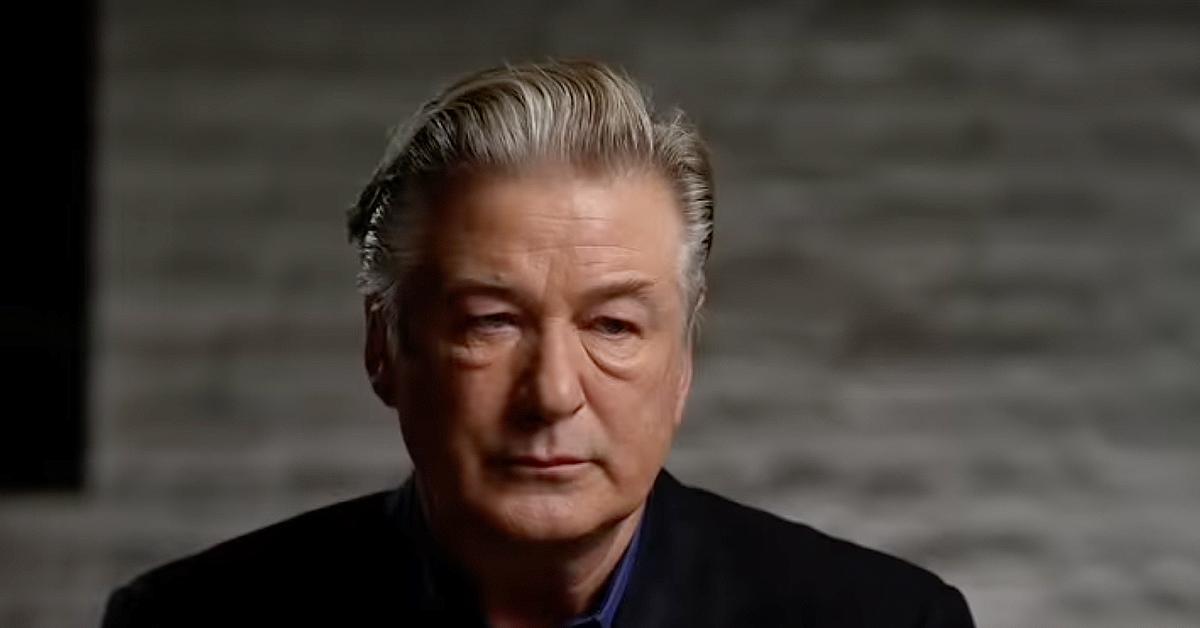 Article continues below advertisement
As previously reported by OK!, on October 21, Baldwin discharged a firearm on set that he believed did not contain live ammunition. Halyna Hutchins — who was the director of photography on the indie film — was killed and director Joel Souza was injured.
Baldwin began the interview by explaining he decided to sit down with Stephanopoulos in order to set the record straight. "I think that there's a criminal investigation that could be a while," he said. "There's all kinds of civil litigations and I thought there was a number of misconceptions, most of it from sources I wouldn't really concern myself about, but a couple that I did concern myself about, where there were these authoritative statements about, 'this is what happened.'"
Article continues below advertisement
"The Sheriff's Department hasn't even released a report yet to the DA yet," he continued. "The reason I wanted to sit down with you was because I don't really feel like I can wait for that process to end."
Baldwin stressed how important it was that he not be perceived as the victim. "We have two victims here," he said, referring to Hutchins and and Souza. "Halyna and I had something profound in common and that is that we both assumed the gun was empty."
Article continues below advertisement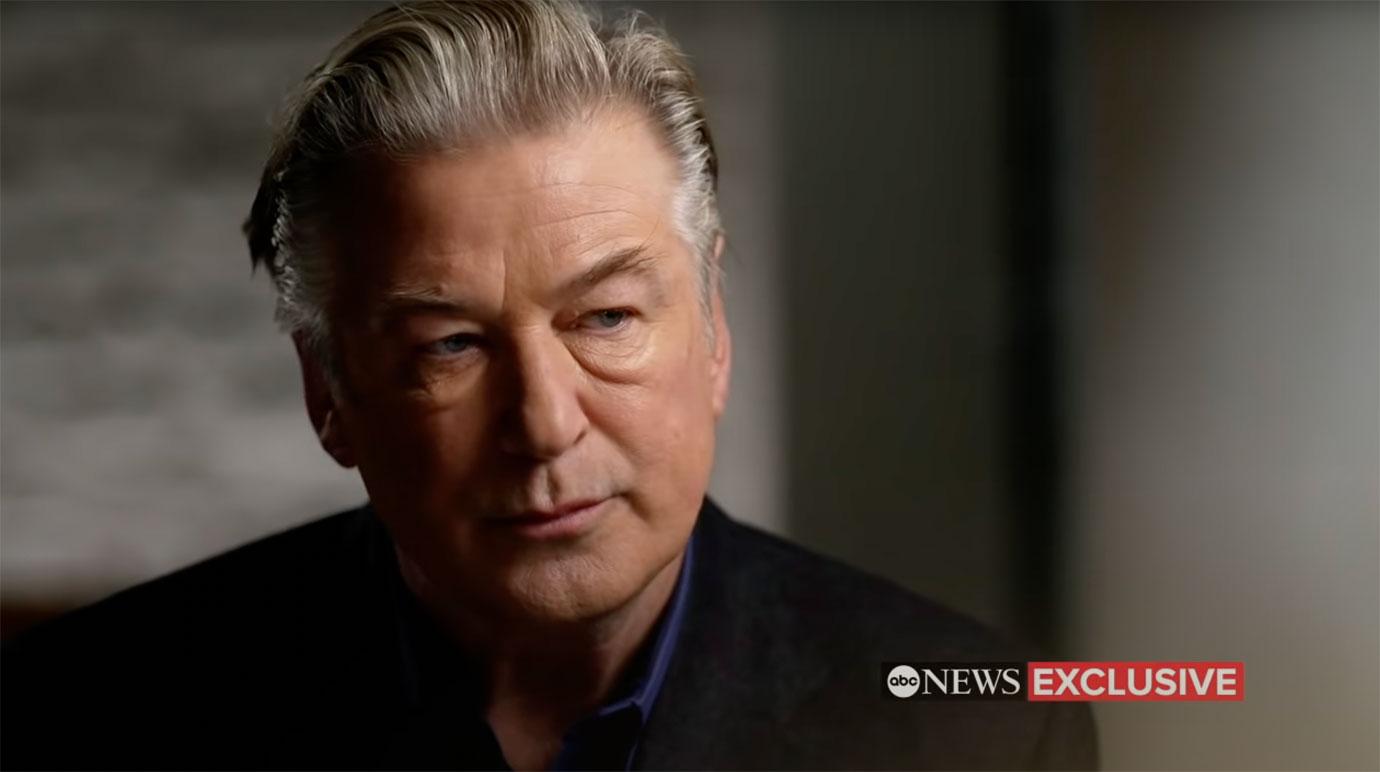 Recalling a night out with Hutchins and Soueza, Baldwin said he knew right away that "she had that spark, I knew that she had that flint to her, that she was going to get that day's work done .. she was very focused."
Article continues below advertisement
The Boss Baby star reiterated previous claims that he had been told the gun contained no live ammunition: "I'm handed a gun and someone declares, 'this is a cold gun.' In my ear on the sets of film, hot gun meant there was a charge in there and cold gun means there is nothing in there."
Baldwin described how he was positioning the gun by cocking it back for filming purposes right before the tragedy occurred. "What's really urgent is the gun wasn't meant to be fired in that angle. I'm not shooting into the camera lens, I'm shooting just off [camera]," he expalined. "I let go of the hammer of the gun and the gun goes off. That was the moment the gun went off."
Article continues below advertisement
"Everyone is horrified. They're shocked. it's loud they don't have their ear plugs in. The gun was supposed to be empty," he explained. "She goes down [and] I thought to myself, 'Did she faint?'" he said of Hutchins. "The notion that there was a live round in that gun did not dawn on me until 45 minutes to an hour later."
He also revealed that he wasn't aware of the severity of the situation until law enforcement officials notified him that Hutchins did not survive during their initial investigation.
Article continues below advertisement
"Someone is responsible for what happened and I can't say who that it, but I know it's not me," he concluded, admitting: "I might have killed myself if I thought I was responsible, and I don't say that lightly."
In a preview of the interview ahead of the airing, Stephanopoulos asked the 30 Rock alum whether he pulled the trigger on the gun that ultimately took the mom-of-one's life.
Article continues below advertisement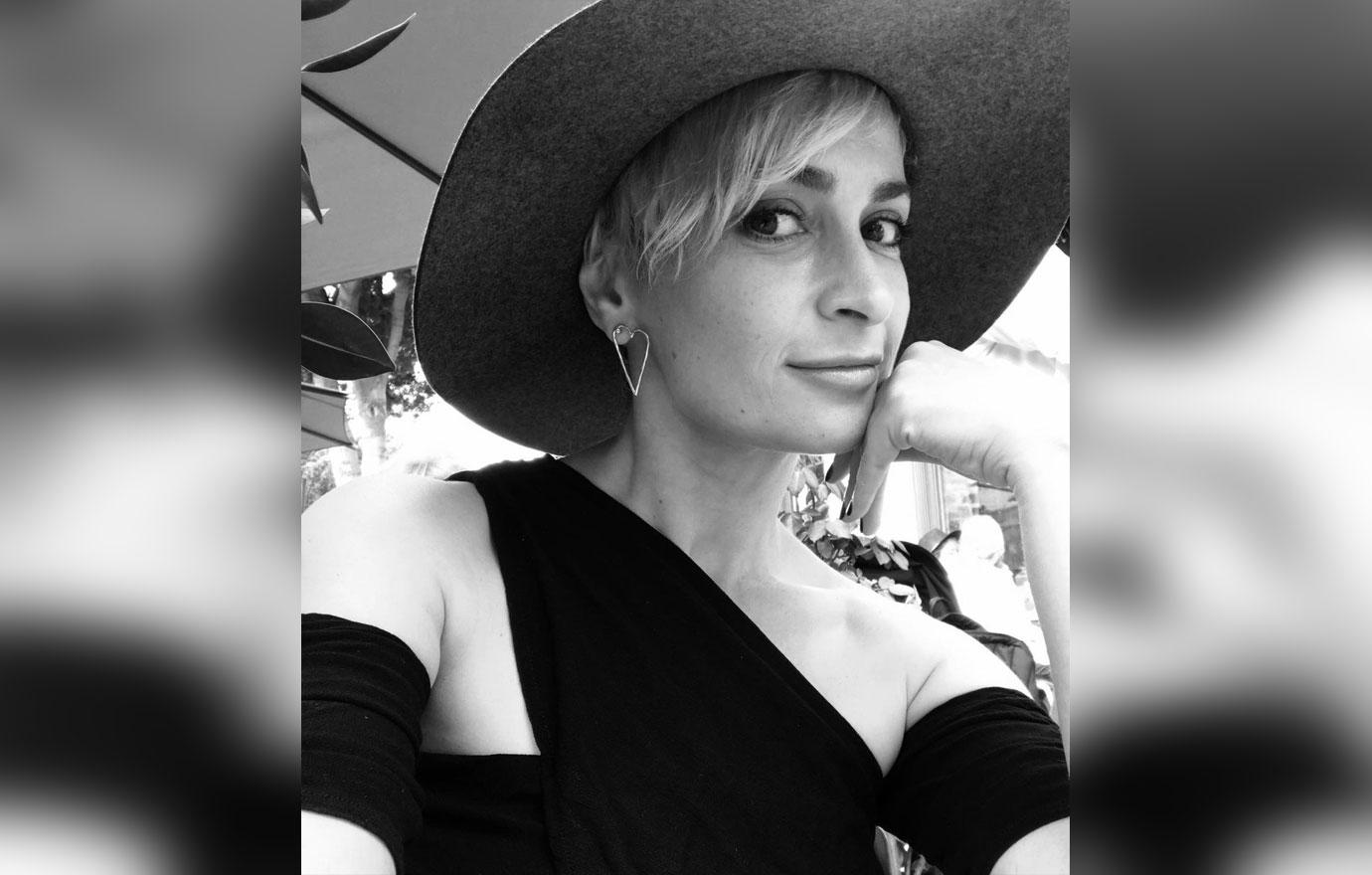 Article continues below advertisement
"The trigger wasn't pulled. I didn't pull the trigger," Baldwin declared. "I would never point a gun at someone and pull the trigger on them, never."
"Someone put a live bullet in a gun," the 63-year-old continued. "A bullet that wasn't even supposed to be on the property."
Article continues below advertisement
Baldwin also admitted that the tragic incident was the worst thing that has ever happened to him, "because I think back and I think of what could I have done?"
The dad-of-seven spoke lovingly of Hutchins who he recalled was "someone who was loved by everyone who worked with [her], liked by everyone who worked with [her] and admired."
Article continues below advertisement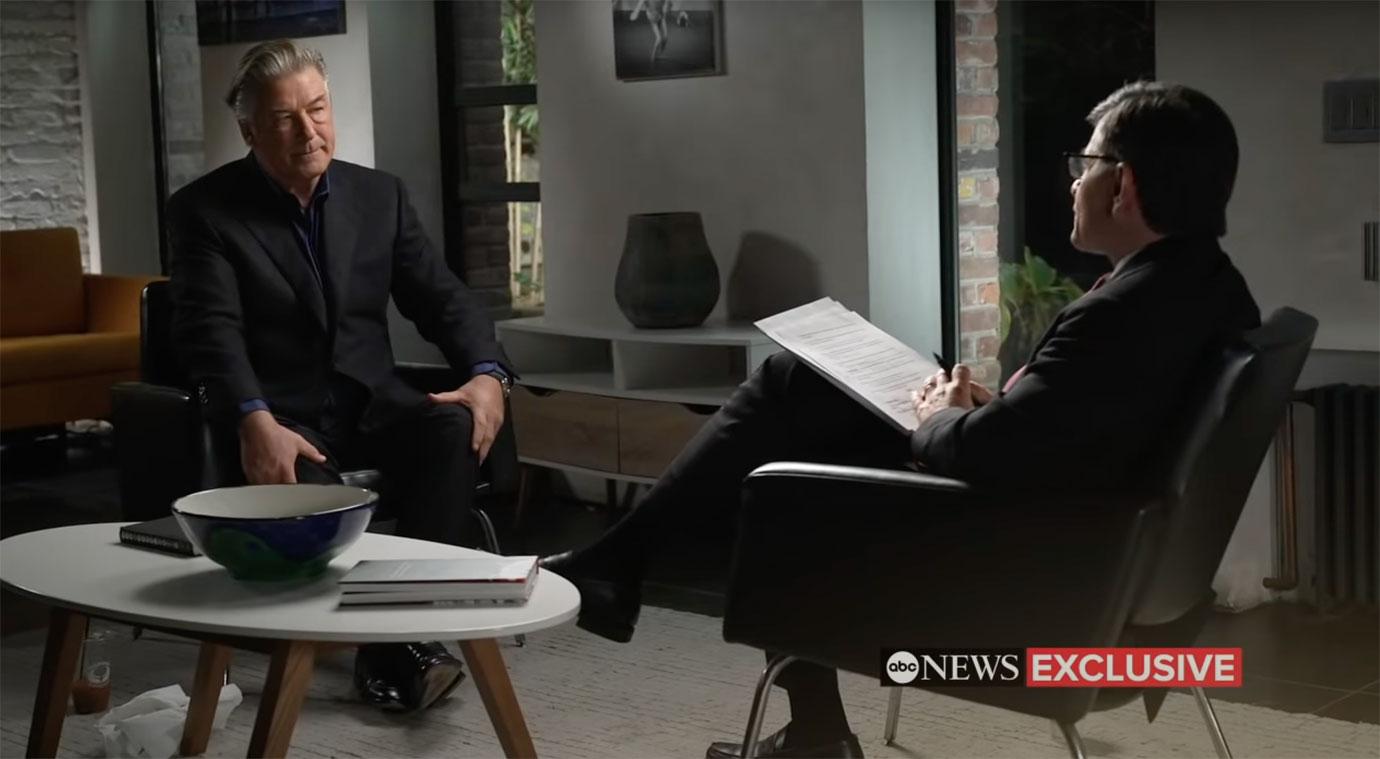 On Wednesday, December 1, Stephanopoulos admitted the interview was the "most intense I've ever experienced" of his career, noting: "[Baldwin] was so raw, as you can imagine he was devastated, but he was also very candid, he was forthcoming, he answered every question."
Article continues below advertisement
Authorities are still in the midst of their investigation and obtained a fourth search warrant on November 30 to look into PDQ Arm & Prop, the company that provided ammunition for the film.
Article continues below advertisement
Meanwhile, attorney Aaron Dyer has joined Baldwin's legal team after several lawsuits were filed against him. (Baldwin also noted during his sit-down with Stephanopoulos that he is under the impression "it's highly unlikely I would be charged.")
It is still unclear whether or not Baldwin will be found responsible for the deadly mistake that occurred on the set of the Western film, although law enforcement officials have previously stated that the actor — along with the film's assistant director David Halls and head armorer Gutierrez-Reed — are all at the focus of the investigation.
Article continues below advertisement
Baldwin also admitted that he didn't notice any red flags with Gutierrez-Reed, but "I assumed because she was there and she was hired, she was up for the job."
The It's Complicated star also expressed his doubts that he will continue acting after an upcoming project set to begin in January, somberly saying: "I used to love making movies, I did."