PHOTOS
Alec Baldwin & Wife Hilaria Bundle Up For A Walk With Their Son In NYC Amid Accidental 'Rust' Shooting Lawsuit: Photos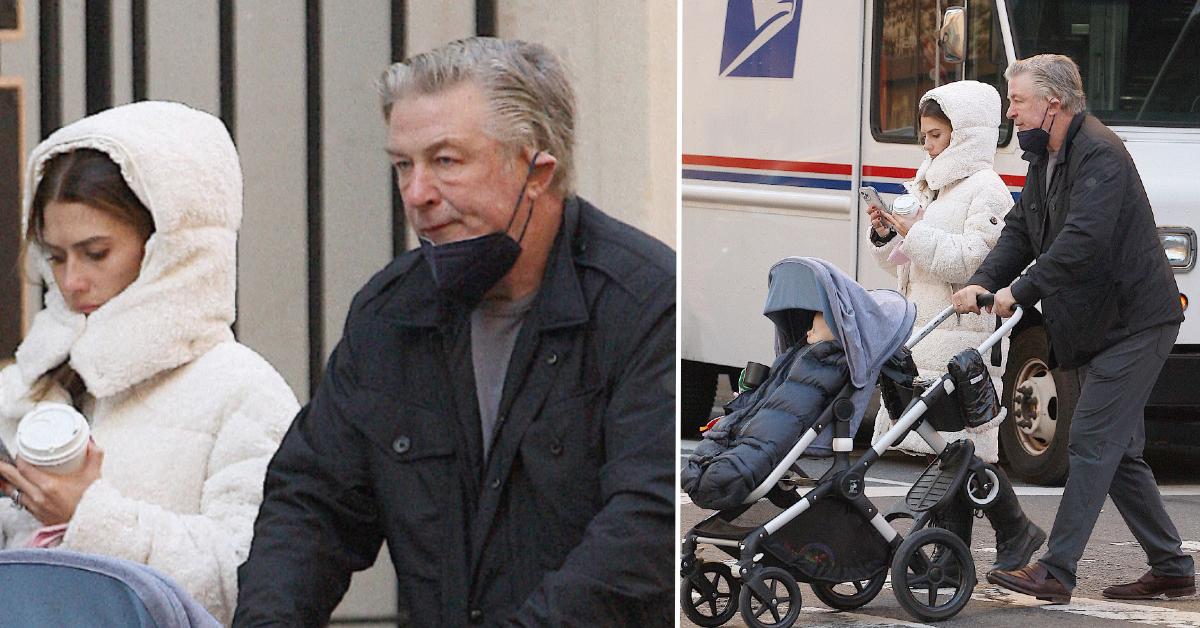 Alec Baldwin was spotted on a brisk walk around the city after returning to New York earlier this month.
Article continues below advertisement
The 63-year-old actor was snapped strolling his young son Eduardo during a walk with his wife Hilaria Baldwin, 37, on Tuesday, November 23.
The sighting comes over a month after the 30 Rock alum accidentally shot and killed 42-year-old cinematographer Halyna Hutchins on set of Rust.
Article continues below advertisement
On October 21, the It's Complicated star fired a prop gun that was loaded with live ammunition instead of blank rounds. Hutchins — who was working as the Director of Photography for the movie — was struck with a bullet to the chest. The film's director, Joel Souza, was also injured.
Article continues below advertisement
Authorities in Santa Fe have since stated that they are investigating Baldwin's role in the incident, as well as other staffers — including assistant director David Halls and lead armorer Hannah Gutierrez-Reed — who also handled the firearm before the tragic accident.
Some critics have blamed Halls, who reportedly yelled the term "cold gun" while handing the firearm to the actor, meaning that it didn't contain any live rounds. However, many are still pointing fingers at Baldwin since he was the one who pulled the trigger.
Article continues below advertisement
The Drunk Parents star was recently hit with a lawsuit, filed by the film's key gaffer Serge Svetnoy, who claims that Baldwin's "negligence" has caused him emotional trauma. Svetnoy is also suing Halls and Guitierez-Reed for their role in the mixup as well.
The documents allege that Baldwin "owed a duty to Plaintiff and other crew members and actor on the Rust set to handle the Colt revolver provided to him by defendant Halls with reasonable care and dilligence for the safety of Rust cast and crew."
Article continues below advertisement
Article continues below advertisement
Svetnoy also claimed that the bullet nearly struck him too, and that he was one of the first people to tend to the cinematographer after she was shot. He is seeking an unspecified amount in compensation for his trauma and is requesting a jury trial.
Scroll through the photos to see Alec Baldwin enjoying the sights of the Big Apple with his wife and child.
Article continues below advertisement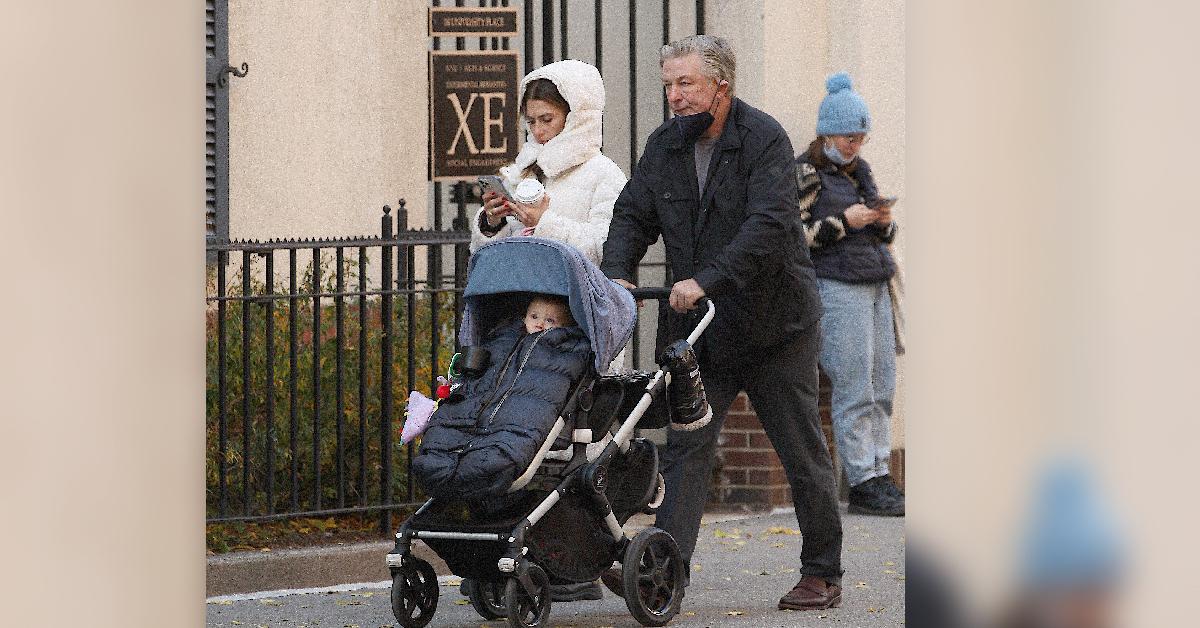 Baldwin and the yoga instructor stepped out rocking winter coats as they took in a chilly stroll around the city.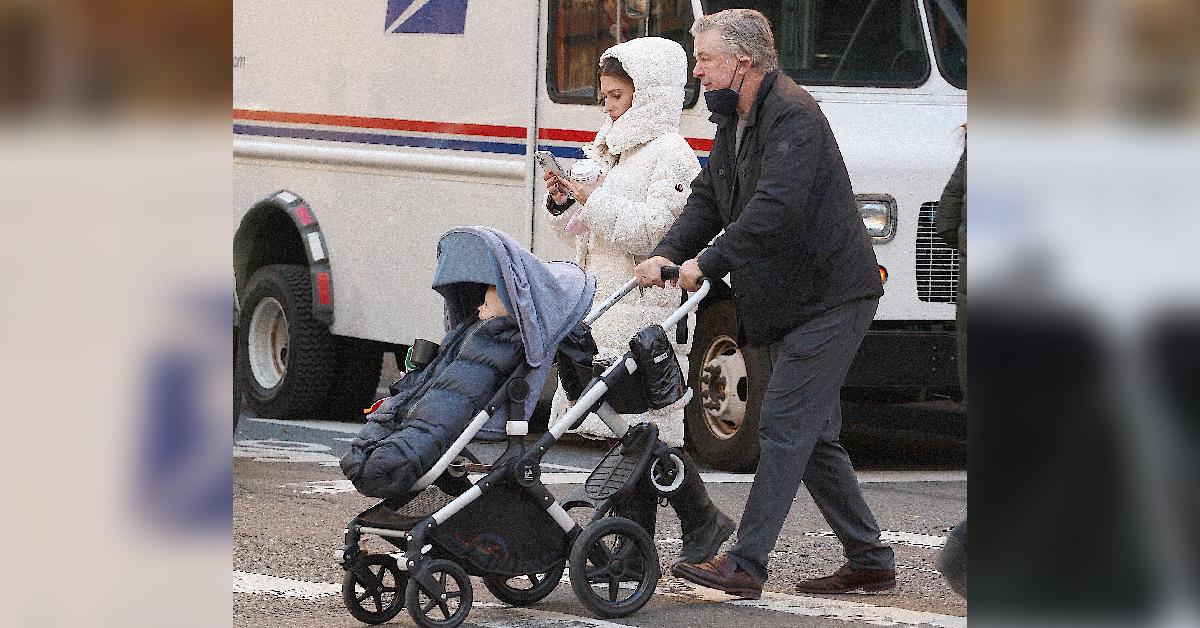 The doting dad pushed the baby carriage while Hilaria appeared to be distracted by her phone.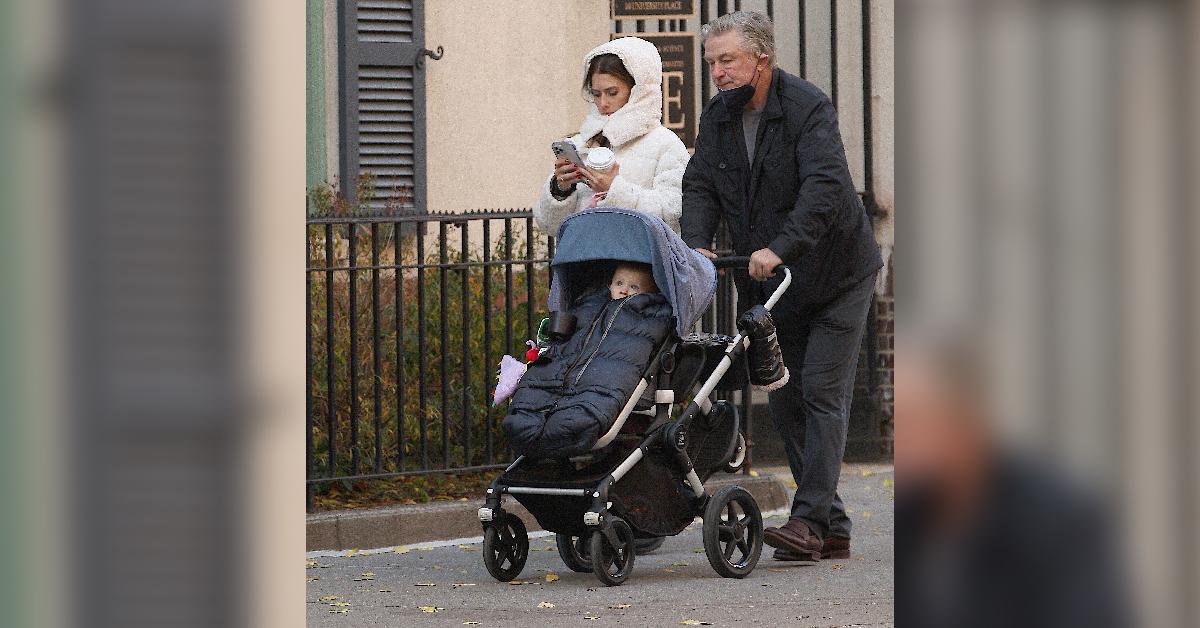 The pair were accompanied by their 14-month-old, who is the youngest of their six children. The couple share Carmen, 8, Rafael, 6, Leonardo, 5, and Romeo, 3, Eduardo, 1, and Lucia, who they welcomed in March.