NEWS
'This Is How I Die': Amber Heard Claims Johnny Depp Tore Out Her Hair, Threatened To Kill Her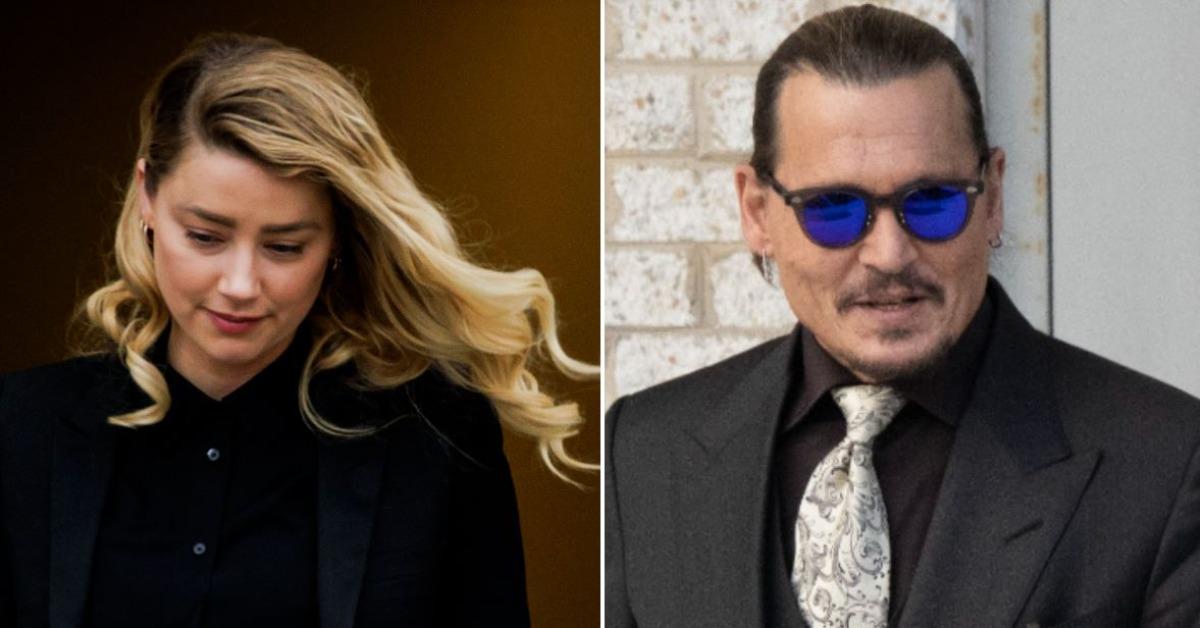 Amber Heard took the stand for the second day in a row to testify against Johnny Depp as their bombshell defamation trial rages on.
While detailing several volatile moments that occurred in December 2015, the Aquaman actress claimed Depp tore chunks of her hair out of her head, punched her in the face and even threatened to murder her.
Article continues below advertisement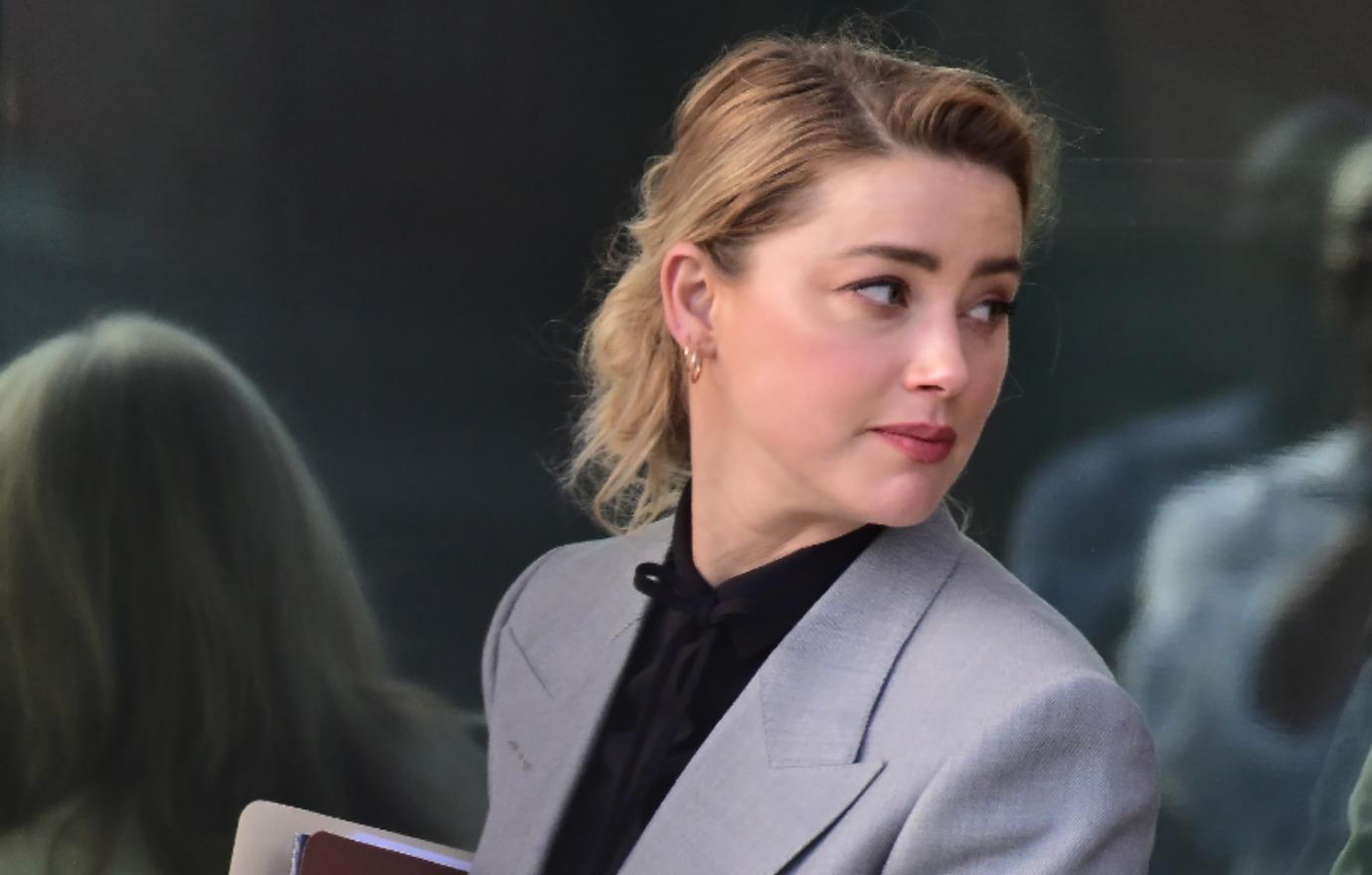 The court was shown photos of bloodstained furniture, including a blood-spattered sofa and guitar, and the former couple's broken bed. They were also presented with pictures of Heard's injuries — black eyes and a split lip — along with snapshots of ripped out pieces of her hair on the carpet that she alleged happened during a fight in December 2015 when Depp reportedly "dragged" her around by her head.
"My head was bleeding from the ripped out hair chunks of hair on the floor all over the place," she testified during the high-profile trial on Thursday, May 5. She noted that he "busted" her lip when he hit her in the face during the same argument.
DID PAUL MCCARTNEY TAKE A SIDE IN JOHNNY DEPP'S GRUELING COURT BATTLE WITH EX AMBER HEARD — SEE THE CLUE
Article continues below advertisement
Heard also claimed he beat her so badly that at one point, she believed she was going to die.
"I thought this is how I die," she continued. "He is going to kill me and he wont even have realized it ... I just could hear myself scream until I couldn't hear myself anymore. I could just hear him say he was going to kill me," she added, describing Depp's voice as "an animal in pain."
The All the Boys Love Mandy Lane actress also accused the Pirates of the Caribbean star of threatening to kill her while they vacationed on an island in the Bahamas with his kids for Christmas in 2015. She explained to the court he told her, "If you ever embarrass me in front of my kids I'll f***ing kill you," before adding that she knew she needed to get away from him.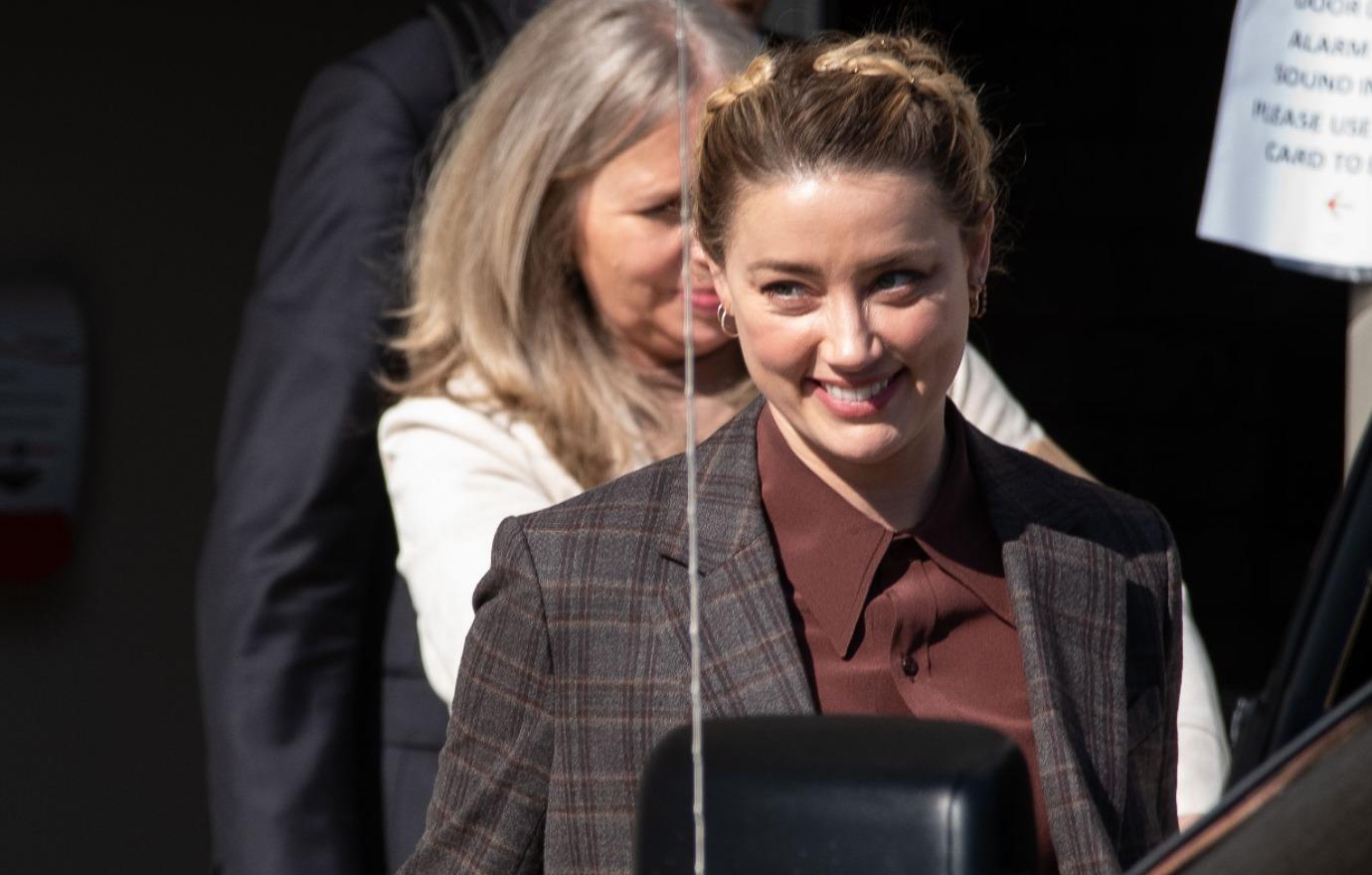 INSIDE JOHNNY DEPP & AMBER HEARD'S AUSTRALIAN MANSION WHERE THE ACTOR'S FINGER WAS SEVERED: PHOTOS
As OK! previously reported, Heard burst into tears while recalling an alleged physical altercation with her ex-husband when he threatened to carve up her face with a broken alcohol bottle.
"I don't know how much time passed, but at some point, he had a broken bottle of against my face neck area by my jawline, and he told me he'd cut up my face," she said, trying to hold back her emotions. "I was naked, slipping around on this tile... He's screaming at me and saying I ruined his life."
The shocking trial is currently on break and will resume on Monday, May 16.