NEWS
Amber Heard Claims Johnny Depp 'Hated' James Franco, Actor Allegedly Called His Ex 'A Slut'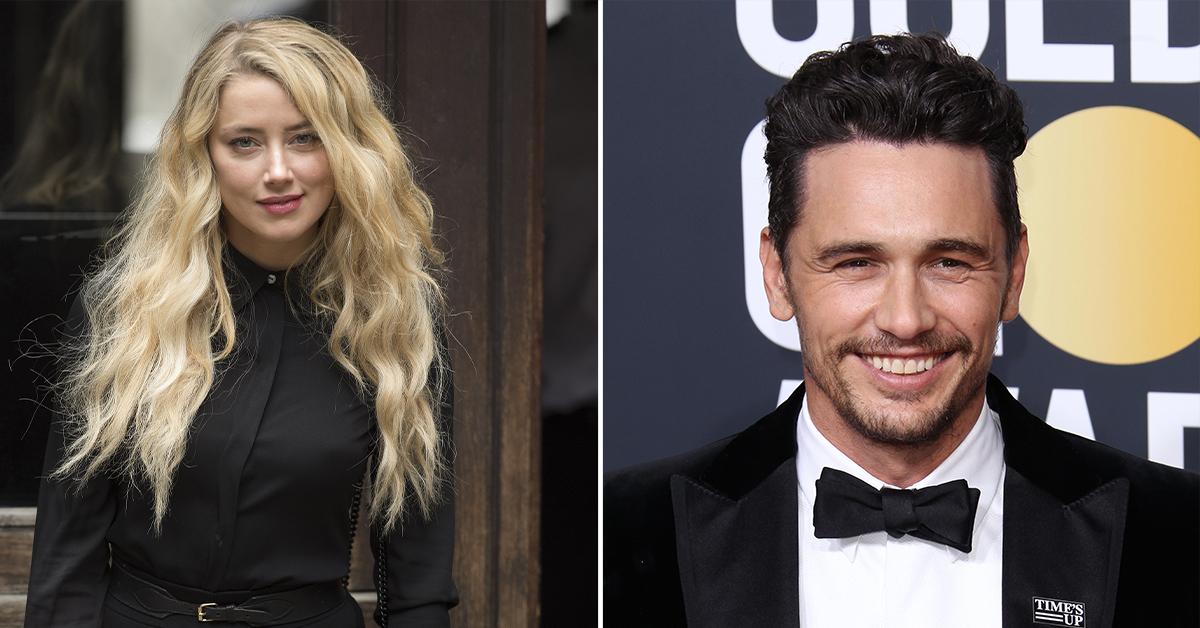 Article continues below advertisement
"He hated James Franco. He was accusing me of having a thing with him in the past since we had done Pineapple Express together," she said while testifying in court on Thursday, May 5.
Article continues below advertisement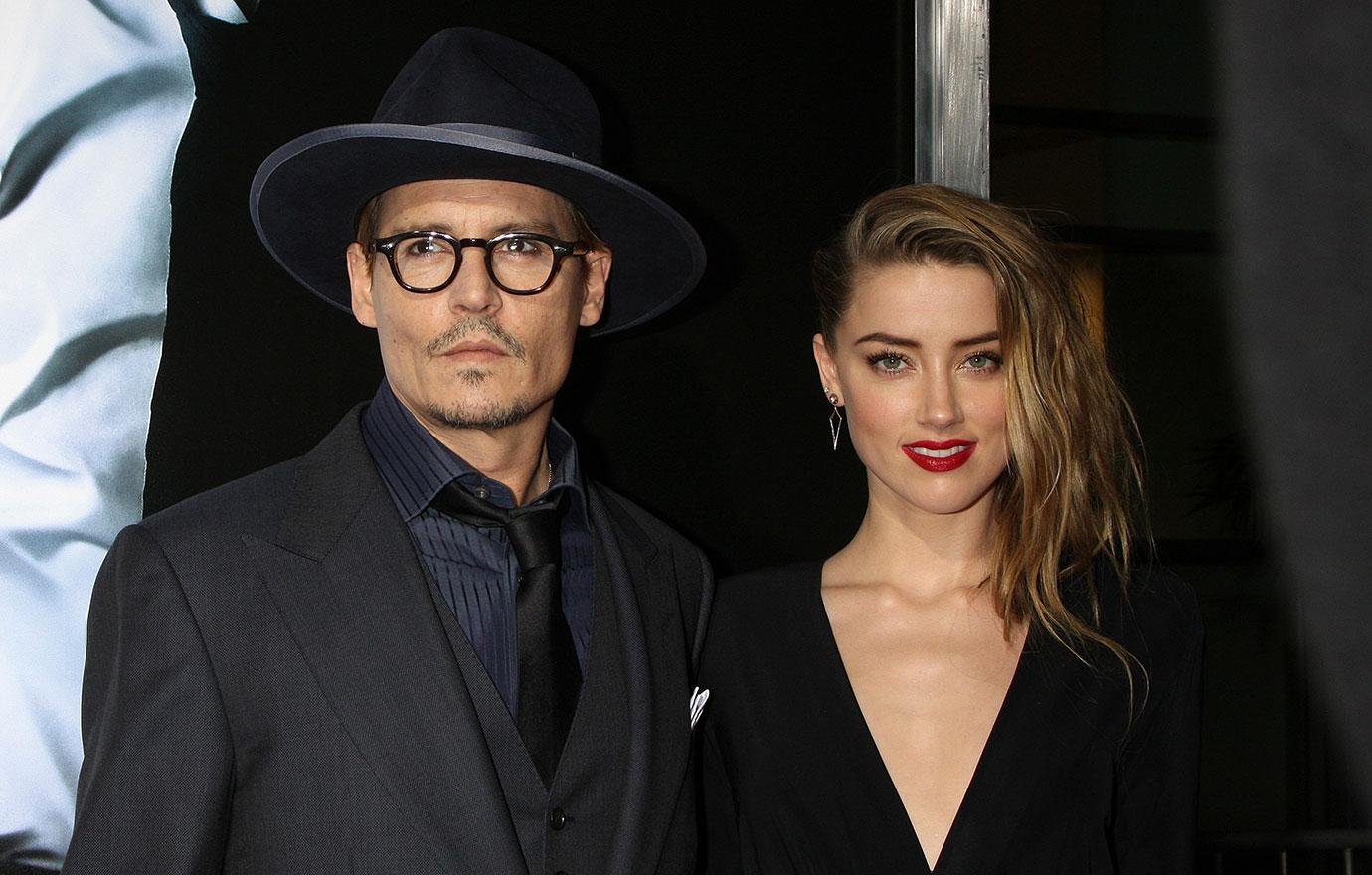 Heard then went into detail about Depp's spiraling thoughts.
"I had spoken to Johnny — I'm in Boston, he's in New York. He had already been upset at me and accused me in many arguments about not telling him about scenes I had. If I had a kissing scene, any sort of romantic scene, and I wasn't explicit about what I was going to do. I was accused of hiding information from him," she recalled.
She continued, "I didn't want the fight, of course, but I had to kind of eggshell, tip-toe around how to tell him when I had any sort of scene like that, and I did tell him in this occasion. He was upset with me, but he didn't sound coherent on the phone. He was yelling at me, 'How could you! How could you tell me this when I'm filming this scene, when I am working.' I told him as soon it was relevant, but he said, 'How could you just tell me this.' It was like I told him I was having an affair. He started to sound less connected to reality as these arguments would happen on the phone."
Article continues below advertisement
Heard recalled that Depp would "hang up on me in conversation" and would scream at her.
"I talked to his assistants, but I had conversations and felt encouraged I could continue on with the plan was that I could get on the plane, go to Boston and go back to L.A. for his daughter's birthday. I was so nervous because the conversation I had with him, but I figured — I assumed he had passed out and he would have been kind of sobered up the next day, assuming the work would mean he felt pressured to pull it together. I get on the plane, he sent the plane, so I assumed he's not that mad at me, he's over it, he's sobered up. There had been a lot of talk about a sober plan, like a full detox, a full recovery, a full plan," she said.
Article continues below advertisement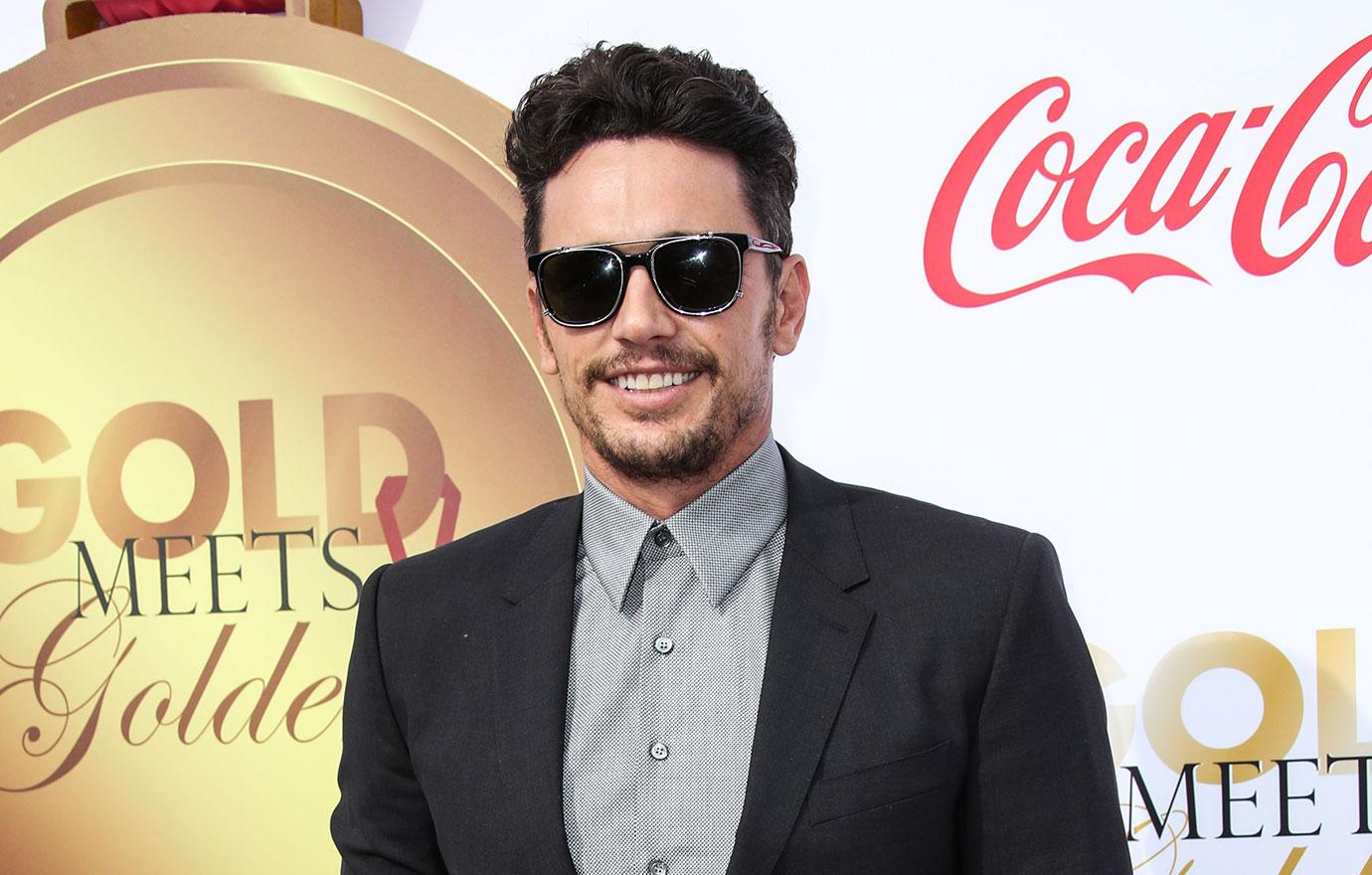 Article continues below advertisement
She added, "There were talks of that following what happened in London. I get on the plane, I touch down. I am on the tarmac for a very long time. I am sitting on the plane for a very long waiting for him, and he opens the door, and I see him getting out of the SUV — how he is moving and talking ... my life changed depending on what he was on. He got on the plane, and I just knew in every cell of my body that something was wrong. He sits down across from me, not in the usual spot. We have our places on this plane where you get used to sitting. I remember I got up and moved so he could get by and sit in the normal seat. At some point, we take off and he's asking me what is wrong with me, do I have something to tell him, do I want to talk to him about my day yesterday. I already know he's drunk, I already know he's using — he reeks of weed and alcohol, I mean his breath smelled so bad. I could anticipate there was a no win situation here. I was polite, I made sure to answer the minimal amount I could, I moved slowly. I was trying to be polite but not engage. Eventually he went from do you have something to tell me to did you like it? It got worse and worse. It went from how my kissing scene went to what James Franco had done in the scene to being really explicit about my body, he was straight up taunting me. He called me a slut and also this is happening with security and his assistants on the plane and I remember — I struggle to be able to tell you how embarrassed how I was because he was speaking to me in front of people in this way, asking me if I liked it and I was wet and why I wasn't looking at him. That was proof that I was asking for it, did I ask James to do this to me and how about if he does these things to me."
The Aquaman star went on to claim that Depp slapped her in the face with his friend close by.
"I just felt embarrassed that he did it in front of people. It was the first thing anything like that had happened in front of someone," she said. "I got up to move again and he is just taunting me, having a laugh, screaming and then just being mean, calling me names. I get up, slowly again, and I just resolve to just sit the rest of the time at the front of the plane and as I get up, he kind of kicks the swivel chair into my hip, it hits me, and I look at him and he asked me, 'What are you going to do about it?' I just stared at him and wanted him to see me, I wanted to get through to him. It felt like there was a blackness in his eyes."
She continued, "It didn't even feel like him, and as I am walking away, slowly, trying not to be ... I was being deliberate about my movements, I wasn't engaging. I am walking away from him slowly and he tells me to hurry the f**k up. I look at him one more wanting to penetrate the monster and see the man I love underneath that. He tells me to hurry up again and I pull my gaze away from him, I walk away from him, my back is turned to him and I feel this boot in my back. He just kicked me in the back. I fell to the floor, and I just felt like I was looking at the floor of the plane, it felt like a long time. I thought to myself, 'I don't know what to do.' You can hear a pin drop on that plane — you can feel the tension, but no one did anything. I felt so embarrassed that he could kick me to the ground in front of people. I didn't know what to do about it."
The two are currently face off in court, as Heard claimed in an op-ed that she was a victim of abuse. She didn't name Depp directly, but he sued for defamation. Heard is standing by her claims, as she countersued.