EXCLUSIVE
Amber Heard Jokes She's Good At Playing The 'Villainous Woman Character' — How The Actress Prepped For Her New Series 'The Stand'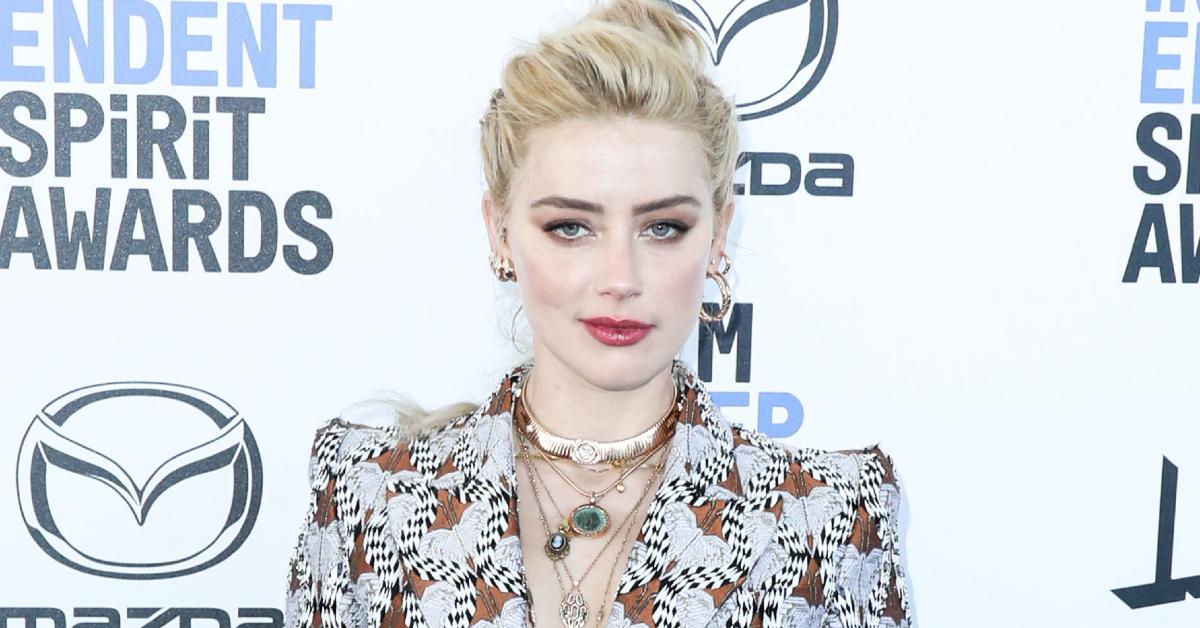 Actress Amber Heard could not have been more thrilled when she landed the role of Nadine Cross in the CBS All Access miniseries The Stand, a post-apocalyptic tale of good versus evil based on Stephen King's famous novel.
"I've been a fan of this book since I was a kid," says the 34-year-old actress, adding that it's always had a "special place" in her heart. "It meant something to me in those really lonely, awkward years. Books were kind of like the only friend I had for a while," she adds with a laugh.
AMBER HEARD, EVA LONGORIA, & MORE GO GLAM FOR THE L'ORÉAL PARIS WOMEN OF WORTH EVENT
Article continues below advertisement
Here, the Aquaman star opens up about doing her villainous character justice and how she prepared for the role.
OK!: How did you get the part of Nadine?
AH: I met Josh Boone, who created the adaptation, about 10 years ago. I talked about the book and we just nerded out. In general, in my career I've learned a very important lesson — always trust a nerd. [Laughs.] Especially when it comes to the genres of sci-fi and fantasy.
Tell us about your character.
She's complex, thanks to Stephen King and his genius in creating characters who have real backstories and are interesting and nuanced.
AMBER HEARD PAIRS A SWIM CAP & MATCHING GOWN TO THE 'AQUAMAN' WORLD PREMIERE
She's a villain, right?
She's a survivor, and she's using the tools she has to survive. The world has not been kind to her. I tried to do her justice by bringing out her humanity — I think a seducer can also be vulnerable. I don't feel as a woman I have to apologize for one in order to justify the other.
Article continues below advertisement
Did you prep for the role?
I seem to be really good at getting an audience to believe the villainous woman character — I don't know why! Nadine [has] a lot of psychological baggage, so I talked to and read a lot of interviews with people who had been either kidnapped or indoctrinated into a cult because her decisions are made in the same way a person who is brainwashed would make them.
AMBER HEARD ATTENDS SAME PARTIES AS EX JOHNNY DEPP'S DAUGHTER LILY-ROSE
How do you feel a story like this fits in with the current pandemic?
It certainly is interesting timing. Of course, we shot a story that is very different to what is going on now. But it is based on a pandemic that wipes out most of the earth's population and leaves the best and the worst of humanity, and exemplifies them in a battle for the best survival of our species. [It's not just about how we] survive, but how we thrive and come together to do so.
The series has supernatural elements. Do you believe in that kind of thing?
Personally, I don't believe in anything for which I do not have proof or the ability to understand. But for Nadine, magic is part of her reality.