NEWS
Life Of The Party!
5 Times Angelina Jolie Has Let Loose Over The Last Year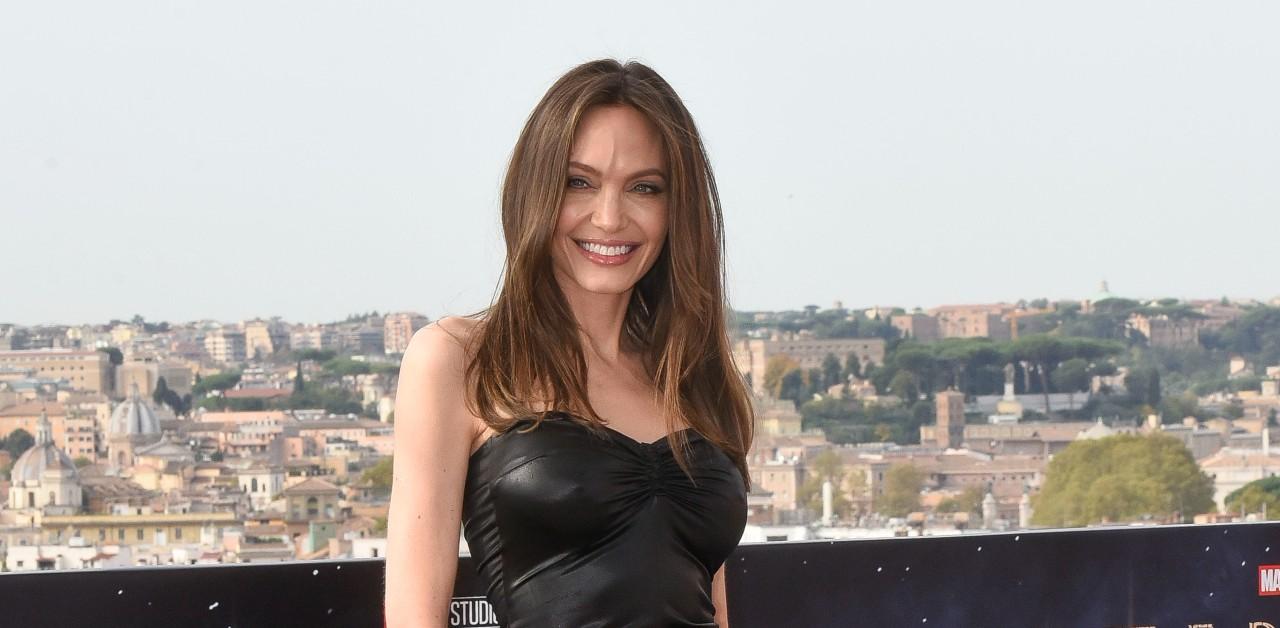 These days, Angelina Jolie is best known as an actress, humanitarian and mother-of-six, but when she first entered the Hollywood scene, she was quite the party girl.
Though she's no longer sharing sex confessions on the red carpet, she still likes to let loose every now and then, especially after overcoming a rough patch.
Article continues below advertisement
"The past few years have been pretty hard," she confessed in early 2021. "I've been focusing on healing our family. It's slowly coming back, like the ice melting and the blood returning to my body."
'IT WAS REFRESHINGLY CORDIAL': BRAD PITT, ANGELINA JOLIE HAVE 'PEACE TALKS' IN ROME
"I feel much more comfortable in my forties than I did when I was younger," the 47-year-old continued. "Maybe because my mom didn't live very long, so there's something about age that feels like a victory instead of a sadness for me."
Scroll down to see relive some of her more lively outings.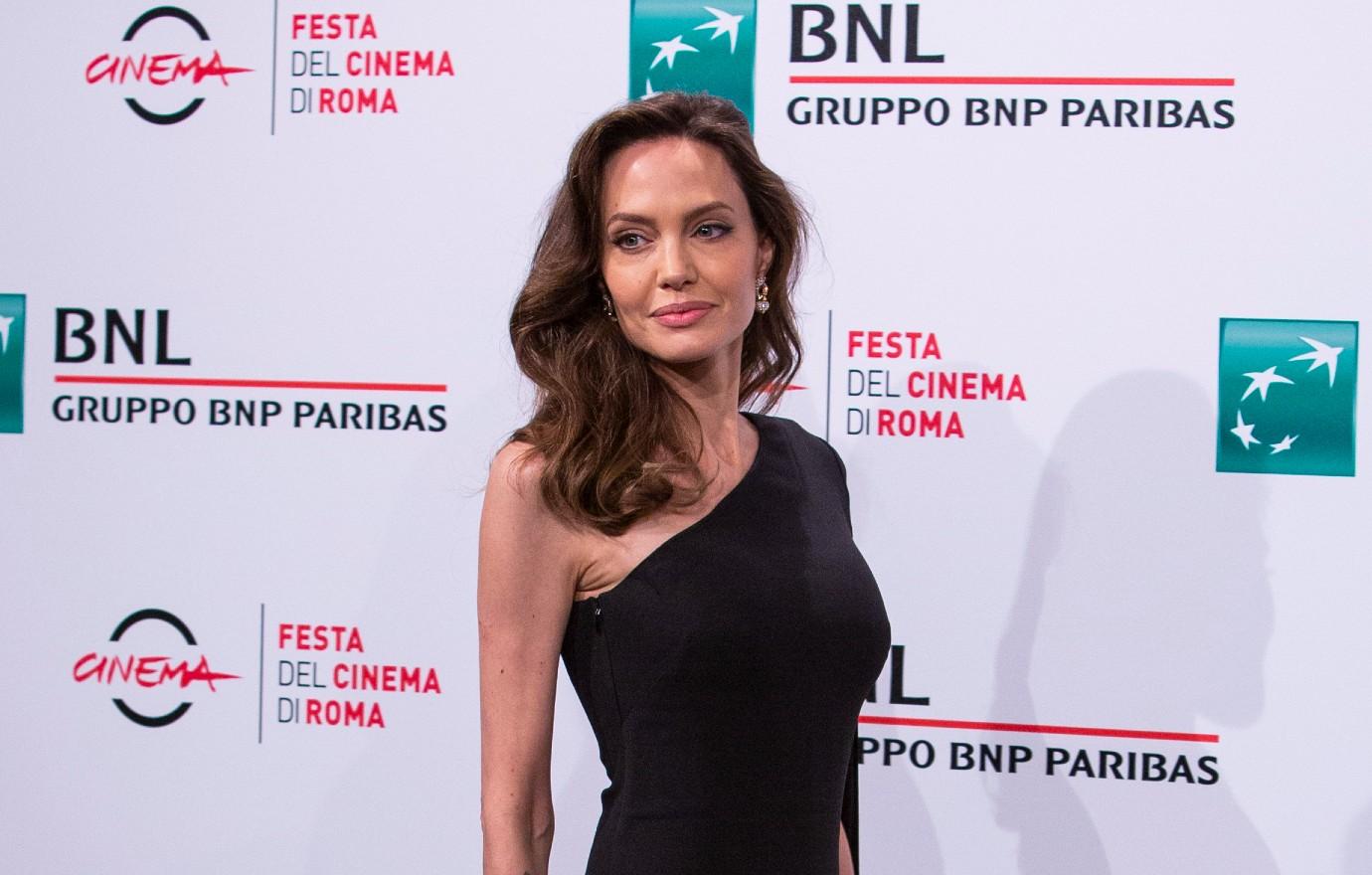 Article continues below advertisement
Rocking out with Shiloh
Encore! Last month, the actress and 16-year-old daughter Shiloh were seen signing along and clapping while at a Måneskin concert in Rome.
Grooving with Zahara
Last month, the actress hit the dance floor while attending a Spelman college event with daughter Zahara, 17. The mother-daughter duo — who were captured in a TikTok video — were in attendance since the teen will be starting her first semester at the school later this year.
"Zahara with her Spelman sisters! Congratulations to all new students starting this year," Jolie captioned a photo from the day. "A very special place and an honor to have a family member as a new Spelman girl."
Article continues below advertisement
Bringing the kids to red carpets
Who needs a man when you have half a dozen kids? The movie star brought along a bunch of her children when she got all dolled up for global premieres of The Eternals.
Article continues below advertisement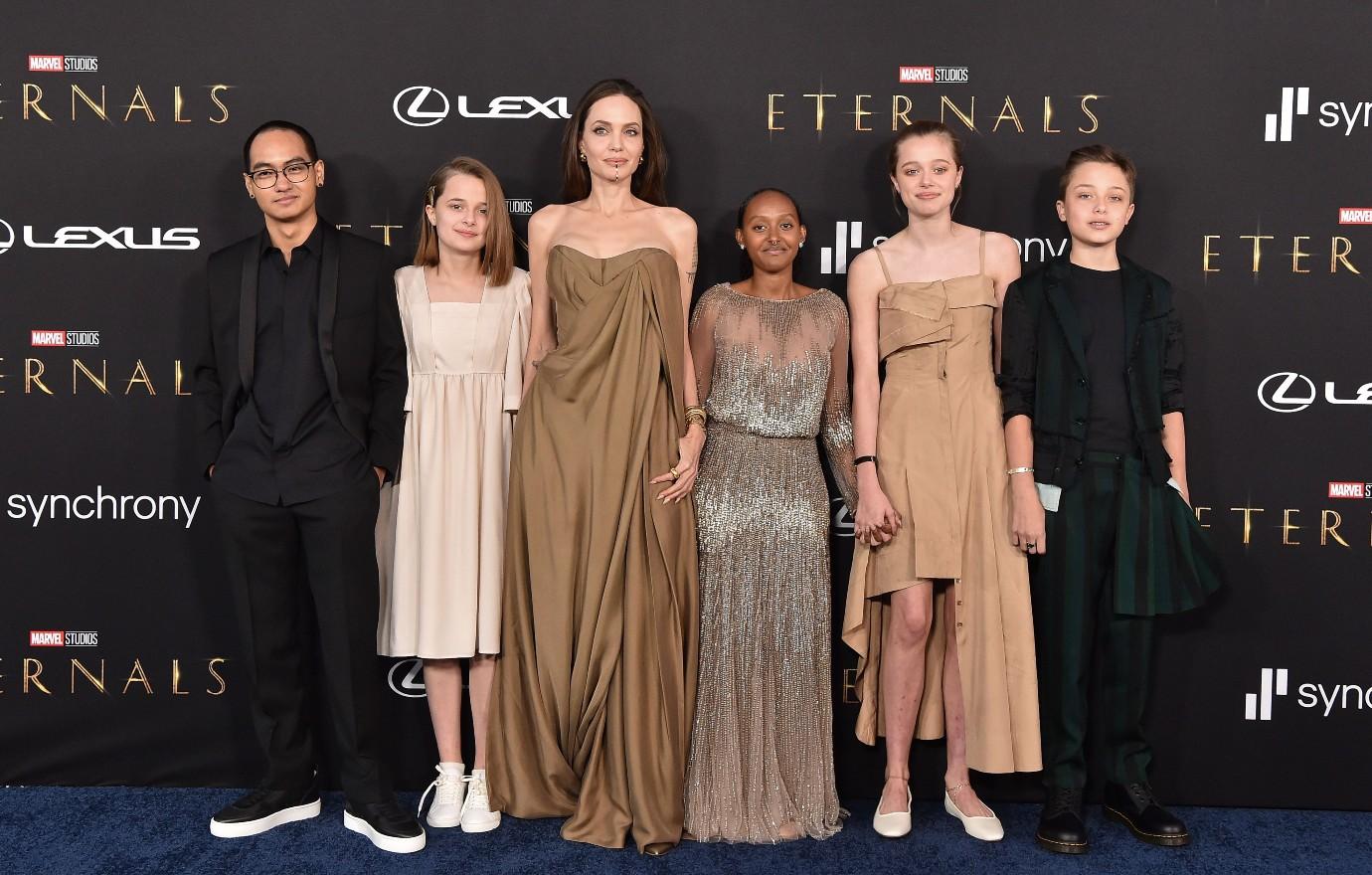 Spending time with The Weeknd
In the beginning of the year, Jolie and singer Abel "The Weeknd" Tesfaye, 32, sparked rumors that they were more than friends, as they were seen out together on several occasions, including dinners at celeb hotspots.
The two never commented on the speculation, though the "Starboy" singer did release a new song that contained the lyrics, "My new girl, she's a movie star."
Article continues below advertisement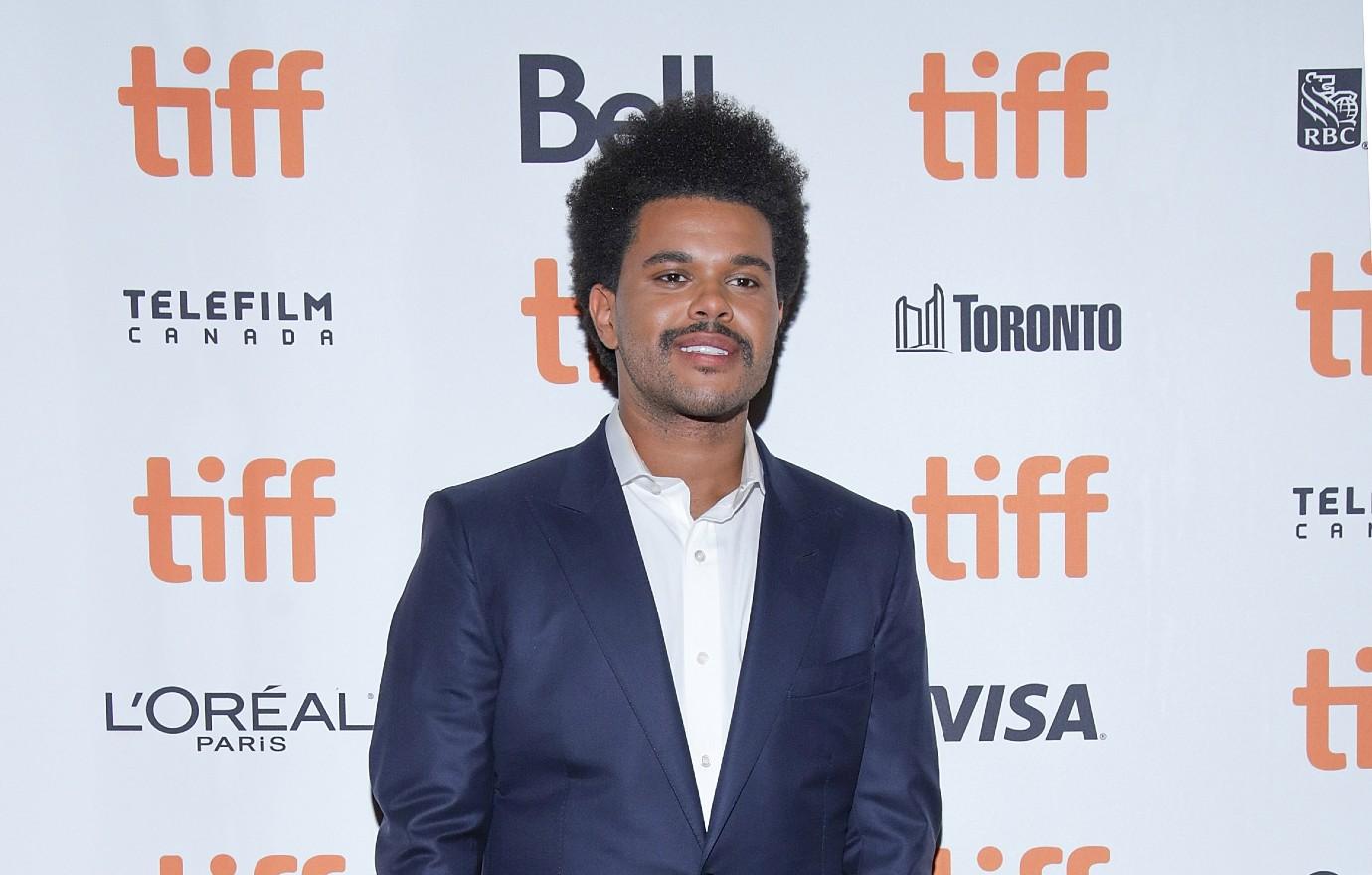 Face-planting into a cake
Last September, the mom-of-six and her Eternals costars surprised Salma Hayek with a birthday party, where the latter tried "to teach" Jolie "how to do the mexican mordida," a move that involves taking a bite of the cake without using your hands.
She was hesitant at first, but Hayek revealed that Jolie eventually obliged, which resulted in her face being covered in frosting.