NEWS
Self-Proclaimed Cannibal Armie Hammer Debuts Peculiar Tattoos After 'Victims' Reveal Recordings In New Docuseries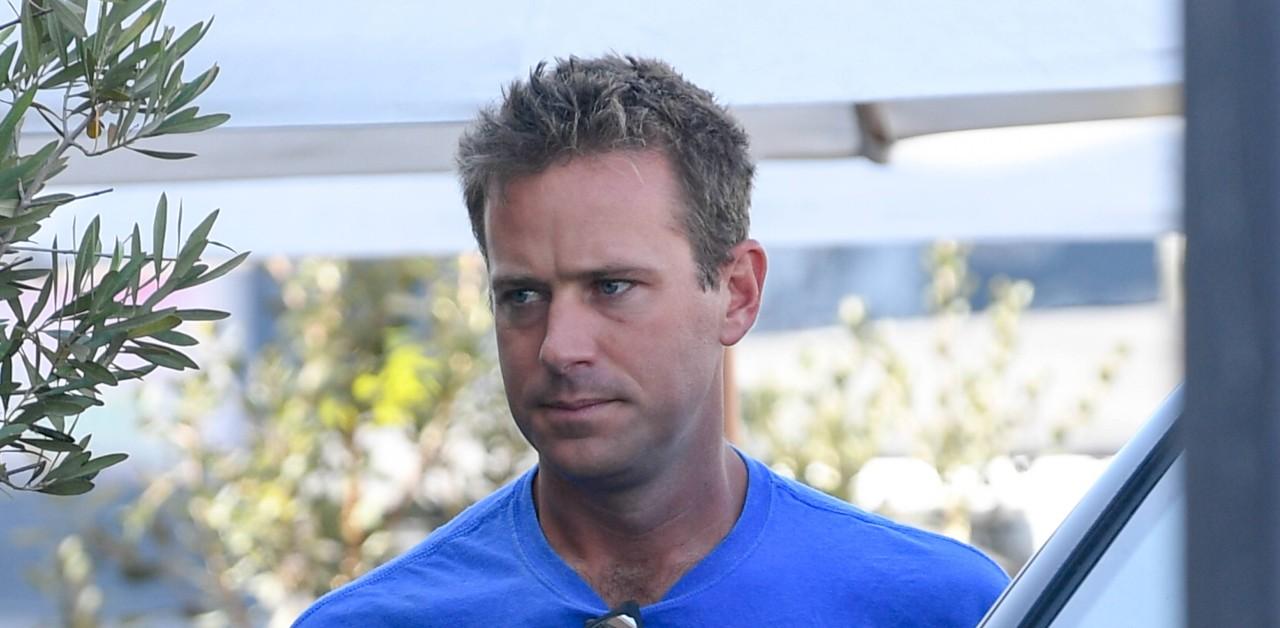 It looks like Armie Hammer is attempting a return to normalcy after several women accused him of sexual abuse and cannibalistic behavior. While the actor spent over a year hiding out in the Cayman Islands with his family, he recently returned to California and was spotted out on Tuesday, August 9, by a hotel pool.
Article continues below advertisement
In the photos, the dad-of-two, 35, is on a phone call while clad in blue swim trunks. The images showed off an odd new tattoo, as an upside down triangle is now inked in the middle of his chest. The actor has a similar upside down triangle on the inner part of his arm as well, though it's unclear what the shape symbolizes.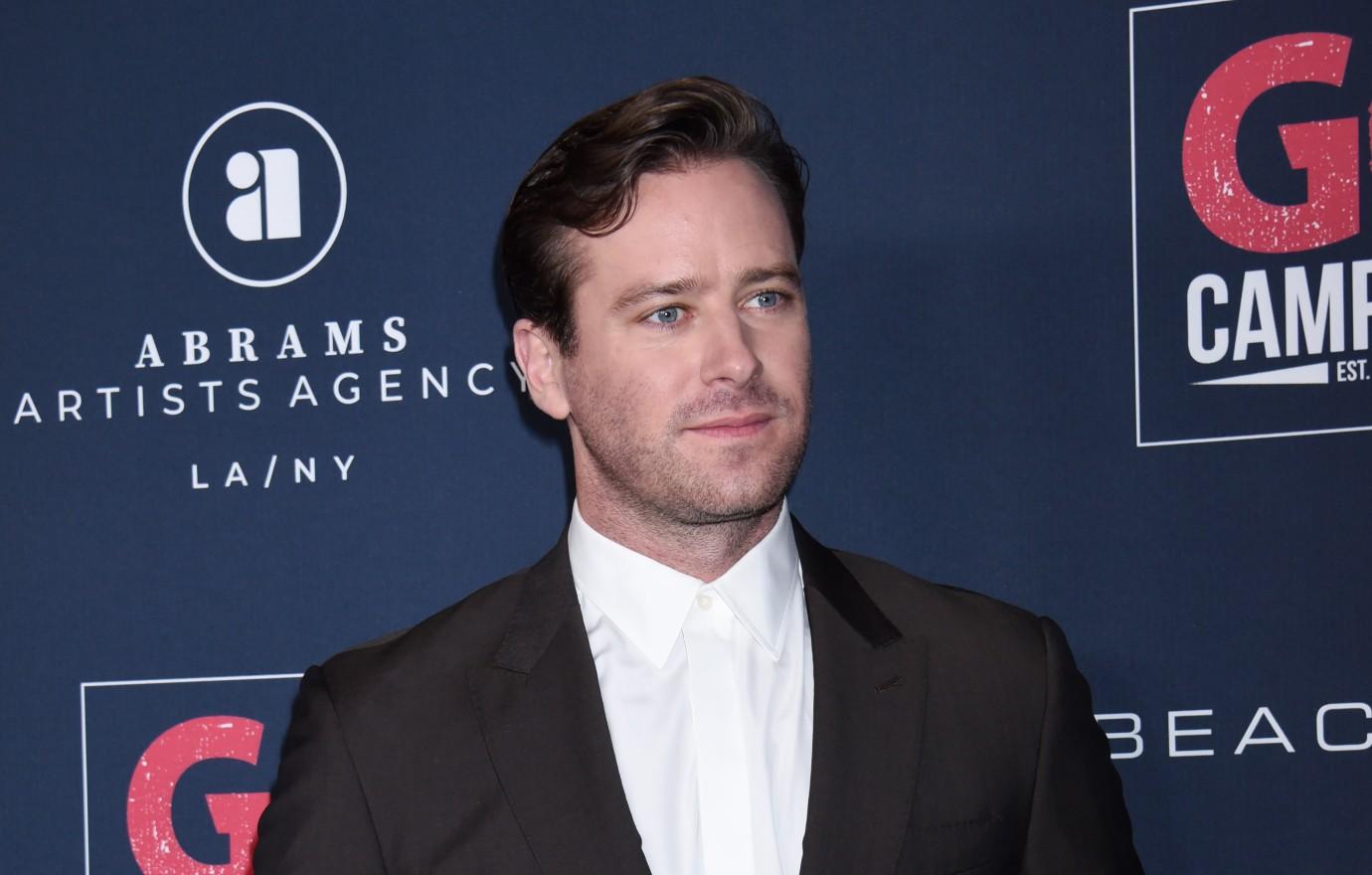 Article continues below advertisement
The spotting comes just 24 hours before the House of Hammer trailer dropped. The three-part documentary, which will premiere on September 2, delves into the creepy allegations made against the Call Me By Your Name star, with women releasing explicit text messages and voice notes Hammer allegedly sent them.
Article continues below advertisement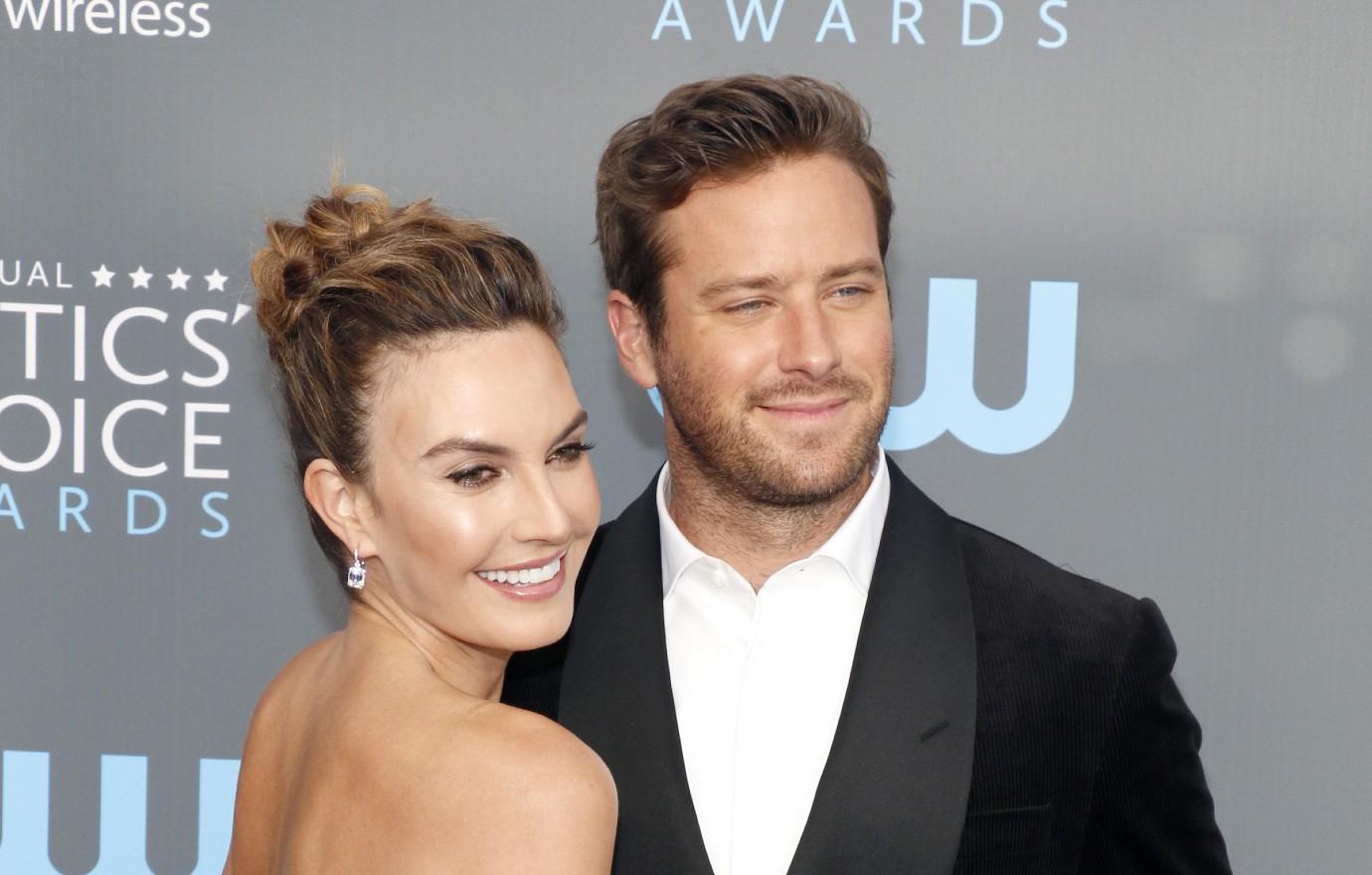 Another part of the docuseries details his oil tycoon family's troubled past, which includes a manslaughter case and sexual abuse. Some of the stories were shared in Hammer's aunt Casey's book, Surviving My Birthright.
After the women came forward against Hammer, he was dropped by his agency, though it's unclear if his and wife Elizabeth Chambers' marriage is still intact.
Article continues below advertisement
Following the allegations, he entered a rehab facility, but he's denied the accusations, with his attorney stating that "from day one, Mr. Hammer has maintained that all of his interactions" with "every sexual partner of his ... have been completely consensual, discussed and agreed upon in advance, and mutually participatory."
The new photos were published by The Sun.