EXCLUSIVE
Pregnant Ashley Iaconetti Dishes On Adorable Meaning Behind Son's Name & Juggling Long Distance Romance With Hubby Jared Haibon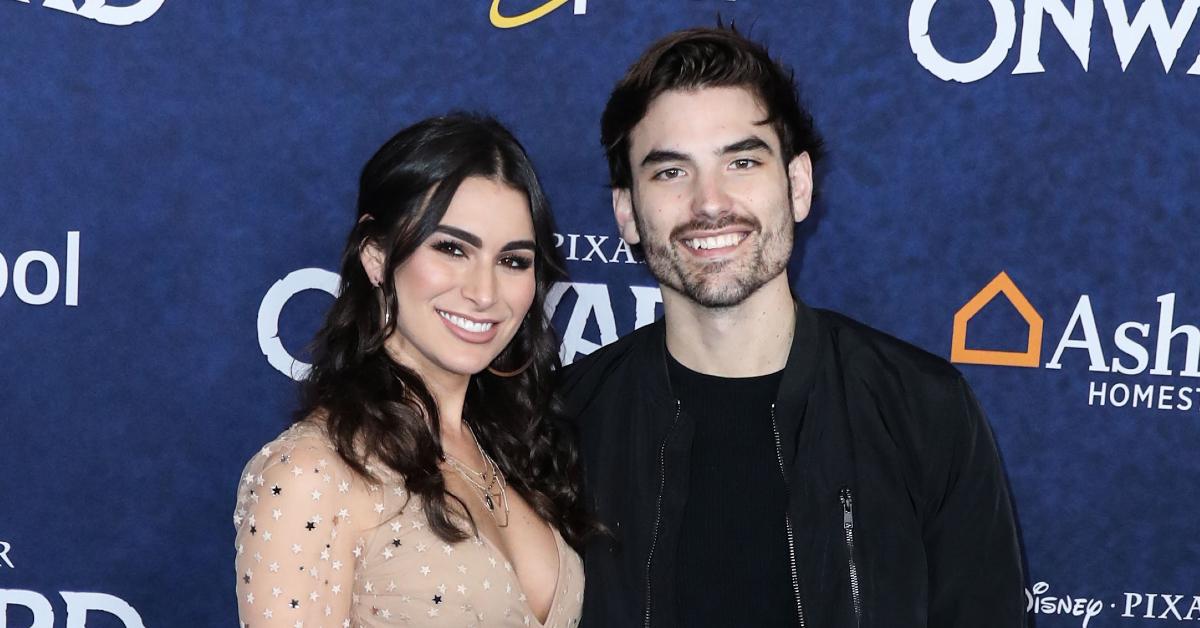 Ashley Iaconetti and Jared Haibon are gearing up for the arrival of their new baby boy next month — and they already have a name picked out!
Article continues below advertisement
The Bachelor in Paradise alums will be naming their little bundle of joy Dawson Demitri after DiCaprio's character Jack Dawson from the hit filmTitanic.
Article continues below advertisement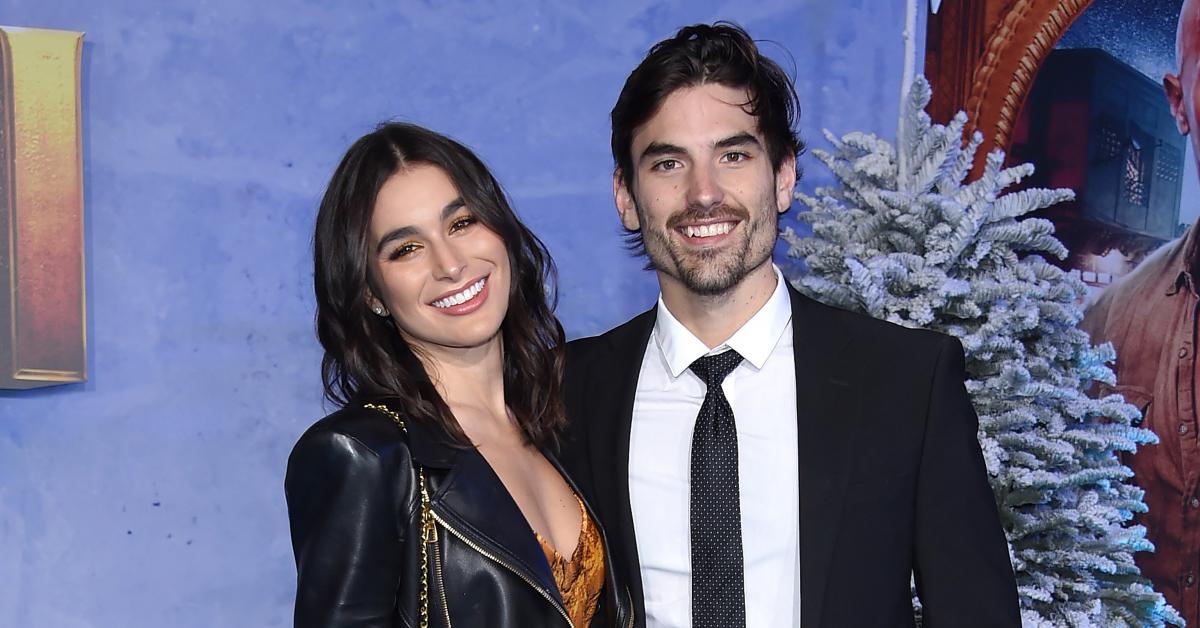 "I've had it picked out since I was like 20 years old," Iaconetti spills to OK!. "I've seen Titanic over 100 times… Leo is one of Jared and my favorite actors. That movie was just so impactful on my life. Just like the ultimate romance, and I'm just such a romantic and romantic movies are my thing."
Article continues below advertisement
Iaconetti and Haibon first met in 2015 on Bachelor in Paradise, where their up-and-down relationship got off to a rocky start. It wasn't until 2018 that the couple officially announced they were dating. The reality stars tied the knot the following year.
Article continues below advertisement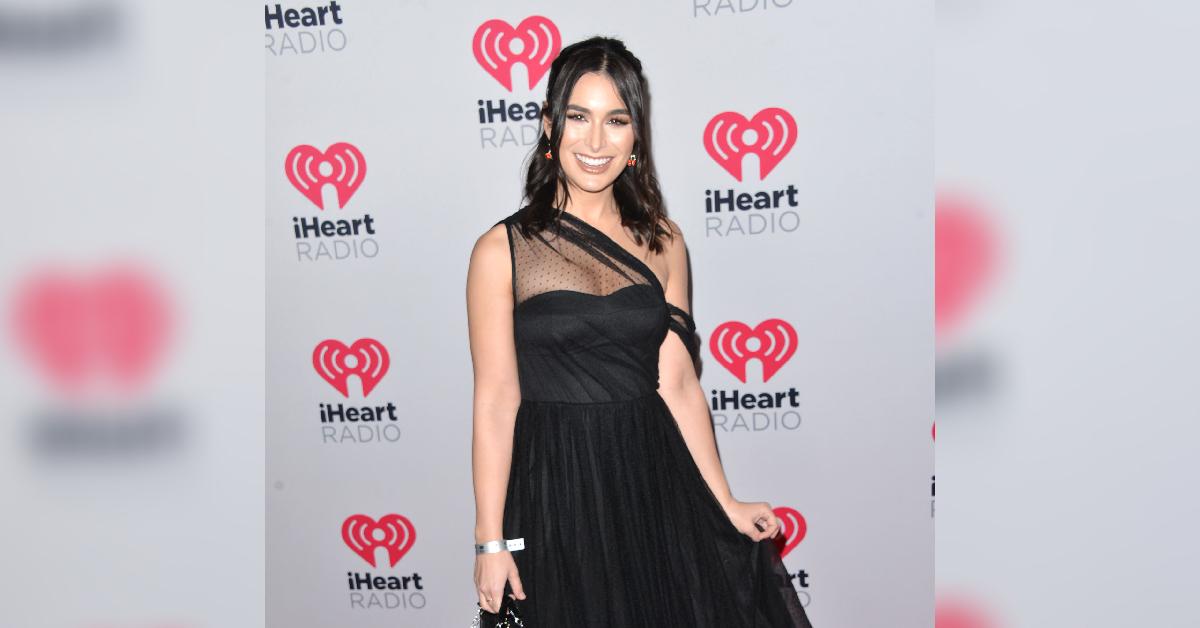 During Iaconetti's sit down with OK!, she admits she had no regrets about the pair's tumultuous relationship journey, as their previous hardships helped them prepare for married life. "The struggles and the friendship that came before just made our marriage and our relationship so much easier," she explains. "We kind of went through the hardest part early on. It's been pretty breezy since."
Article continues below advertisement
As the happy couple awaits the arrival of their little boy, they've been challenged with juggling a hectic schedule and starting up a new business — all while Iaconetti is in the third trimester of her pregnancy.
Article continues below advertisement
The Bachelor Nation pair recently opened up their own coffee shop, Audrey's Coffee House & Lounge. As Haibon has been putting in long hours at the location in South Kingstown, Rhode Island, heavily pregnant Iaconetti is staying with her family in her home state of Virginia, where she also plans to give birth.
"We never imagined that [the pregnancy] would line up with the opening of our coffee shop. So when we were initially planning it, we didn't think, 'Oh we're gonna be apart for the last month or so because he's gonna have to be playing such a big role running the shop,'" she adds. "It sucks that we're not together right now. He's working nonstop."
Article continues below advertisement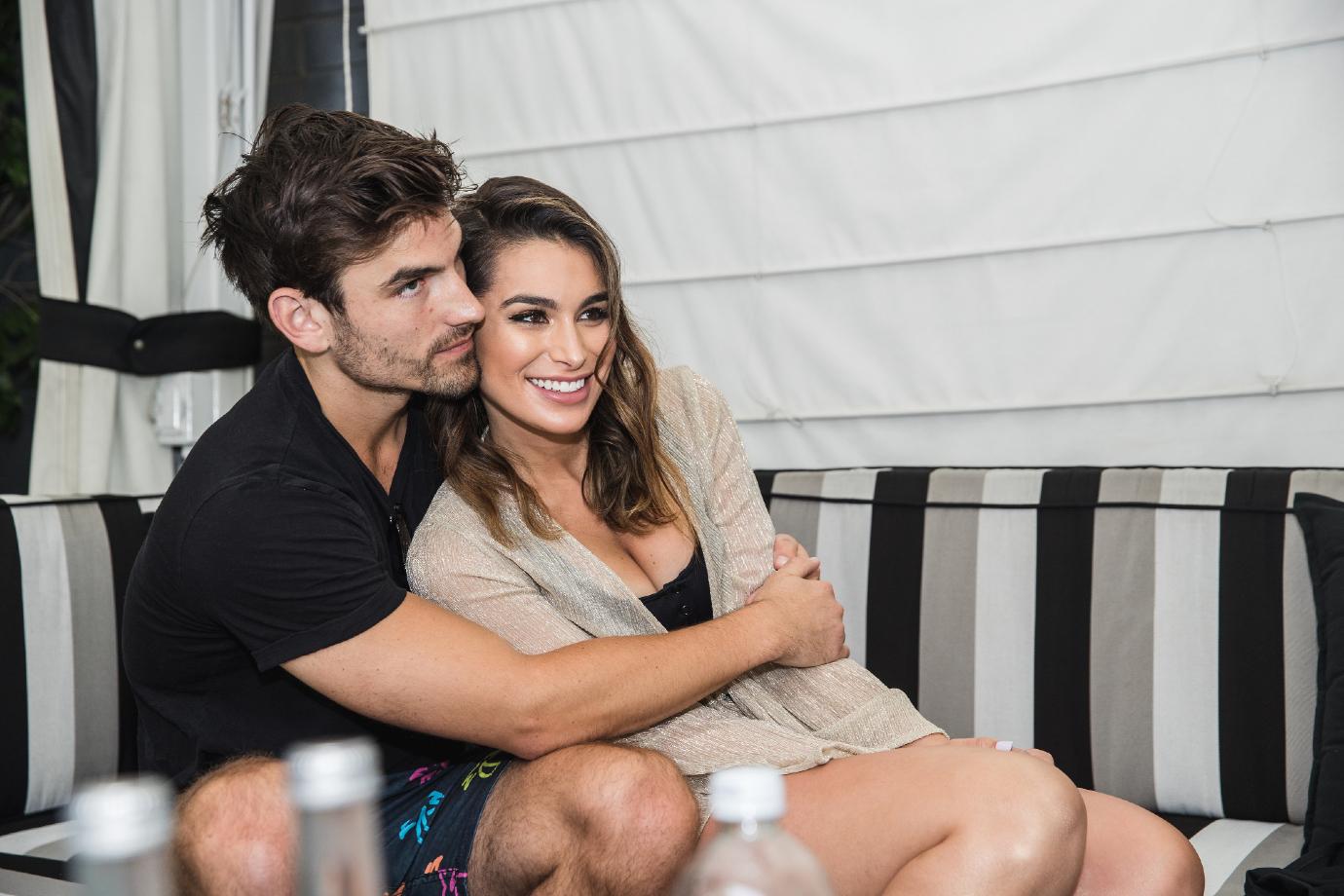 However, the mom-to-be admits that even if she was in Rhode Island with her hubby, "he would be gone 12 hours a day and I'd be in the house alone. So it's better off that I'm here with my sister and my mom and my dad," especially as she nears her upcoming due date.
Article continues below advertisement
Despite their hectic schedules from different states, Haibon has been flying back and forth as much as possible to be by his wife's side through her pregnancy journey.
Article continues below advertisement
Iaconetti also assures OK! that her hunky husband will be in town for the birth of their son, which will take place at the hospital her dad has worked at for over 25 years. "[Jared] will be here for the birth I have no worries about that," she insists.
In the last few weeks of her pregnancy, Iaconetti is staying stocked up with everything a new mom needs, which she shared during the pair's most recent Amazon live session on Tuesday.