Ashley Iaconetti & Jared Haibon Reveal They Have 'No Problem' With Their Kid Going On 'The Bachelor' When They're 'Of Age'
Article continues below advertisement
The two — who met on Bachelor in Paradise in 2015 — will show their child the reality show "whenever they can comprehend it," the Bachelor Nation favorites exclusively tell OK! while talking about their partnership with Green Mountain Coffee Roasters (GMCR), which involves the couple launching "Green Mountain Coffee Brew Overs," an online call to action that will award four lucky winners the chance of a second date — "brew over" — to find their perfect match.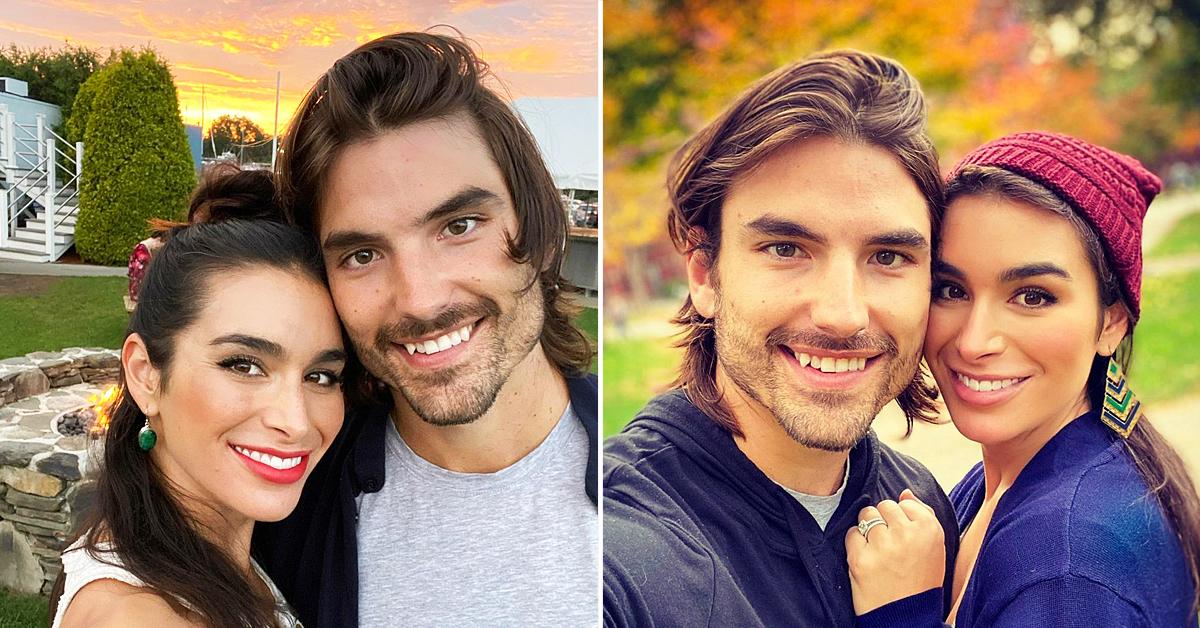 Article continues below advertisement
"It's going to be weird showing it to them because I don't want them to see it until they have a good understanding of what a relationship is and what love is," Haibon, 32, says.
"Because obviously Ashley and I didn't get off on the best foot on Bachelor in Paradise, it's not like Dylan and Hannah or Tanner or Jade showing their kids like, 'Oh, this is how mommy and daddy fell in love.' It's like, 'Well, mommy and daddy fell in love but in a very different way,'" he adds, referring to Tanner Tolbert and Jade Roper and Dylan Barbour and Hannah Godwin, who all got engaged during the finale of BIP. "So, probably will wait until they are a little bit older until we show them The Bachelor."
Article continues below advertisement
Iaconetti and Haibon aren't opposed to having their kid appear on the ABC series, either.
Article continues below advertisement
"I think we would have no problem with that, if they were of age," the brunette beauty shares. "I don't think we'd want them to be on before the age of 25, though. Because both of us went on at 26, and I think that was the perfect time."
Article continues below advertisement
The podcast host and Rhode Island native will find out the sex before their tot arrives — and they will be sure to let everyone in on the news as well.
"We're going to get some sort of sealed envelope, and Ashley and I will find out together," he says. "And then we'll talk about how we'll let everyone else know, our family, and then of course, social media and things of that nature."
Article continues below advertisement
Even though Iaconetti hasn't been feeling great during her first trimester, the pair is excited to expand their brood.
Article continues below advertisement
"Ashley is so loving and so caring, I know she is going to love our kids with everything she has," Haibon gushes. "I do think that I will, of course, unconditionally love our child, like I love our dog, so I think I am going to be a little bit of a balance of both, where I am very loving and I am not afraid to show that love. But also I want to raise our kids as well as we possibly can and prepare them for the world and only give them the best life, but make sure they are as prepared as possible to do anything that they put their mind to."
These days, the duo have partnered with Green Mountain Coffee Roasters on the launch of their new line of Brew Over Ice K-cup pods, and two couples will have a chance to win an extravagant date à la The Bachelor.
Article continues below advertisement
"These people are going to have the best coffee we've ever had made at home," Iaconetti gushes. "Iced coffee is insane — this is like the most delicious K-cup I've ever had in my life. We have tried iced coffee at home, and we have never been able to do it without ice cubs melting. This tastes like you got it from a coffee shop, and it doesn't even really need cream and sugar. It's delicious."
Consumers can submit their story as to why they deserve a second chance at love on www.brewovers.com. The contest will be live until August 9, and the winning couples will be announced via FaceTime by Iaconetti and Haibon!