NEWS
Aubrey O'Day Claims She and Donald Trump Jr. Were First Intimate in a Gay Club Bathroom: 'He Was Very Comfortable'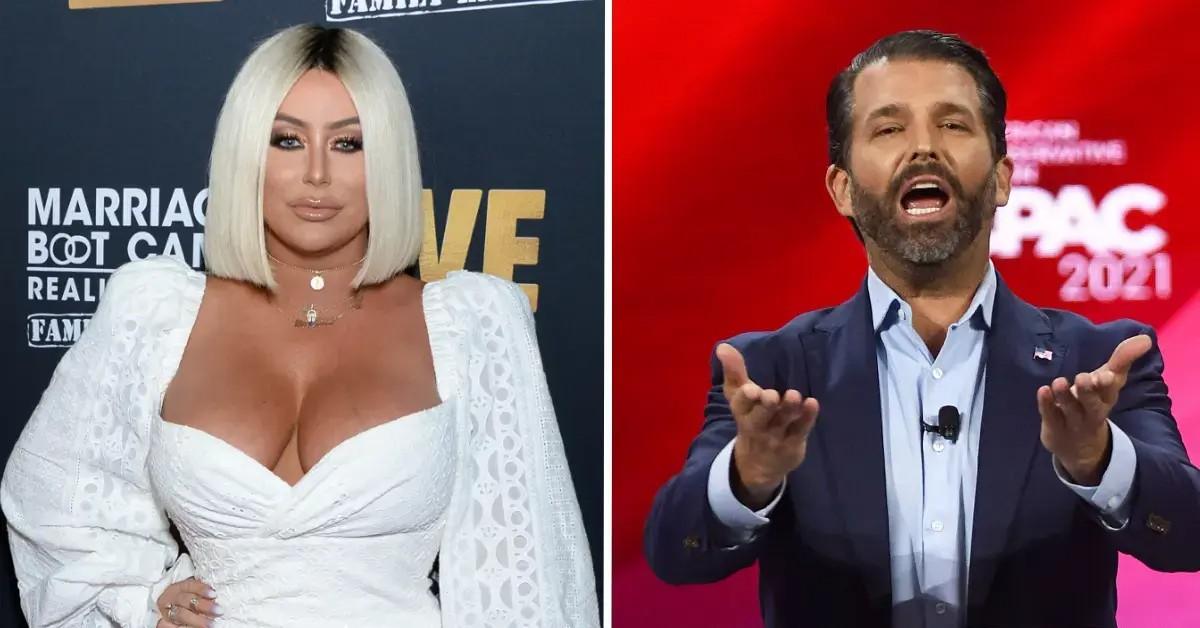 Aubrey O'Day gave some dirty details about her relationship with Donald Trump Jr.
While talking to Michael Cohen on his "Mea Culpa" podcast, the singer, 39, shared how she and Trump Jr.'s tryst began when she was attending an event at a gay club when he wanted to meet up with her. (Trump Jr. was married to Vanessa Trump at the time.)
Article continues below advertisement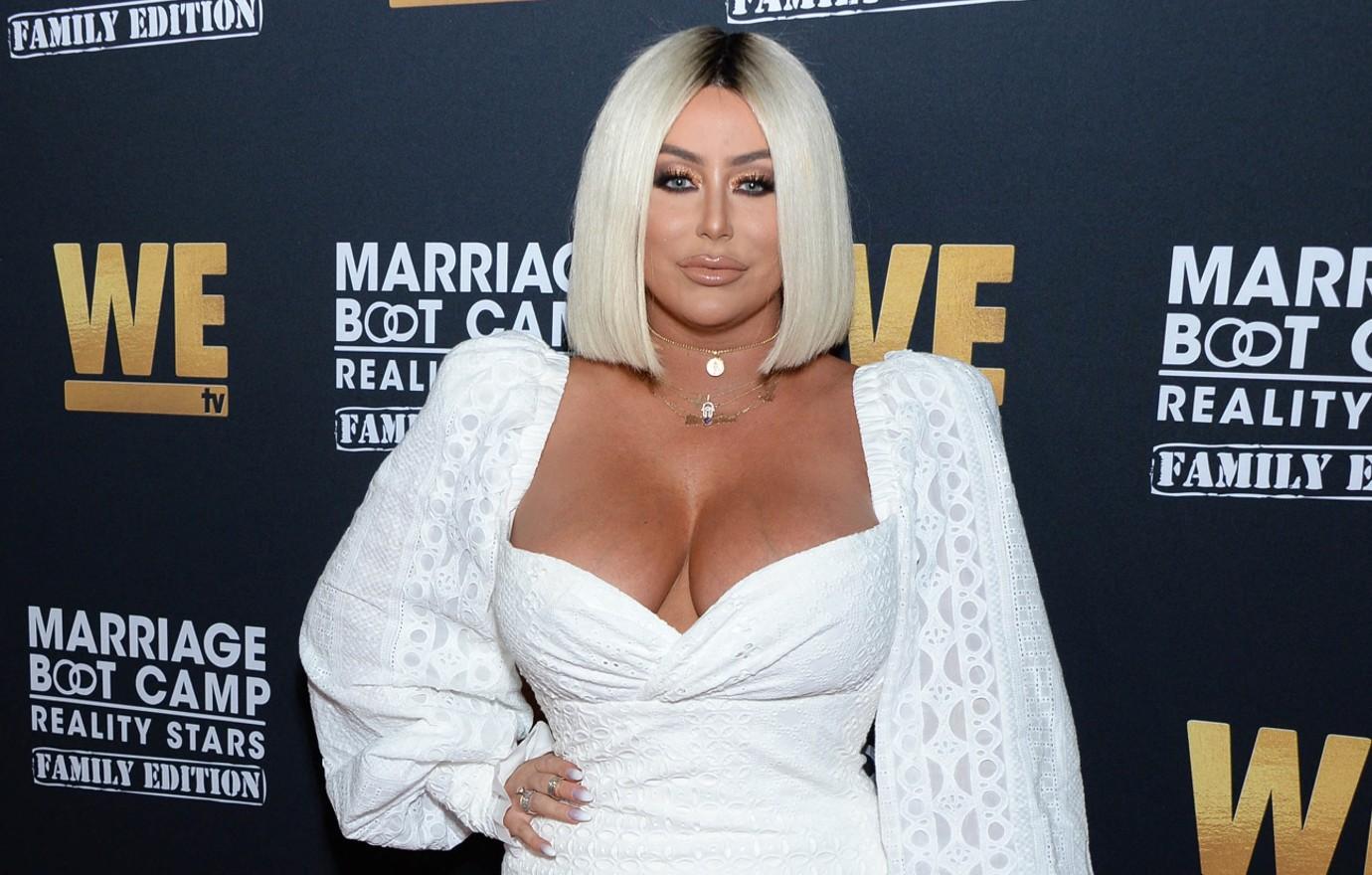 "This is one of the biggest gay parties in New York and everyone is in a G-string or less. I was just in my soul. There is no way that the man I've seen suited up for the past couple of months is going to show up here to see me in this lovely land I get to be in, and he did. My assistant said he was very comfortable and she remembered him being totally chill and nice with everybody. I looked at his Instagram for the first time in years the other night and saw all kinds of jokes and kind of belittling the gay community, transgender women, etc. I thought to myself, 'You were super comfortable in that gay club.' In fact, so comfortable that we ended up going to the bathroom and for the first time had s** in a gay club bathroom," the pop star claimed.
"I had spanx going from my throat down to my knees because I was suited up for some press or whatever we were doing that day, and I wanted to be extra tight and skinny. He could not get these things off of me for the life of him. He found a way to work around them and for the rest of our relationship, he called me spanky because of these spanx that otherwise would be one of the most humiliating stories ever, but it was very much him and I," she continued.
Article continues below advertisement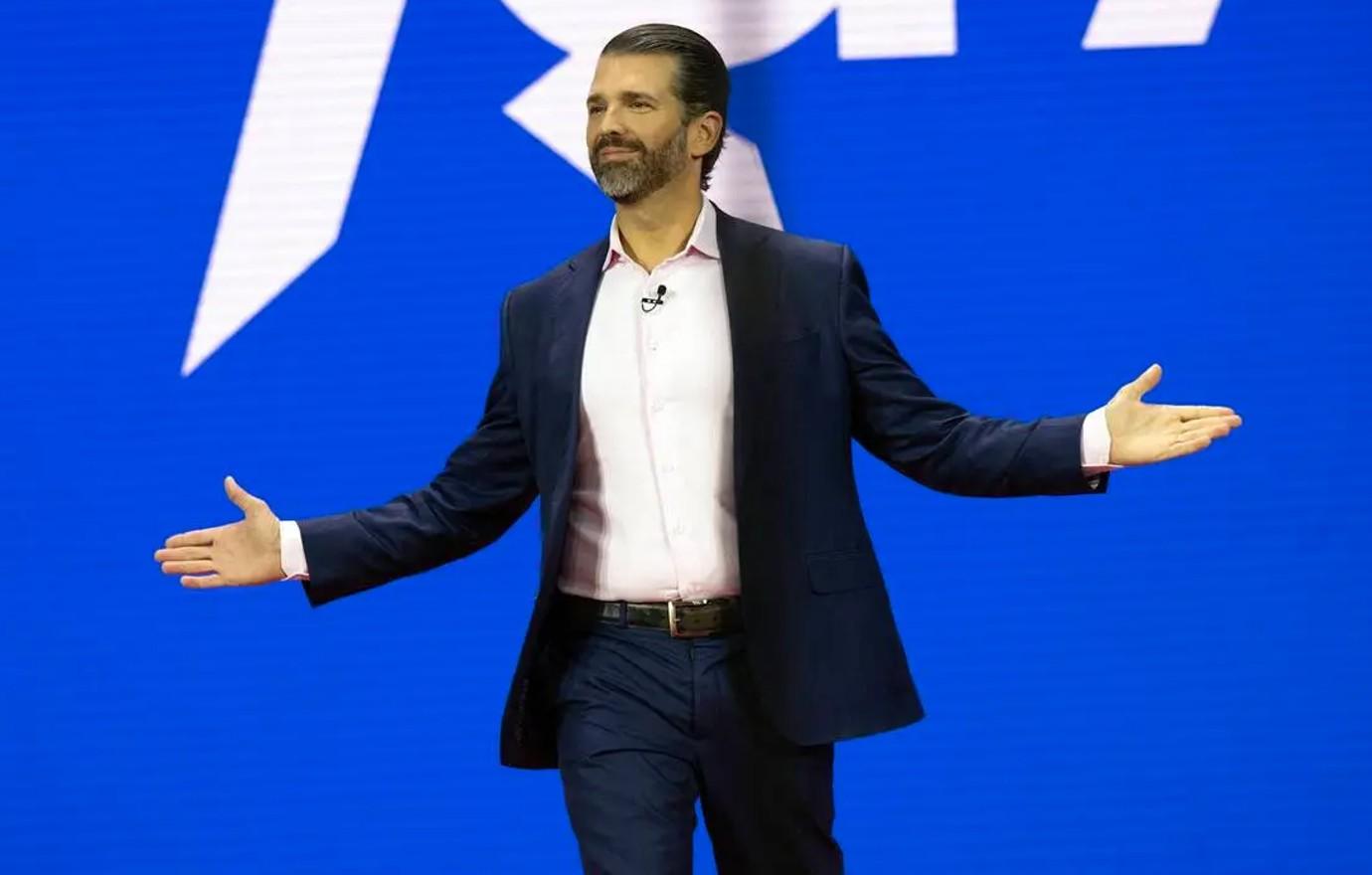 Article continues below advertisement
Never miss a story — sign up for the OK! newsletter to stay up-to-date on the best of what OK! has to offer. It's gossip too good to wait for!
Elsewhere in the conversation, the blonde beauty said Trump Jr. is not who she previously dated.
"You know what a bleeding-heart liberal I am, and you know how I'm a social justice warrior since I was born and raised by one," O'Day said. "There is no way that I could have ever loved somebody like what we see today. So, that goes to show you how much transformation or potential posturing the man is doing or has done since the man that I would call my soulmate — I also don't discredit that word. I do think if he were able to tell the truth, he would, since he called me his soulmate first."