PHOTOS
Baby Sloth Shares Adorable Moment With Mother At London Zoo: See The Photos!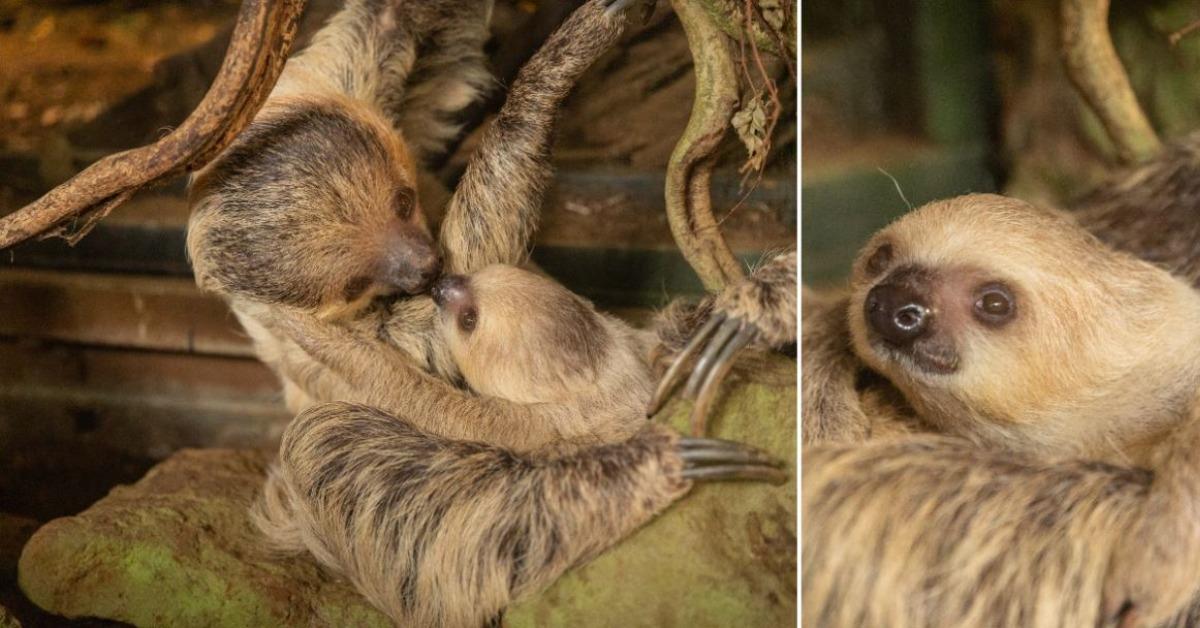 Happy Mother's Day to this proud sloth mama!
A baby sloth has been pictured sharing a tender moment with its mum ahead of Britain's Mother's Day this weekend.
Article continues below advertisement
Terry the two-toed sloth was born last year on Sunday, October 24, to sloth mom Marilyn at the ZSL London Zoo in the Rainforest Life area – the only living rainforest in the city.
When the zoo first announced his birth, they claimed the new baby had "surprised zookeepers" with how quickly they were born as the creatures are known to have particularly long labors.
"We looked in on her first thing and there was no baby - and no sign at all that she was labor. Less than an hour later I spotted something that looked like a tiny arm, tucked into Marilyn's tummy," sloth keeper Marcel McKinley said in a statement on the pleasantly smooth arrival of the zoo's recent addition. "I called the rest of the team to confirm my eyes weren't playing tricks on me, and they arrived just in time to see her turn around in the tree and give us the perfect view of her healthy newborn."
Article continues below advertisement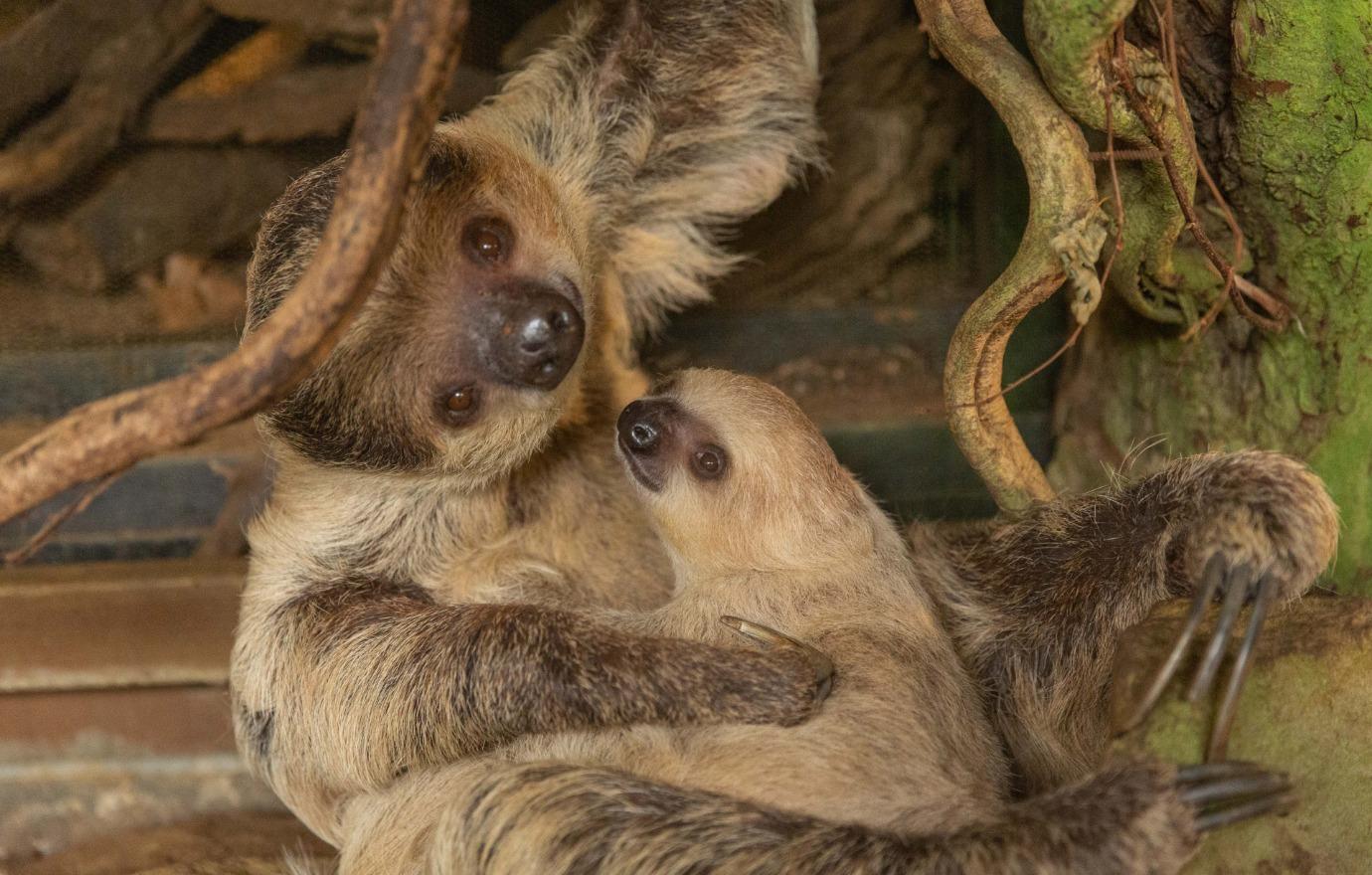 In one sweet shot, five-month-old Terry was snapped snuggling up to mum Marilyn, as both curious animals sneaked a peek up at the camera.
Article continues below advertisement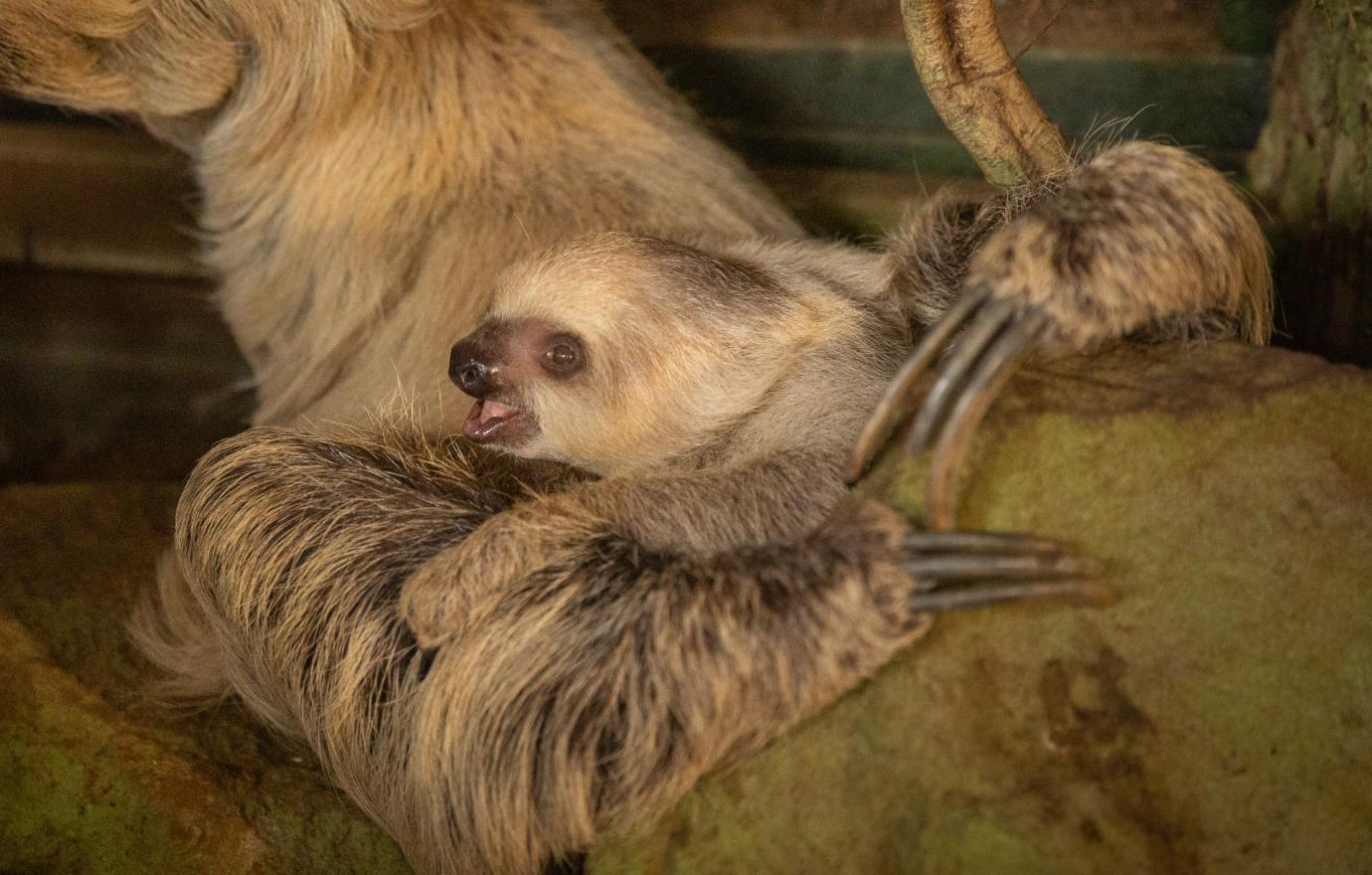 In another snap, Marilyn's arms were wrapped tightly around her tiny offspring as Terry seemed to smile for the photographer.
Article continues below advertisement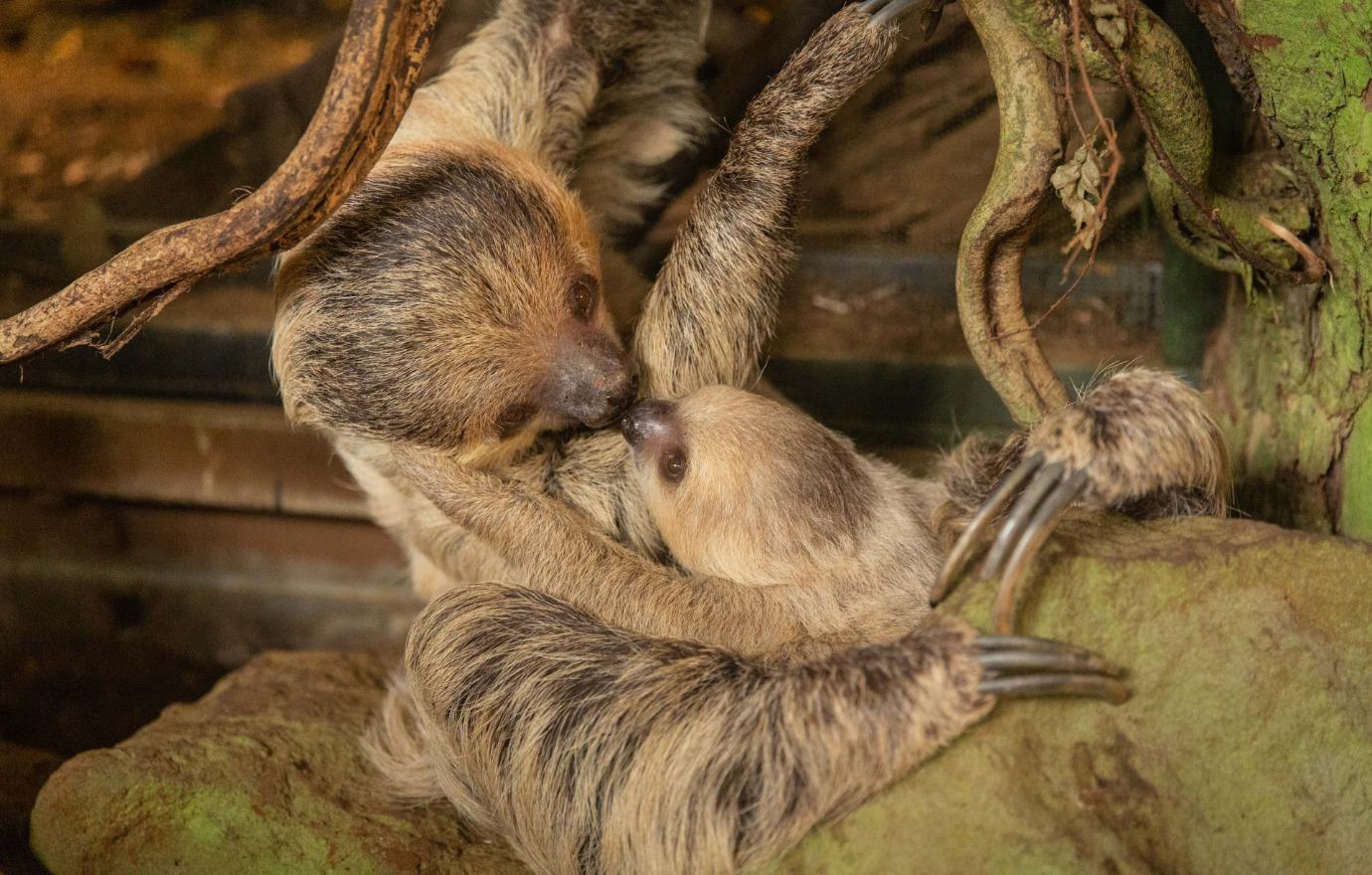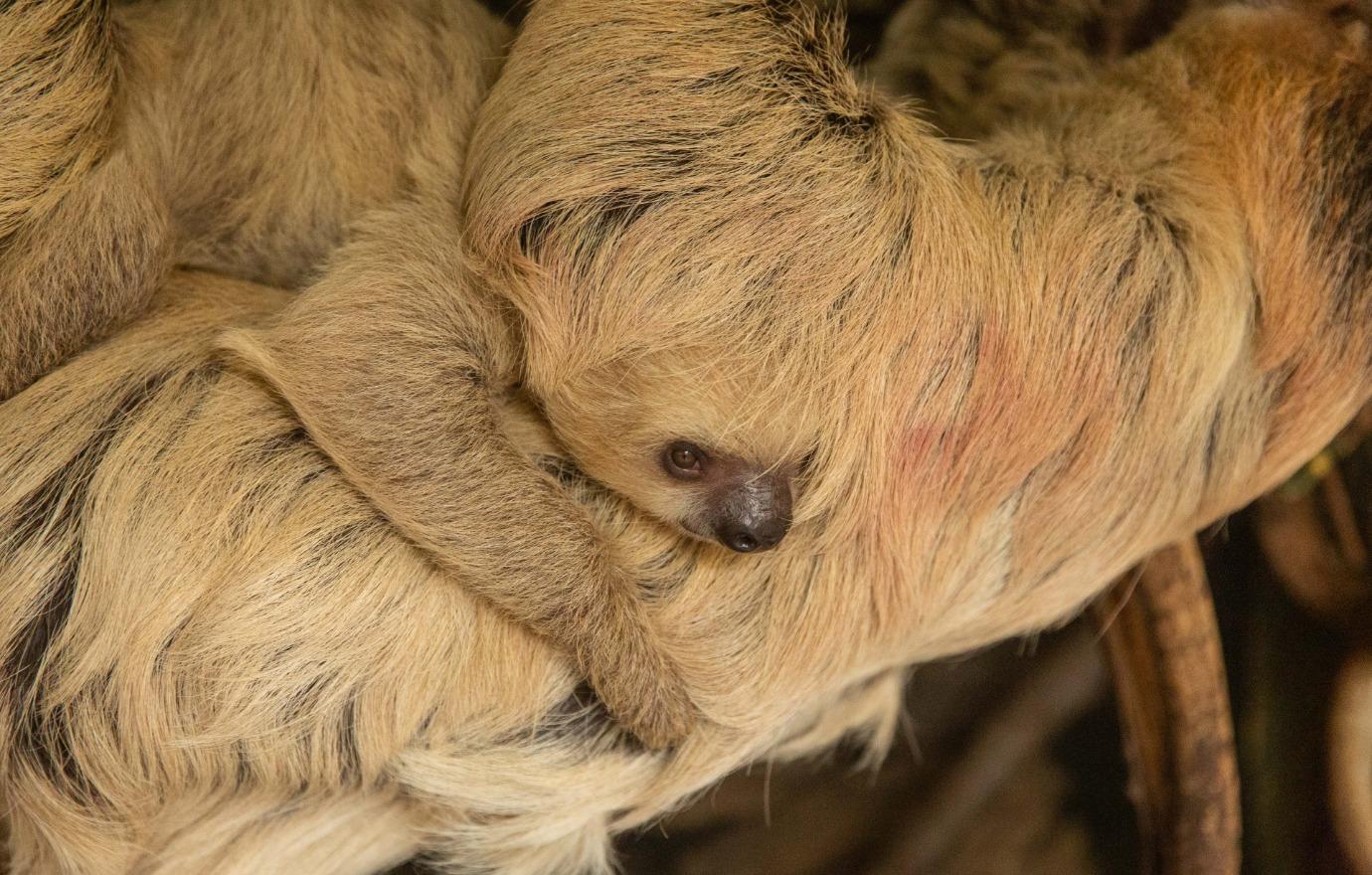 The sloths seemed to both be enjoying a day of fun frolicking around their exhibit and hanging from the tree branches. Terry made sure to cuddle up close, almost indistinguishable as he stayed warm tucked into Marilyn's fur.