'Bachelor' Alum Mike Johnson Calls Chris Harrison 'The Godfather Of The Franchise' After Controversial Exit — And Reveals What Qualities Next Host Needs
Article continues below advertisement
"I hope nothing but the best for Chris. He is the GOAT (Greatest Of All Time) host, he is Uncle Chris," the 33-year-old exclusively tells OK! while promoting his partnership with Smirnoff. "He was the godfather of the franchise. I [will] miss the interactions I had with Chris behind the scenes, to be honest. Chris is hilarious — I know people know that, but I wish more people could see that."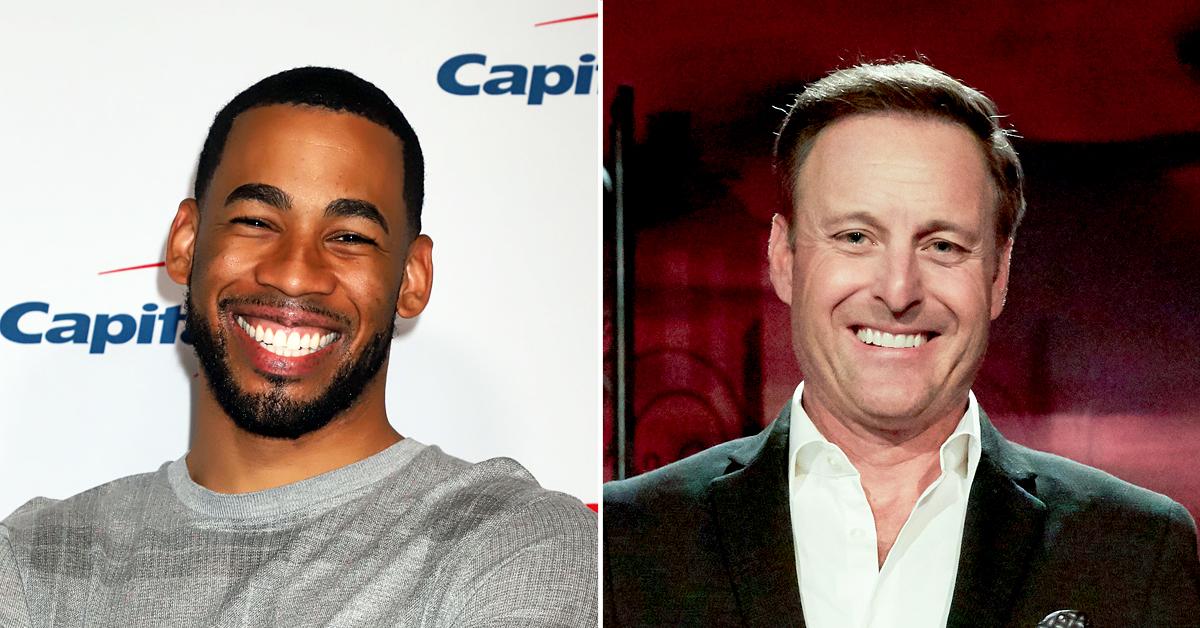 Article continues below advertisement
The book author isn't sure if he has an exact person in mind to take over Harrison's spot, but he is adamant that the next host must have certain qualities.
Article continues below advertisement
"The things that come to mind are someone who believes in the process — not someone who is going to get a paycheck — someone who genuinely cares about the contestants, and that is something that Chris did," he shares. "From there, I like laughter, I love funny, we've got to keep it fun, soft and sweet, and someone I can just kick back with and smash a Smirnoff with."
Article continues below advertisement
Harrison first caused a stir when he defended Matt James' contestant Rachael Kirkconnell after she attended an "Old-South"-themed party in 2018. The TV personality later apologized and took a hiatus from his hosting duties.
But on June 8, Harrison confirmed that he would no longer be helping others find love. "I've had a truly incredible run as host of The Bachelor franchise and now I'm excited to start a new chapter," he wrote via Instagram. "I'm so grateful to Bachelor Nation for all of the memories we've made together. While my two-decade journey is wrapping up, the friendships I've made will last a lifetime."
Article continues below advertisement
Johnson hopes to see more "diversity and inclusion" going forward — and he is not ruling out popping in to the reality series every once in a while!
Article continues below advertisement
In the meantime, Johnson is looking forward to watching Bachelor in Paradise this summer — the first time it has been on the air since 2019.
Article continues below advertisement
"This will be the best Paradise season there is. I was on Paradise season 6, but this one will be the best one," he declares. "We're salivating at the mouth right now. We haven't seen Paradise in some time, and there are so many contestants to choose from! We have four seasons – James, Peter Weber, Clare Crawley, Tayshia Adams — and Listen To Your Heart [contestants], so it's a boatload of talent."
Article continues below advertisement
Now that life is getting back to normal, the handsome stud is teaming up with Smirnoff to give away 2,021 prizes over the summer and dream experiences as part of the brand's new summer-long "Smirnoff Summer of 2,201 Dreams" Promotion. "We are going to have a BBQ, we are going to have a DJ, all of our Red White and Berry Seltzers. We've got the pool and corn hole, it's going to be a great time," he says.