EXCLUSIVE
Barack Obama 'Refuses To Endorse' Joe Biden For 2024 Despite The President Telling Him He Intends To Run Again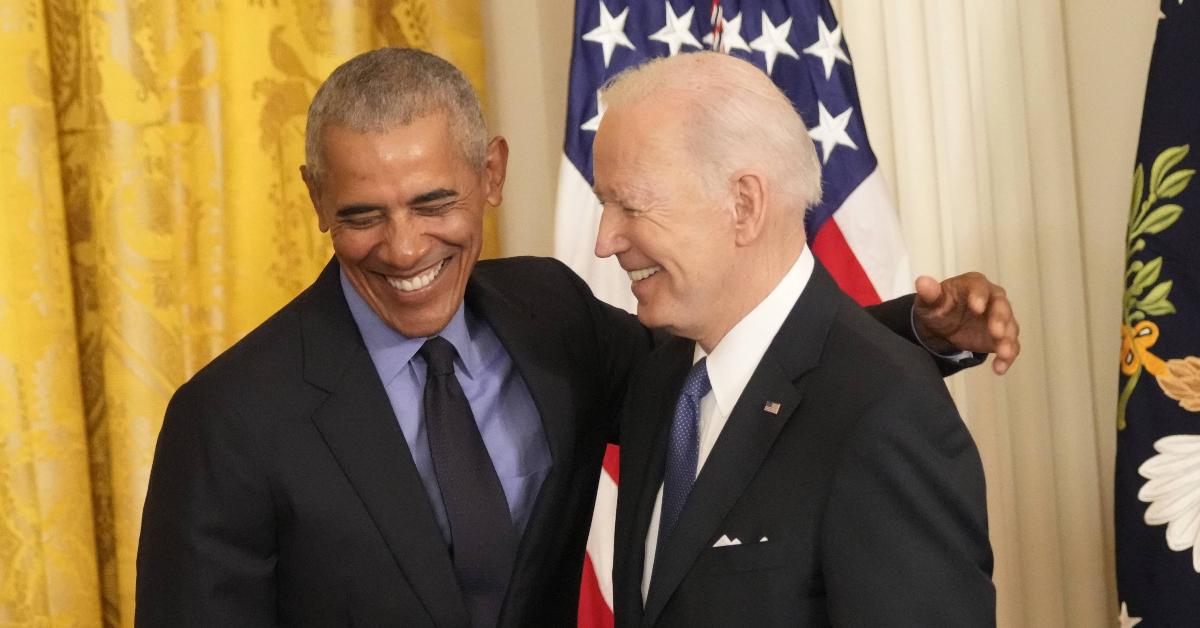 Joe Biden confided to Barack Obama that he will run again for president — and even asked for his endorsement — but his one-time boss has refused to back the embattled Democrat.
"The President told Barack in April that he intended to seek a second term and asked Barack to publicly back his bid," a source exclusively tells OK!. "Barack thought it was odd that Joe wanted an endorsement so far out from the campaign."
Article continues below advertisement
"He mulled it over and spoke to Michelle and after much consideration, he ultimately decided that he wanted to keep his powder dry on who he'll back — at least, for now!" the insider adds.
A top-level political source described the sensational snub as "embarrassing" to Biden, 79, who is under pressure after a series of gaffes, questions over his mental capacity, soaring inflation rates, outrageous gas prices, the potential Supreme Court reversal of Roe v. Wade, a country divided over gun safety legislation, the war in Ukraine and the lurking ongoing criminal investigation into Biden's son Hunter.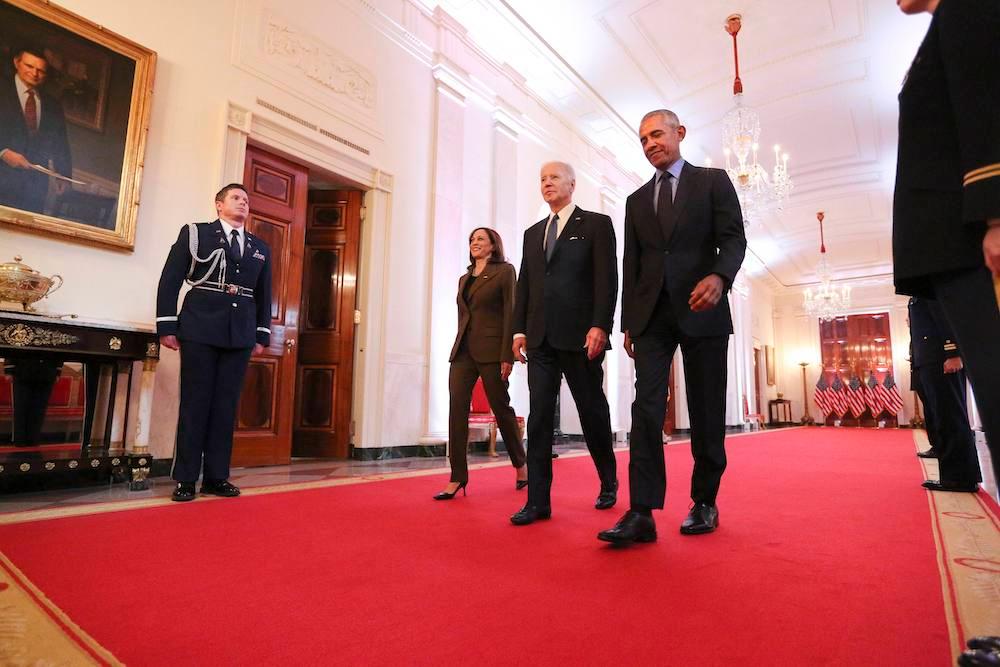 Article continues below advertisement
In a recent NPR/PBS poll, Democrats said they wanted Biden replaced for 2024 with 44 percent of respondents declaring they wanted someone else with only 36 percent committed to Biden.
Biden would be 81 if he is sworn in for a second term, making him the oldest president in history.
As OK! previously reported, Obama paid an awkward official visit to 1600 Pennsylvania Avenue in April. Video emerged of audience members swarming Obama while a sullen looking Biden, 79, stood off to the side alone. The lonely politician could also be seen walking around by himself before throwing his hands up in confusion.
Despite everyone fawning over Obama, Biden took it in stride, as he jokingly referred to himself during the visit as "Joe Biden, Barack Obama's vice president," adding that his friend's presence at America's most famous address "brings back so many good memories."
Biden aides felt Vice President Kamala Harris heaping praise on Obama at the function was also unnecessary.
"It was a comment that simply wasn't needed. Peeved? Yes, I think many aides to Biden were," an insider noted of the VP, saying it "felt good" to have Obama back.
Article continues below advertisement
Doubts about Biden's ability to run again in 2024 have left the president "irked and irritated" at fellow Democrats.
Biden is said to be "bewildered" that certain factions of the democratic party believe Hillary Clinton, the former Secretary of State, is more likely to beat out the two leading GOP candidates, Donald Trump and Ron DeSantis.
He is blaming Vice-President Harris for some of the division, according to a well-placed White House insider who spoke exclusively to OK! on the condition of anonymity.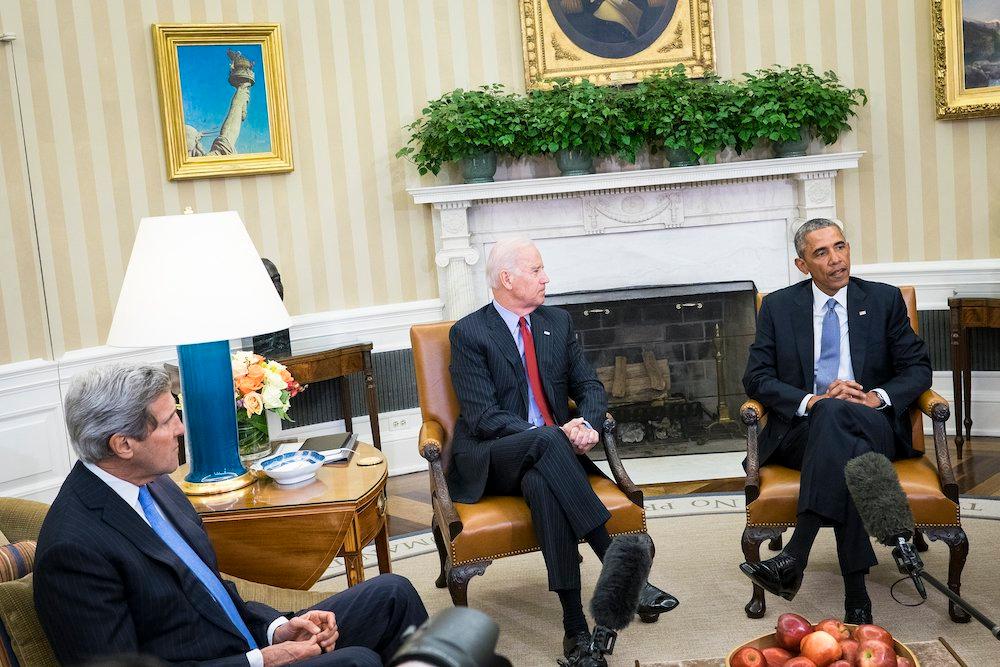 Article continues below advertisement
"Biden believes he is undoubtedly the candidate to lead the democrats into another term, and he's irked and irritated that some within the party are looking to the past," the source said.
"The President is trying to do everything in his power to tell members of the party that this is a redux of the 2020 primary, when some Democrats dismissed him as too old or too moderate to win the nomination."