NEWS
Bella Thorne Tells A Different Story! Armie Hammer's Alleged Gruesome Messages Are 'Fake,' He's Not 'A Cannibal'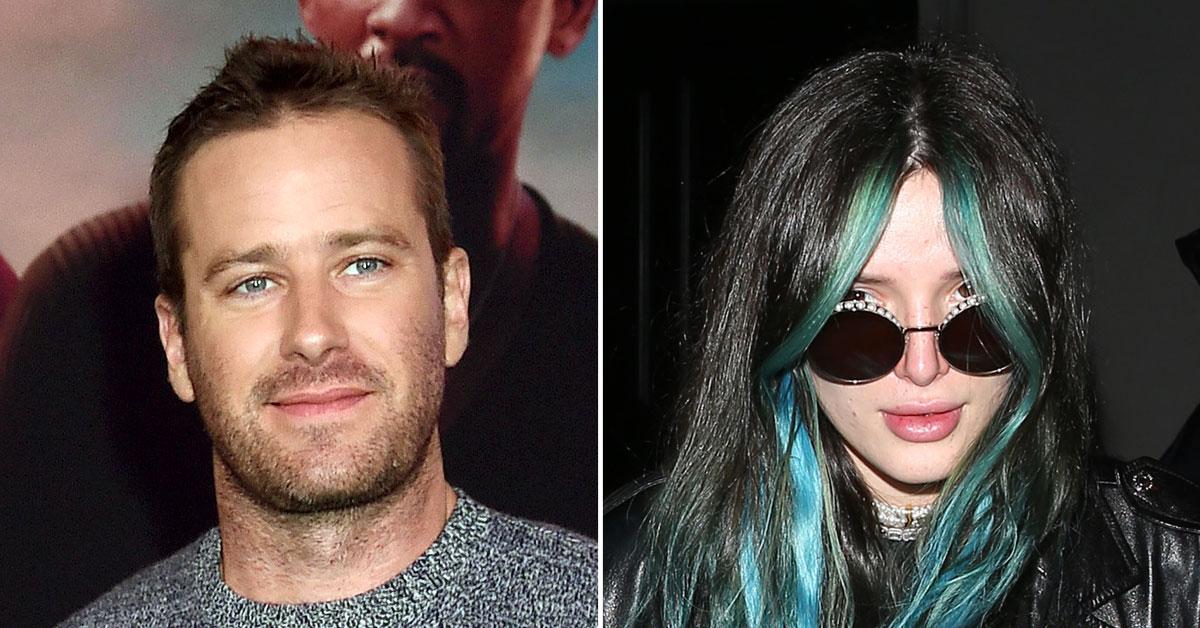 Disgraced actor Armie Hammer, who is fielding the fallout from a barrage of DMs he allegedly exchanged with ex-girlfriends that document an apparent penchant for cannibalism, apparently has a surprising new defender: Disney actress-turned-OnlyFans star Bella Thorne.
The 23-year-old sexpot took to her Instagram Story on Thursday, January 14, to express her disgust with the rumors circulating about Hammer's purported kinks. "I honestly can't believe this … people are crazy to fake this kinda s**t this poor guy and his kids like leave him and his family alone. No way he's a freaking CANNIBAL," she wrote.
Article continues below advertisement
The rumors began when Instagram user House of Effie (@houseofeffie) shared some gruesome screenshots of messages that were allegedly sent by the dad-of-two and pointed toward a dark fetish. In one message, Hammer shared that he hunted a deer and then ate its heart raw.
*GRABS TISSUES*: CELEB COUPLES WHO CALLED IT QUITS IN 2020
"I need to eat your entire body. I need to touch every part of you, inside and out ... I want to bite pieces off of you," another message read.
Other women quickly joined in with their own stories regarding Hammer's kinky preferences, with one even stating he'd commented on wanting to "barbecue and eat" her rib.
Hammer has refused to give credence to the accusations. "I'm not responding to these bull**t claims but in light of the vicious and spurious online attacks against me, I cannot in good conscience now leave my children for four months to shoot a film in the Dominican Republic," Hammer stated.