NEWS
Armie Hammer's Ex Courtney Vucekovich Is The Latest To Speak Out: He Wanted To 'Barbecue And Eat' Her Rib, She Reveals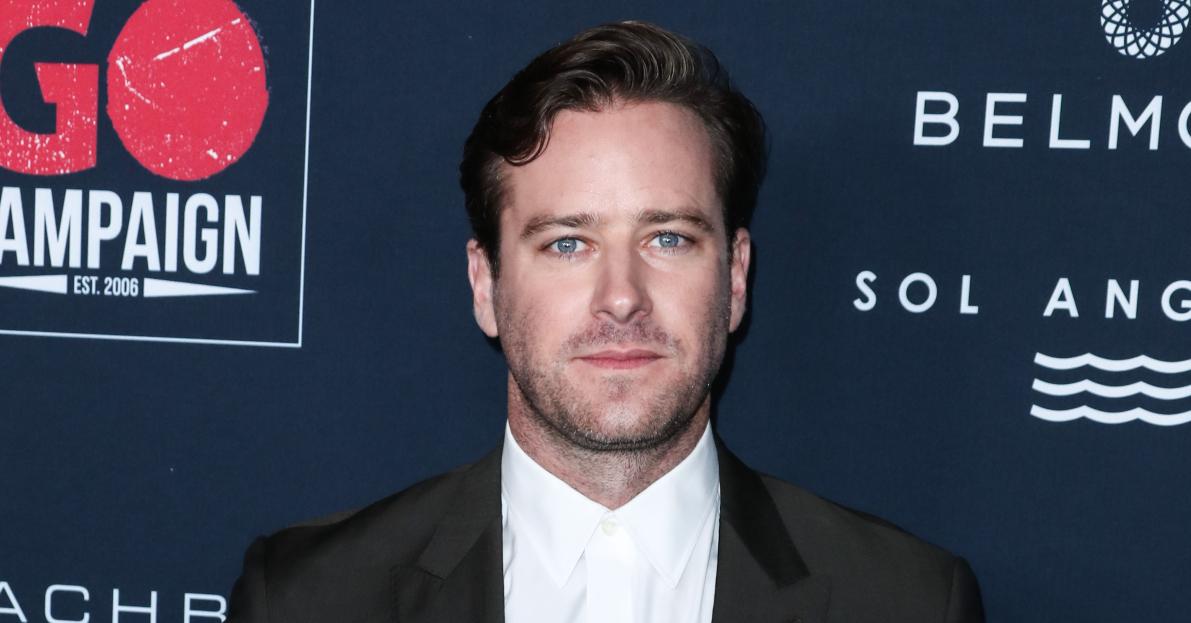 Startling allegations keep rolling in from Armie Hammer's stable of ex-girlfriends, who have been emboldened to share texts and DMs they'd allegedly exchanged with the actor that document an apparent penchant for cannibalism, among other extreme sexual kinks.
App founder Courtney Vucekovich, who spearheaded a service providing on-demand hair and makeup services, says she dated Hammer for several months last year and was subject to his disturbing predilection for eating human flesh.
Article continues below advertisement
However, things got stranger: "He says, I want to take a bite out of you. If I had a little cut on my hand he'd like suck it or lick it."
She added that she believes he "likes the idea of skin in his teeth," and that he is a master at manipulating women, a "chameleon" who turns into "exactly what you need him to be."
Article continues below advertisement
"He quickly grooms you in the relationship," she told Page Six. "He kind of captivates you and while being charming, he's grooming you for these things that are darker and heavier and consuming."
Vucekovich did state that the cut-sucking was "about as weird as we got," despite alluding to some other kinky activity ("You end up doing things that are very out-of-character for you, including sex acts") and some obsessive behavior including his allegedly texting her 100 times a day. However, it's plenty weird in context with other reports from his ex-lovers, including initial bombshells from an Instagram user that got the whole ball rolling.
IG user House of Effie (@houseofeffie) posted screenshots of shocking DMs, which went viral on social media. Some of the messages date back to 2016, when Hammer was still married to Elizabeth Chambers. The couple separated in July 2020.
"I need to eat your entire body. I need to touch every part of you, inside and out ... I want to bite pieces off of you," one of the messages, which have not been verified, read.
Hammer also allegedly detailed shooting a deer, cutting its heart out and eating it raw. Other screenshots detailed his alleged penchant for seeing marks left on a lover, as well as desires to choke his partners.
Article continues below advertisement
"S**ts getting weird," he said in the clip.
Hammer, who voluntarily pulled out of his upcoming film Shotgun Wedding, says he is not formally commenting on the matter, but had some strong public words regardless: "I'm not responding to these bull**t claims but in light of the vicious and spurious online attacks against me, I cannot in good conscience now leave my children for four months to shoot a film in the Dominican Republic," Hammer said in a statement. "Lionsgate is supporting me in this and I'm grateful to them for that."