NEWS
Armie Hammer & Elizabeth Chambers Cut Los Angeles Home Listing By $800,000 After Actor's Alleged Cannibalism Firestorm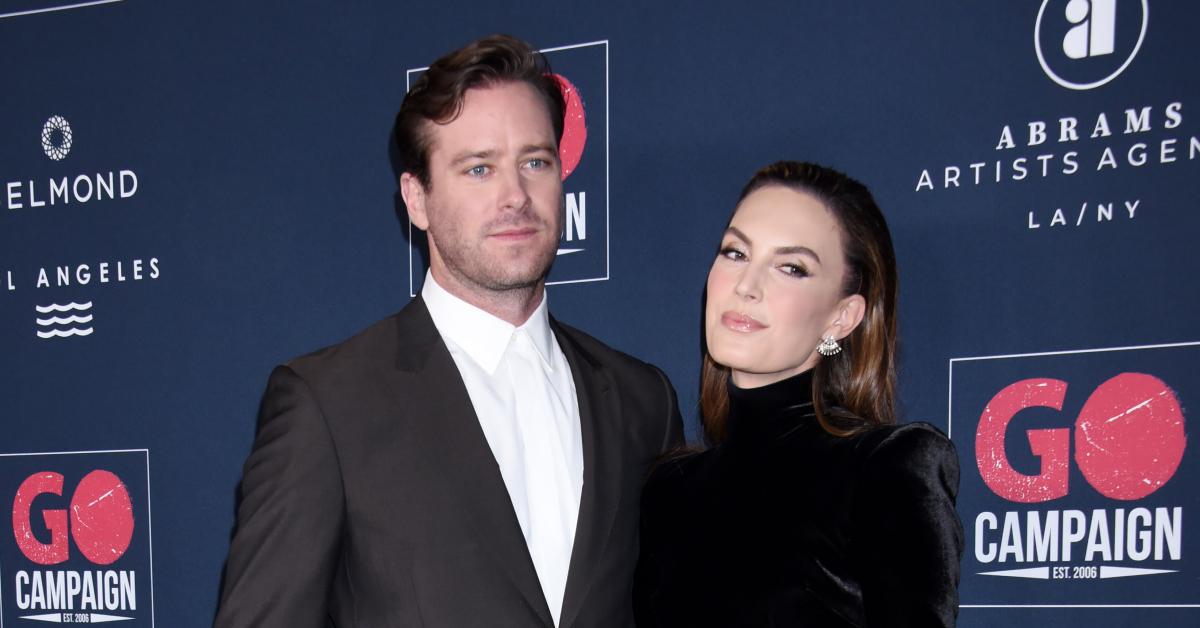 Amid the controversy surrounding some disturbing messages that were allegedly sent by Armie Hammer, the Call Me By Your Name actor and Elizabeth Chambers' shared home in L.A.'s Hancock Park has been slashed by $800,000 since it was first listed for sale.
Article continues below advertisement
The couple, who split up in July 2020, put the English Tudor-style mansion on the market in September 2020 for $5.8 million, according to Los Angeles property records. However, on Monday, December 7, the property was valued at $4.99 million.
The former couple moved into the 6,275-square-foot home in January 2019. The luxurious three-story house has a library, a master bedroom — with a sauna, spa area and a double-height living room with a beamed ceiling —and a backyard with a pool, waterfall and another spa area. So far, no offer has been made on the property.
Article continues below advertisement
This is perhaps another blow after Hammer stepped down from his upcoming flick, Shotgun Wedding — starring Jennifer Lopez — after his alleged messages were leaked.
Article continues below advertisement
"I'm not responding to these bull**t claims but in light of the vicious and spurious online attacks against me, I cannot in good conscience now leave my children for four months to shoot a film in the Dominican Republic," Hammer stated. "Lionsgate is supporting me in this and I'm grateful to them for that."
The rumors began when Instagram user House of Effie (@houseofeffie) shared some gruesome DMs that were allegedly sent by the dad-of-two.
In one message, Hammer shared that he hunted a deer and then ate its heart raw.
Article continues below advertisement
"I need to eat your entire body. I need to touch every part of you, inside and out ... I want to bite pieces off of you," another message read.
After the DMs were leaked, other women reacted to the story.
Article continues below advertisement
"He said to me he wants to break my rib and barbecue and eat it," ex Courtney Vucekovich revealed. "He says, 'I want to take a bite out of you.' If I had a little cut on my hand, he'd like suck it or lick it. That's about as weird as we got."
"If you are still questioning whether or not those Armie Hammer DMs are real (and they are) maybe you should start questioning why we live in a culture willing to give abusers the benefit of the doubt instead of victims. 🤔 TW// sexual violence," Jessica Ciencin Henriquez, who was linked to Hammer, tweeted.
Article continues below advertisement
"Elizabeth is in complete shock by the allegations against Armie and feels like her world has been turned upside down," a source said. "She is sickened by the various women's claims."
"Her first priority, as always, are their children and trying to protect them from this news and make sure that they feel safe and secure. She does not want them to be traumatized by everything going on."
The New York Post reported the the price cut on Chambers and Hammer's former home.