NEWS
'Where Are You Keeping The Fountain Of Youth?': Ben Affleck Gushes Over Ex Jennifer Lopez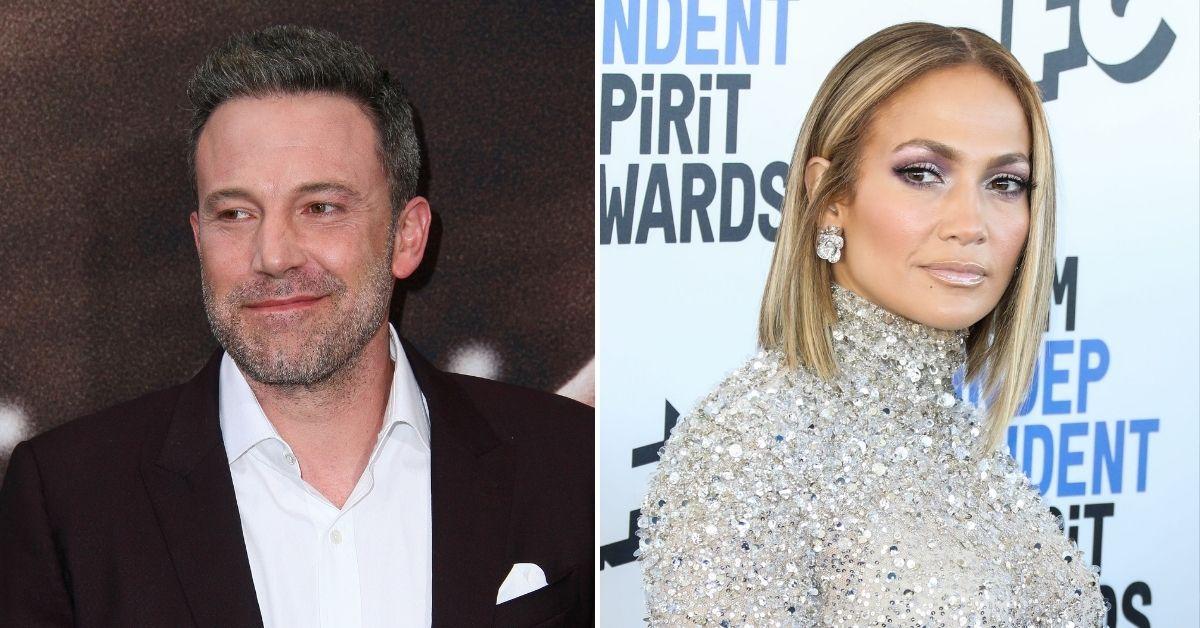 No bitterness here! Despite their past, Ben Affleck praised ex-fiancée Jennifer Lopez in a new interview, gushing over her stellar worth ethic and youthful glow.
Article continues below advertisement
In response, J.Lo said, "Ben is funny! He still looks pretty good too."
Article continues below advertisement
Article continues below advertisement
Article continues below advertisement
Lopez and Affleck dated for two years before they ended their engagement in 2004, but it was not all smooth sailing for the pair at the time. "People were so f**king mean about her," Affleck said on The Hollywood Reporter's "Awards Chatter" podcast in January.
"Now it's like, she's lionized and respected for the work she did, where she came from, what she accomplished — as well she f***king should be! I would say you have a better shot, coming from the Bronx, of ending up as like [Justice Sonia] Sotomayor on the Supreme Court than you do of having Jennifer Lopez's career and being who she is at 50 years old today."
Article continues below advertisement
Lopez's ex-husband Marc Anthony also has a lot of respect for the 51-year-old. "The thing about Jennifer is her ability to see and understand things before they happen. Before she even brings an idea up, she has visualized it a thousand times," Anthony said. "And if anyone says it might not be the greatest idea, she'll say, 'You just don't see it yet.' Nine times out of ten, she'll nail it.
Article continues below advertisement
"She's the first one in the room and the last to leave. The hardest worker I've ever met. When we were together, it was quite the opposite for me. That has changed since. I learned so much from her. She's the original!"
Despite some recent hiccups in her current relationship, Lopez is still engaged to Alex Rodriquez, which quashes any reunion rumors with Affleck. Rodriguez was recently thrown into a Southern Charm scandal when it was claimed that he was FaceTiming and DM'ing Madison LeCroy. However, LeCroy was adamant that all of their conversations were "innocent" and that he did not "physically cheat" on Lopez with her.
Article continues below advertisement
Though it seems they've weathered the storm, a source previously told OK! that J.Lo is keeping a close eye on A-Rod. "Jennifer is done burying her head in the sand," said the source. "Things will have to change if Alex wants them to have a future together." The insider added, "No more scandals or they're finished."