NEWS
Newlywed Ben Affleck Looks Glum After Parting With California 'Bachelor Pad' As Rumors Of Marital Woe Swirl — Photos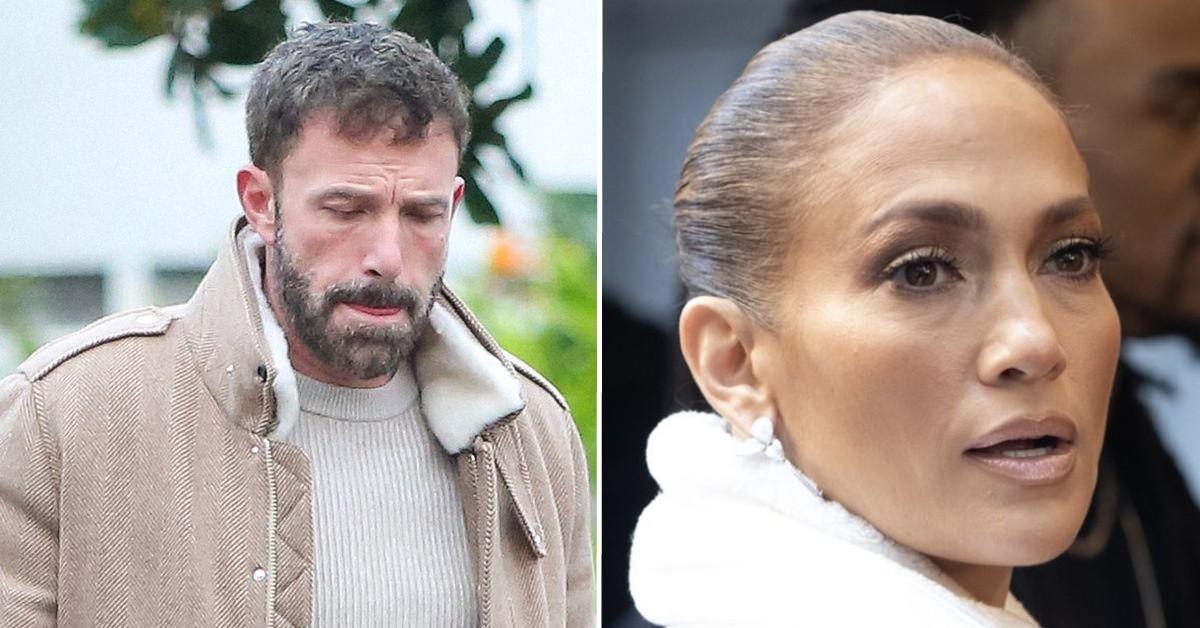 Not even a trip to Dunkin' Donuts can fix this one!
After months of enjoying his newlywed status with wife Jennifer Lopez, it seems notably existential actor Ben Affleck is back in his signature contemplative mood, appearing particularly glum as he was spotted out in Los Angeles earlier this week.
On Thursday, October 6, the Batman v. Superman alum was seen walking in Santa Monica, Calif., large iced coffee in hand as he picked up his son, Samuel, whom he shares with ex-wife Jennifer Garner, from school.
Article continues below advertisement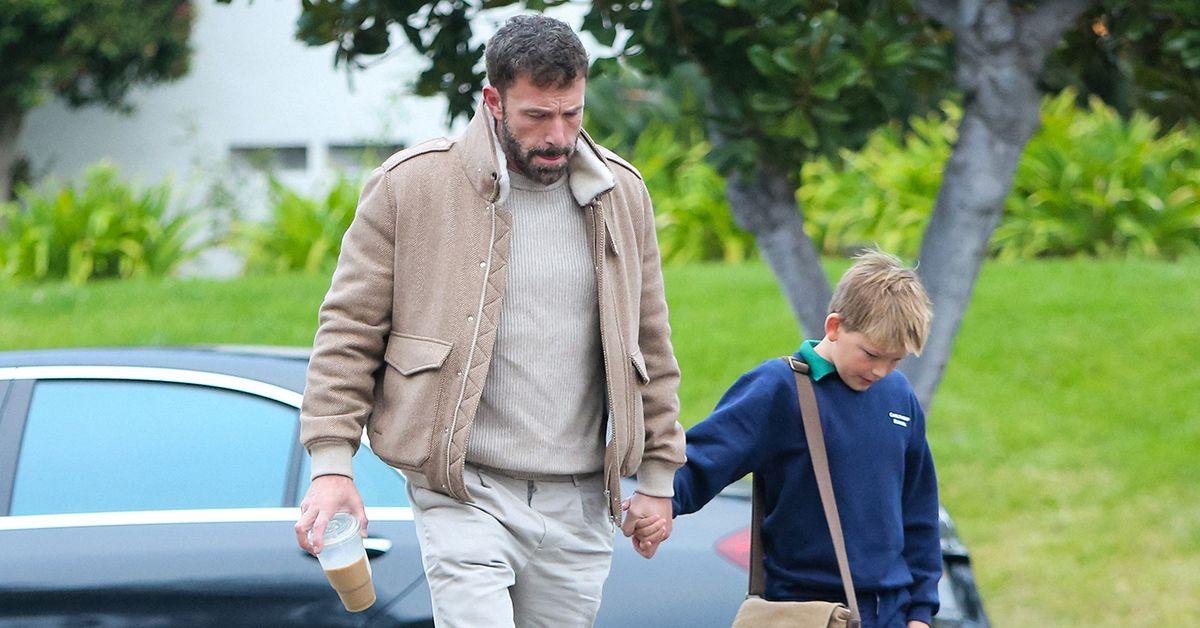 Article continues below advertisement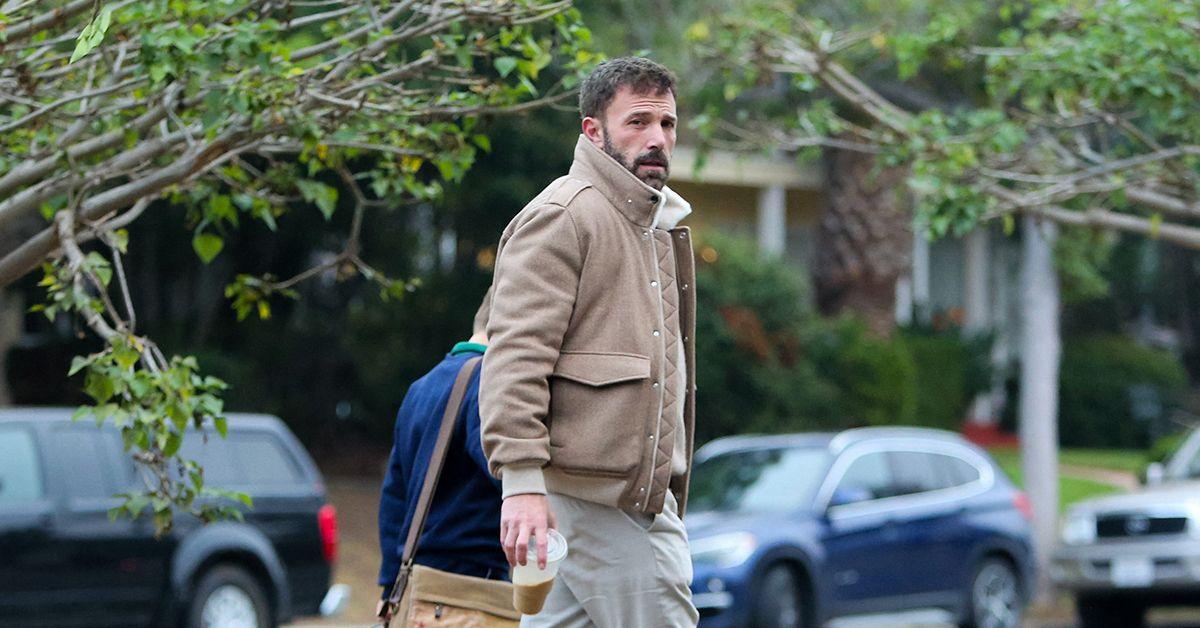 "He's a jeans and T-shirt kind of guy and now Jennifer is trying to tell him what he can and can't wear," an unnamed insider previously spilled to Radar Online of the pair's marital woes.
But it seems Affleck's attire is just the tip of the iceberg.
Article continues below advertisement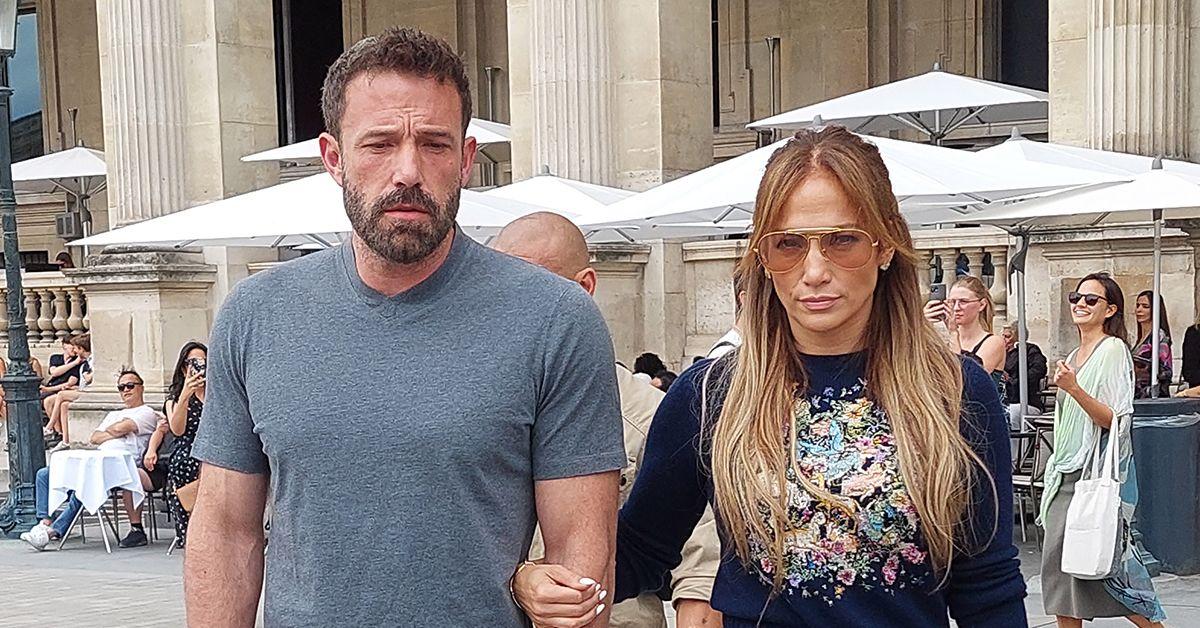 "She absolutely hates Ben's cigarettes," shared another friend, adding that although the star "promised to give it up," Lopez's concerns have seemingly prompted him to light up more frequently.
"With all her nagging he's smoking more than ever," they noted.
Alongside failing to tidy his messes — "Ben doesn't clean up after himself, which irritates the hell out of Jennifer," the source shared — Affleck's motorbikes also served as another point of contention between the pair, with Lopez allegedly getting rid of his entire collection behind his back.
Article continues below advertisement
"She thinks they are unsafe so she completely blindsided Ben," they said.
As such, several brutal arguments have reportedly ensued. "She's been known to yell at him and point her finger," the first insider explained, joking that "it makes people wonder if she mistakes him for the dog!"