Speaking Out: Bill Cosby Says That Howard University Must Support Phylicia Rashad's 'Freedom Of Speech'
After Phylicia Rashad showed her support for Bill Cosby's release from prison, the 83-year-old seems to be returning the favor.
Article continues below advertisement
Cosby responded when Stephanie Mills defended Rashad on Twitter. "I love you @phyliciarashad," Mills wrote. "If it's true that Howard University wants to terminate her position because they feel her comments about Mr. Cosby were insensitive, then they should give back the millions of dollars that he donated to the university."
Article continues below advertisement
Article continues below advertisement
"Howard University you must support one's Freedom of Speech (Ms. Rashad), which is taught or supposed to be taught everyday at that renowned law school, which resides on your campus," a statement from Cosby's spokesman Andrew Wyatt said, per Deadline.
"This (sic) mainstream media are the Insurrectionists, who stormed the Capitol. Those same Media Insurrectionists are trying to demolish the Constitution of these United State of America on this Independence Day," the statement continued. "No technicality — it's a violation of ones rights & we the people stand in support of Ms. Phylicia Rashad."
Article continues below advertisement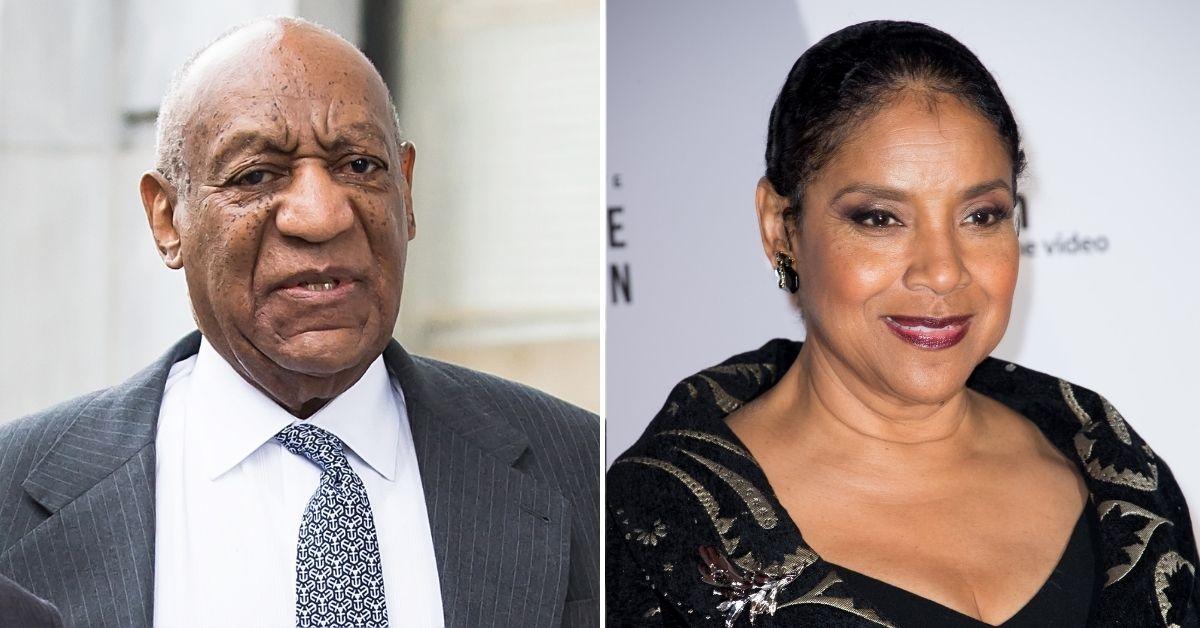 The Cosby Show alum was slammed when she expressed her relief that Cosby's 2018 sentence had been overturned. "FINALLY!!!! A terrible wrong is being righted— a miscarriage of justice is corrected!" the 73-year-old's original tweet read, which has since been deleted.
Article continues below advertisement
"I fully support survivors of sexual assault coming forward. My post was in no way intended to be insensitive to their truth. Personally, I know from friends and family that such abuse has lifelong residual effects. My heartfelt wish is for healing," she added later.
Article continues below advertisement
Rashad has since issued an apology. "This week, I tweeted a statement that caused so much hurt in so many people — both broadly and inside the Howard community," she wrote in a letter.
The Creed star admitted that she lost trust from the Howard University community and "intends to earn" back their trust and forgiveness over time.
Article continues below advertisement
It had been announced in May that Rashad was appointed as dean of Howard University's Chadwick A. Boseman College of Fine Arts, effective from July 1.
Following her comments, the university released a statement where they noted that while she "acknowledged in her follow-up tweet that victims must be heard and believed, her initial tweet lacked sensitivity towards survivors of sexual assault."
Article continues below advertisement
"We will continue to advocate for survivors fully and support their right to be heard. Howard will stand with survivors and challenge systems that would deny them justice. We have full confidence that our faculty and school leadership will live up to this sacred commitment," the statement concluded.
Article continues below advertisement
It is not clear if the comedian did make a donation to Howard University, or how much he may have given. He previously donated $20 million to Spelman College in 1998 and reportedly has an honorary degree from Howard, TMZ noted.
Cosby was freed on Wednesday, June 30, when his sexual assault conviction was overturned after serving almost three years of this three to ten-year sentence due to "a procedural issue that is irrelevant to the facts of the crime." District Attorney Kevin Steele said in a statement that he had to uphold a promise made by his predecessor not to charge Cosby.