COUPLES
Bindi Irwin & Chandler Powell Celebrate Their 'Gorgeous Daughter Who Will Be Arriving Soon' — See The Snaps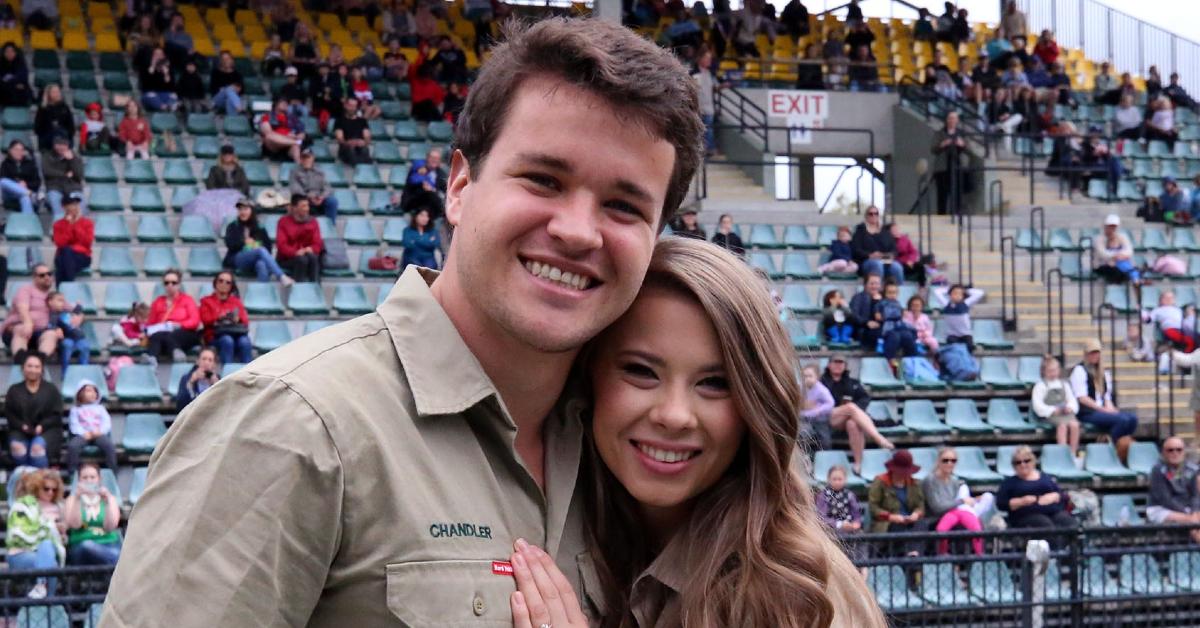 Conservationists Bindi Irwin and Chandler Powell marked International Women's Day on Monday, March 8, by celebrating their daughter, whom they are expecting some time this month or early April.
"Here's to strong women. May we know them. May we be them. May we raise them," Irwin shared on Instagram with a snap of her mom, Terri Iwin, cradling her growing baby bump.
Article continues below advertisement
Article continues below advertisement
"I love this!! You have so many lovely women in your life, and your new little Wildlife Warrior is going to be an incredible one," one fan gushed.
"You will have the best time being a daddy and teaching your daughter to grow up to be a strong wildlife warrior," another said.
"Some amazing women for sure!!! What an amazing family this little girl will be born into!" a third fan noted.
Article continues below advertisement
"My dad [Steve Irwin] was the first person to create the term 'Wildlife Warrior.' Being a Wildlife Warrior means to stand up and speak for those who cannot speak for themselves," the mom-to-be told The Bump.
"We've been referring to our daughter as our Baby Wildlife Warrior. I know in my heart that she will forge her own path to make our planet a better place through her connections with the gorgeous animals that we protect here at Australia Zoo and the conservation work we do with animal species around the globe."
Article continues below advertisement
"He would've been a good, good grandpa. Yeah, he really would've been," Iriwn told Entertainment Tonight about missing her father, who died in 2006 after he was killed by a stingray.
"I don't think we would've ever seen our daughter. He would've just whisked her away into the zoo and it would've been perfect. But it is so nice that we'll be able to introduce her to her grandfather through all of the documentaries. It's really special."