COUPLES
Blake Shelton Admits He'd Rather Spend Time With Gwen Stefani & Her Kids Instead Of Making Music: 'It's A New Phase Of My Life'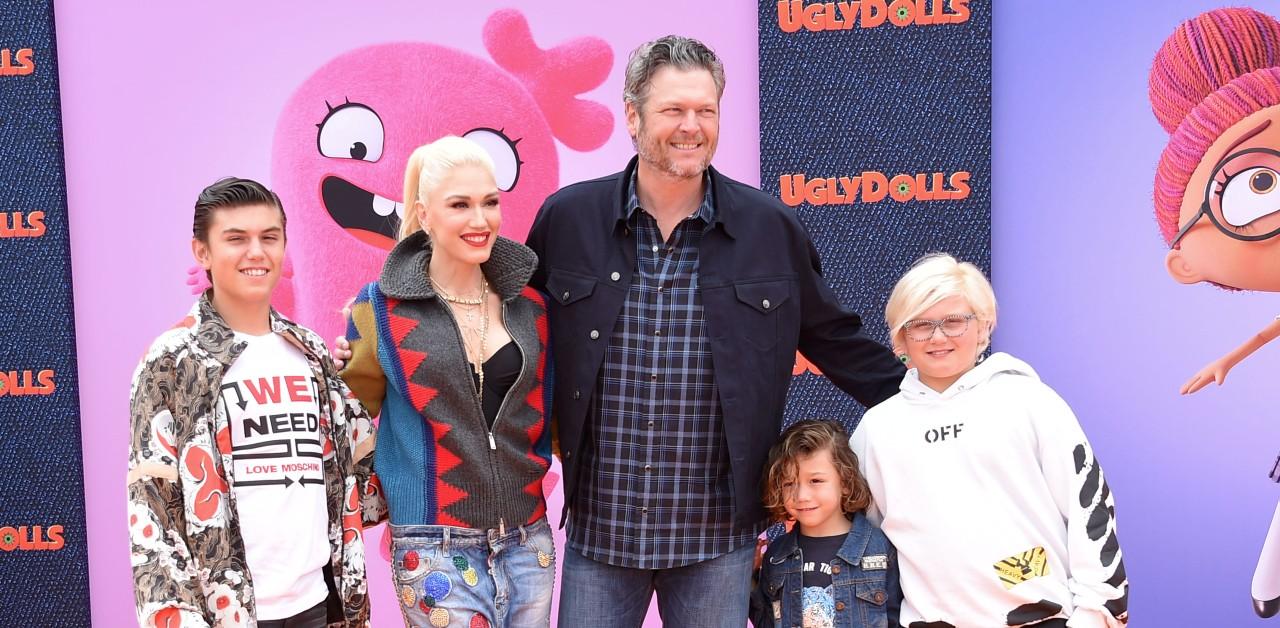 Country superstar Blake Shelton has become a full-fledged family man! The singer, 46, used to be constantly in the recording studio or on the road to tour, but he admitted that these days, he prefers to spend his time with wife Gwen Stefani, 52, and his three stepsons.
"Look, I love music and I love The Voice," he told a reporter in a recent interview. "I love all the cool things I get to do with my job, but those things all take a backseat now to Gwen and the kids and it's just a new phase of my life."
Article continues below advertisement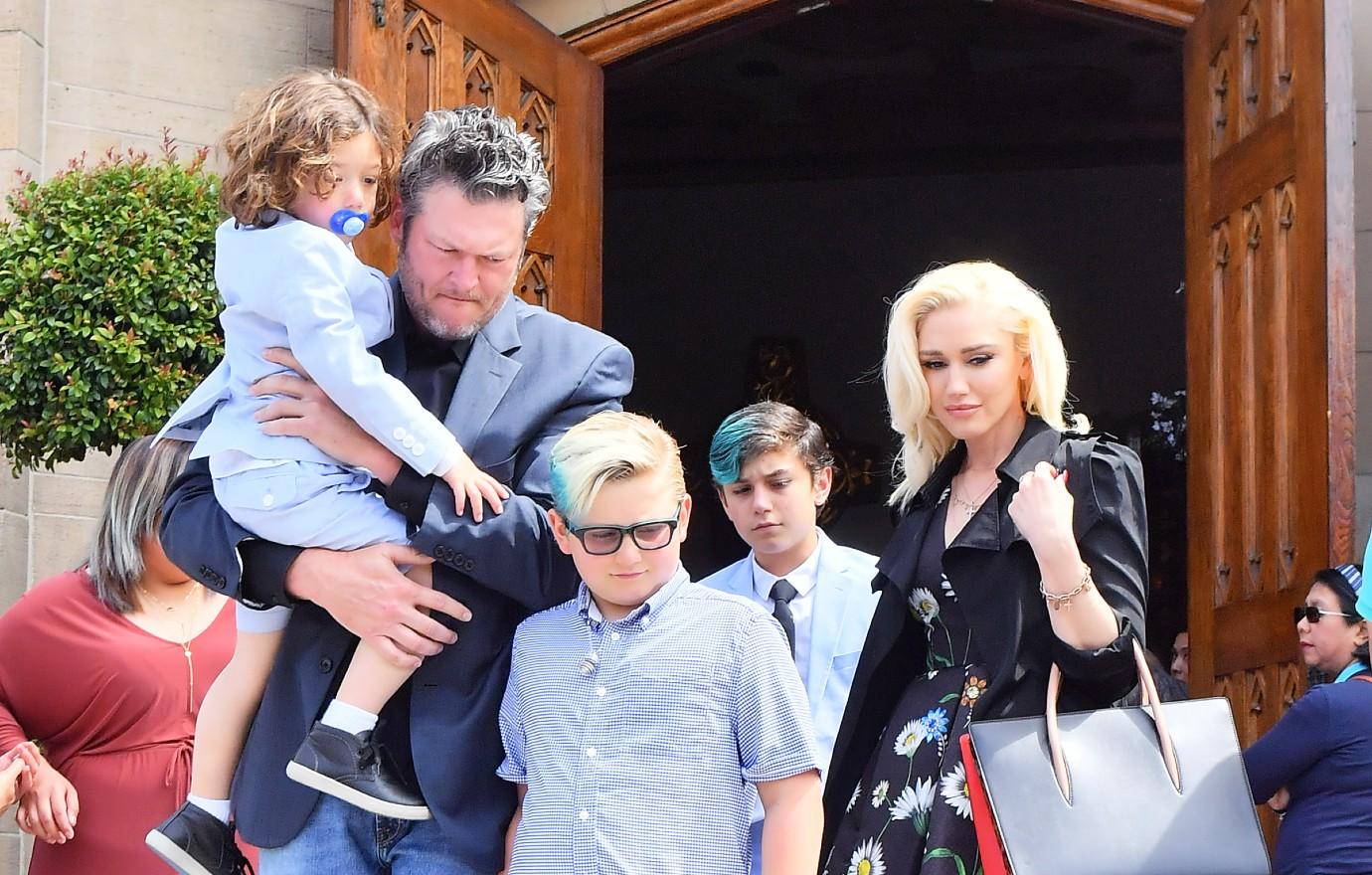 Article continues below advertisement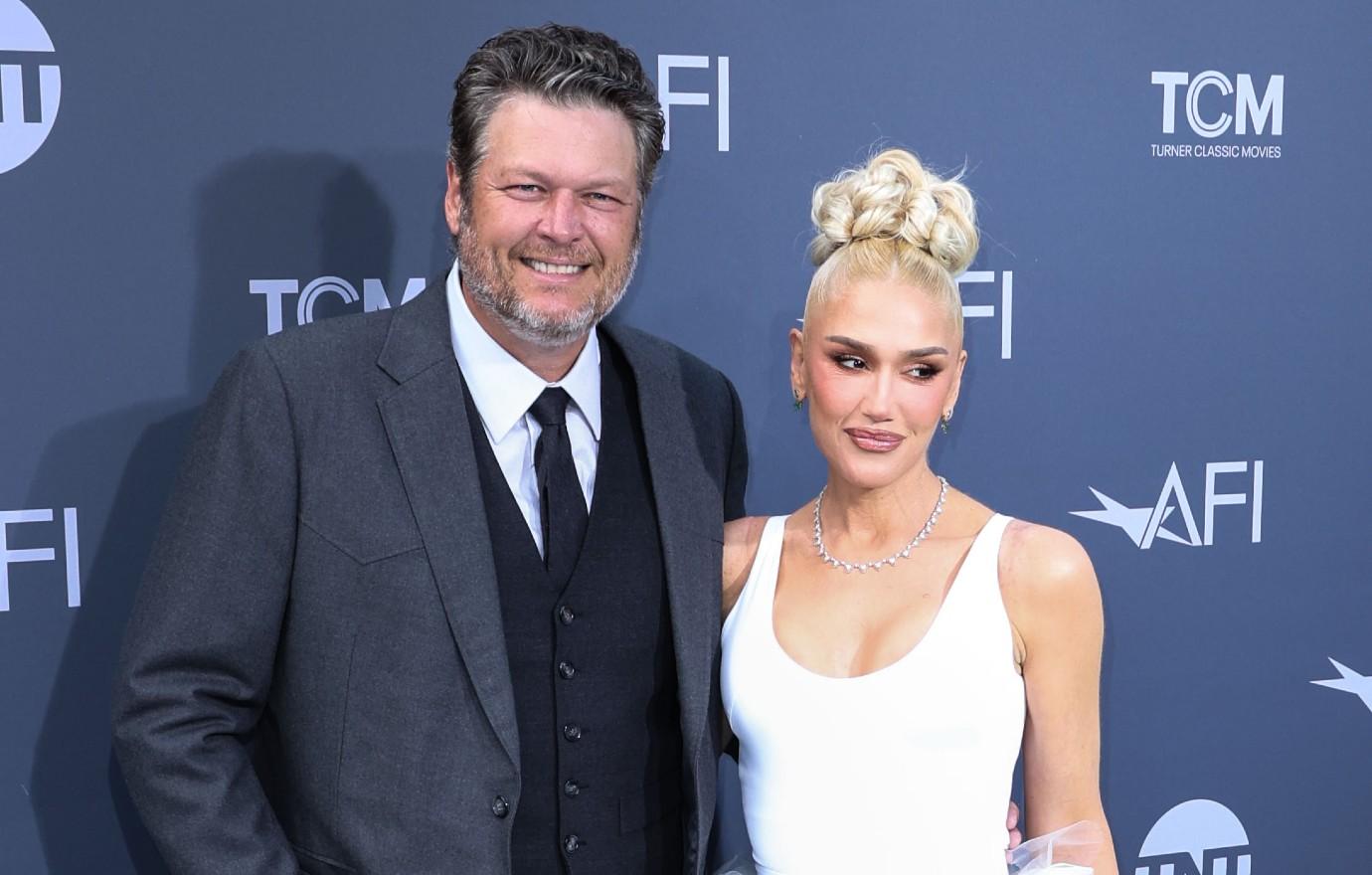 Shelton also discussed how much his sound and image have changed since his career took off, which can also be said for Stefani. Though the star knew who the mom-of-three was before they struck up a romance, he doesn't think they would have collaborated back in the day.
"I would have probably said, 'Are you talking about that girl that holds up the orange in her video?' I never understood until now that she's from Orange County," he quipped. "My entire life of knowing who Gwen Stefani even was was 'Is that the girl that holds the orange up in the video? Oh my god, she's so hot, but why is she obsessed with this freaking orange, you know?'"
Article continues below advertisement
As OK! previously shared, the lovebirds had dreamed of having their own baby via surrogate, but a source claimed they had recently "given up" on the idea, as Stefani's sons "are more than enough for them."
Though "Blake's family hoped he'd have his own children," they're not too upset, as the couple are still "are very much in love."
Shelton talked to Entertainment Tonight.