EXCLUSIVE
How Porn Reignited 'Boy Meets World' Star Maitland Ward's Acting Career — And Gave Her Bank Account A Six-Figure Boost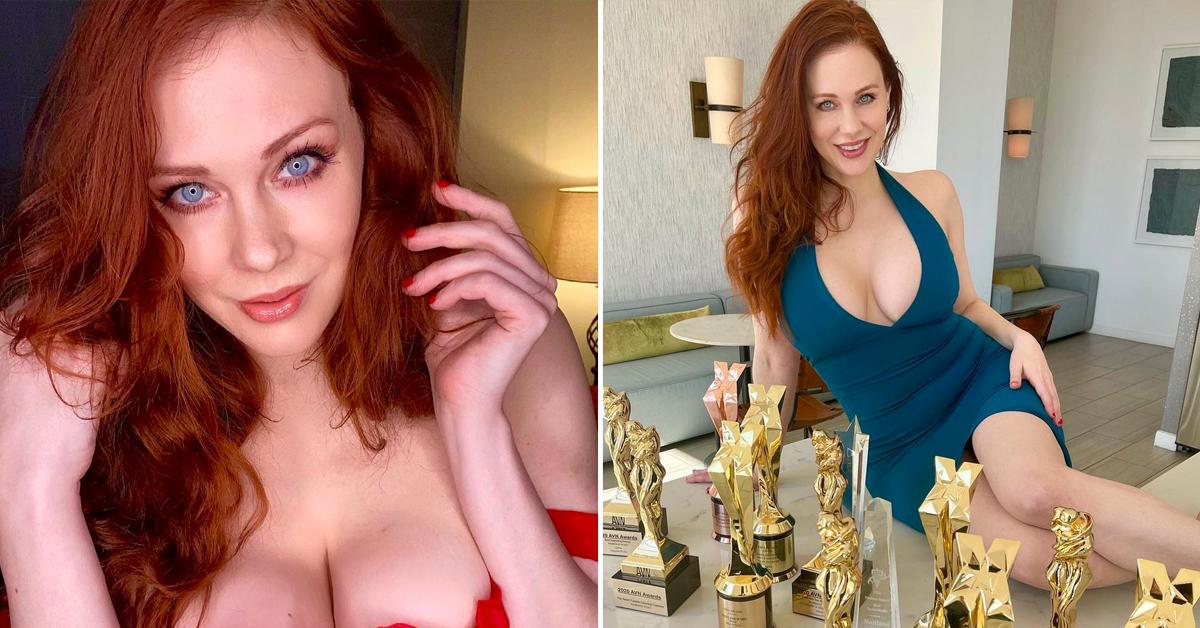 Article continues below advertisement
"The thing that I love about it, aside from the money, which is great making so much every month, it's that I am able to build my own brand and have control of everything and really do stuff that I want to do," the red-headed beauty exclusively tells OK! about her sky-rocketing career.
"It's very empowering, and it's empowering for a lot of women who do stuff on the platforms like this, like OnlyFans," she explains. "Just that we're able to take our own stuff and our own persona and brand and everything and really market that and get the rewards and reap the benefits instead of a studio system where a company or firm [is] taking that from you."
Article continues below advertisement
Ward starred as Rachel McGuire on Boy Meets World from 1998-2000 (during the series' college years), and while that "was very lucrative," she admits that now she has started working in the porn world, she is busy on a "continuous ongoing basis."
Article continues below advertisement
However, the White Chicks alum made it clear that even though she is in charge of the content she puts up, she goes out of her way to make the videos the best they can be.
Article continues below advertisement
"I think people don't realize we go on and do OnlyFans, and it's really a lot of work. It's a whole business. You have to work on it constantly. I do countless custom videos a month where [you put] time and effort [into] the production," she says. "It's not like you're just saying, 'I am making all of this money.' It is a lot of time and work, and I just feel like it's awesome that I am reaping rewards from it and also saying look, 'I did this and you have to take notice of it.'"
The cherry on top of Ward's success is that before she became a leading lady in the porn industry — she has won five AVN (Adult Video News) Awards and six XBIZ Awards just in the last few years — people criticized her age and said she would always be typecast "as being just the good girl on a good show."
Article continues below advertisement
Fortunately, Ward proved them wrong and is now the one having the last laugh.
Article continues below advertisement
"Literally people would tell me, 'Nobody is going to hire you, nobody is going to pay for it.' But watch what I am doing now," she shares. "So, it's a big flip of the bird to all those people who told me that it would never happen, and I could never do this stuff and nobody would ever want to see me like this. So, while the money and the success is amazing, it's also such an empowering thing to think I did it, despite what people thought or said to me, and I think that a lot of women should feel that way.
"I mean, I hoped but I never dreamed that doing everything I have done in adult [movies] would actually give me my acting career back and legitimize me in a way I have ever imagined," she gushes.
Article continues below advertisement
Now, the actress is gearing up to film a new series that combines her two worlds together — porn and sitcoms. Details are scarce about the upcoming series, titled The Big Time and slated to begin production next month, but Ward is thrilled to get going.
Article continues below advertisement
"It's kind of like stepping back into my old shoes. I do love comedy, but I have been doing the dramatic projects with the porn and everything, and I definitely still want to do projects like that," she says. "It kind of did come out of nowhere, but it was such a great surprise, and I was just like taken aback that it was just such a positive, friendly, fun piece and a project and I am looking forward to."
She adds, "It was exciting for me too to be approached again by mainstream in such a serious and respectful way, and it's really cool to be able to do both. That's always been a real dream of mine — to be able to do porn and a sitcom, and it's just really awesome to be able to do both at once and be legitimately respected in both industries and to be able to go back and forth between them."