NEWS
Mom Who Rakes In $150K A Month On OnlyFans Reveals Kids Got Expelled From Catholic School After 'Gut-Wrenching' Take Down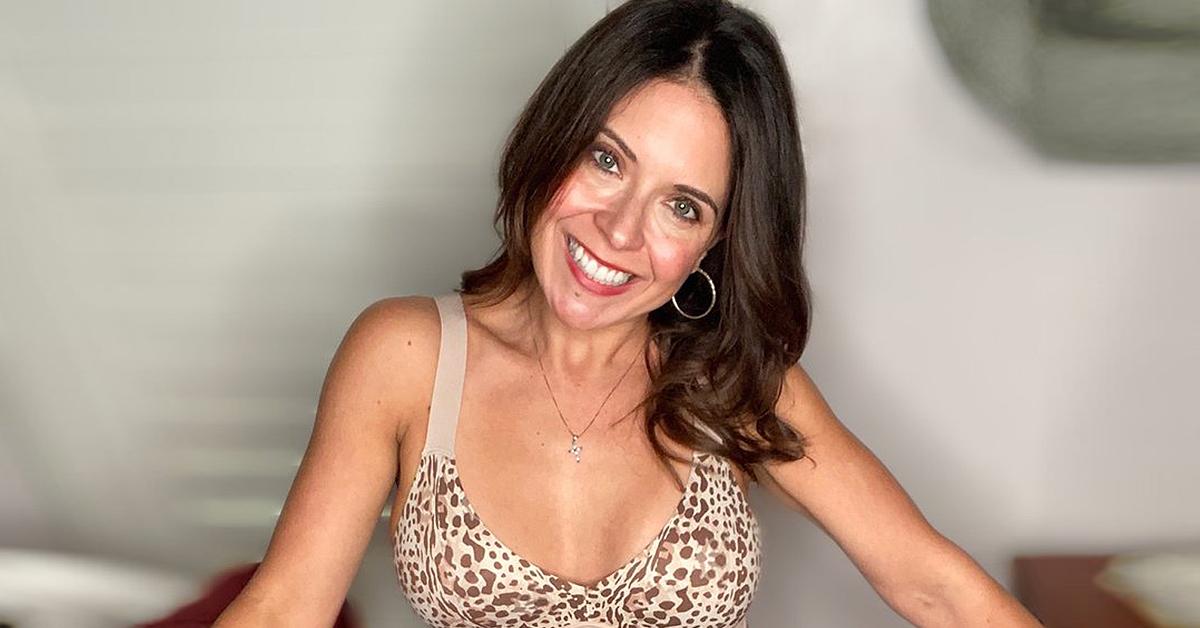 What started out as a way to "spice up" her crumbling marriage turned into a lucrative side hustle for California mom Crystal Jackson, who started an OnlyFans page for sharing "tasteful" nudes of herself — however, it also ended up getting her three sons expelled from their Catholic school.
Article continues below advertisement
Jackson is now speaking out about the response to her risqué photos, which were ultimately leaked to Sacred Heart Parish School in Sacramento by other parents and led to her sons — ages 8, 10 and 12 — getting kicked out.
CARDI B, BELLA THORNE & MORE! 14 CELEBS WHO HAVE ONLYFANS ACCOUNTS
"My kids are really good and all this is doing is hurting them," the 44-year-old mom said. "Take me down, that's fine, but leave my kids out of this… I didn't want to be put out there, but at some point, I have to stand up and say I can't take it anymore because this behavior is horrible."
Article continues below advertisement
The mother-of-three says she turned to OnlyFans after she and her husband, Chris, were on the brink of divorce. "I was missing that intimacy we had, and a lot of it was because I was going through menopause," the brunette beauty said. "No matter what you do, you don't feel attracted or sexy."
At first, Jackson didn't think anyone would subscribe to her page. "No one is gonna come see a mom, that's ridiculous," she explained. Turns out, it was her "mom-next-door" image that brought in thousands of dollars.
"The first month was $14,000 and we were like, 'What!?'" Jackson stated, adding that she now rakes in more than $150,000 a month for daily photos and sexy content, which she claims are "pretty tame," under the stage name of Mrs. Poindexter.
Article continues below advertisement
After a fellow student's dad stumbled across Jackson's OnlyFans page and told his wife, who eventually spread the news around the school, things started to sour for Jackson's kids, with many of the community moms bringing the photos to the school and urging that her sons be expelled.
"Their whole strategy from day one was, 'I'm gonna take you down,'" Jackson said. "It was gut-wrenching, having them send my photos to school saying, 'This is disgusting and this is gross.'"
Article continues below advertisement
The news outlet says it obtained a copy of the email sent to the Jacksons. "Your apparent quest for high profile controversy in support of your adult website is in direct conflict with what we hope to impart to our students," according to the message cited by the outlet. "We, therefore, require that you find another school for your children and have no further association with ours," added the email, which was reportedly signed by Principal Theresa Sparks.
After her kids' expulsion, Jackson says she is looking into different schools for their sons, but might end up having to put them in public school. "Our goal is to put them back in Catholic school but I don't see that happening. They won't allow them in the diocese, and is this really the place for them to be?" she concluded. "It's clear that they said we don't want you."
PEOPLE was the first to report on Crystal Jackson's comments regarding her kids' expulsion.