COUPLES
Brad Pitt's German Fling Nicole Poturalski Flaunts Bump As It's Revealed She's In An 'Open Marriage'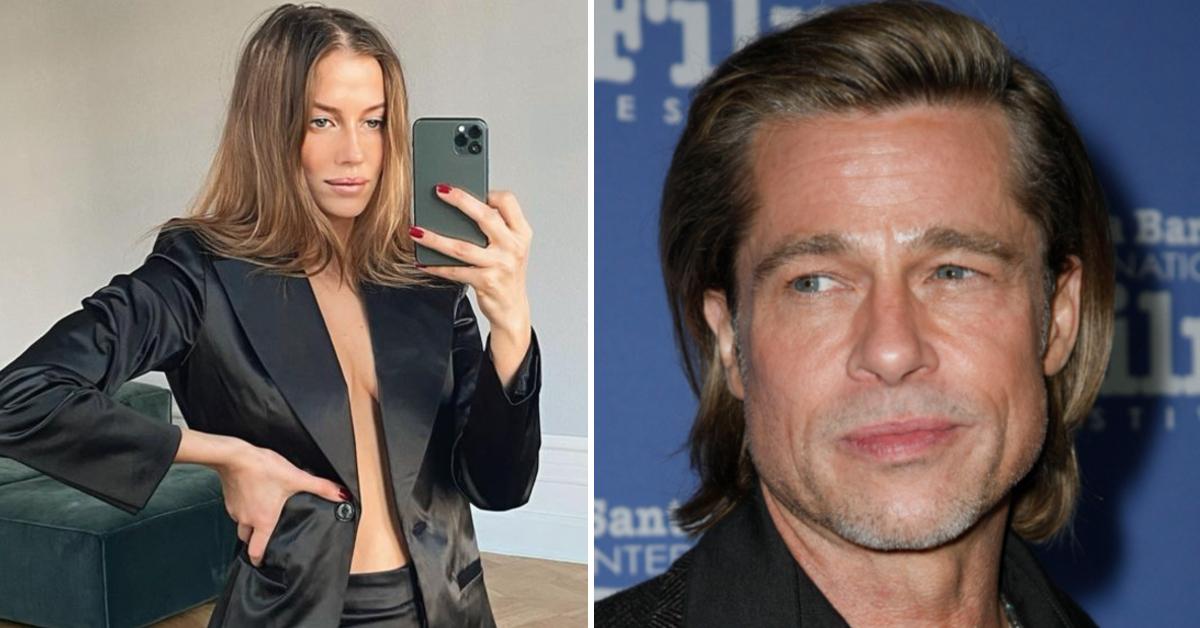 Is Brad Pitt about to be a father for the seventh time? The actor's summer fling, Nicole Poturalski, was spotted with what looks like a baby bump in Germany on January 11.
In the photo, the model, 28 — who wore a heavy jacket with gray pants during her outing — turned heads with her fuller figure.
Article continues below advertisement
"If Nicole is pregnant, there's a chance it could be Brad's baby," an insider dished. "He was obviously in France with her through late August, which would put her around the five-month mark."
Poturalski, 28 — who is married to Roland Mary, 68; they share son Emil, 7 — and Pitt, 57, dated for a short while — even though she was in an "open relationship" with Mary.
Article continues below advertisement
The two were first spotted at a Kanye West concert in November 2019, and they then made headlines when Poturalski and Pitt jetted to France together in August 2020.
The duo acted like "loved up teenagers," a source exclusively told OK! at the time. "They were kissing, and Brad was being super attentive to her. He was in a semi-public place but didn't seem to mind people seeing him. She's a real beauty and obviously a lot younger than him."
Ultimately, the former flames decided to go their separate ways. "Brad and Nicole had a blast together, but they decided to walk away on a high note rather than stick around and try to make it work under such challenging circumstances," the source revealed.
If Poturalski does have a bun in the oven, it's unclear what would happen next. "Roland is said to be a peaceful, pragmatic guy who never had an issue with Brad," the insider said. "Roland would likely react calmly and try to work through it, but there's no way of predicting if she would want to be with Brad in the long term. I imagine they'd just take one step at a time, but certainly they'd get together to discuss the practicalities."
INSIDE BRAD PITT AND ANGELINA JOLIE'S TUMULTUOUS RELATIONSHIP: A TIMELINE
Regardless of what happens, Pitt "wants to be 100 percent sure" he's not the father, the source said, adding that he "will want to check in on Nicole to see that everything is OK."
The news was first reported by Us Weekly for the February 1 issue of the magazine.